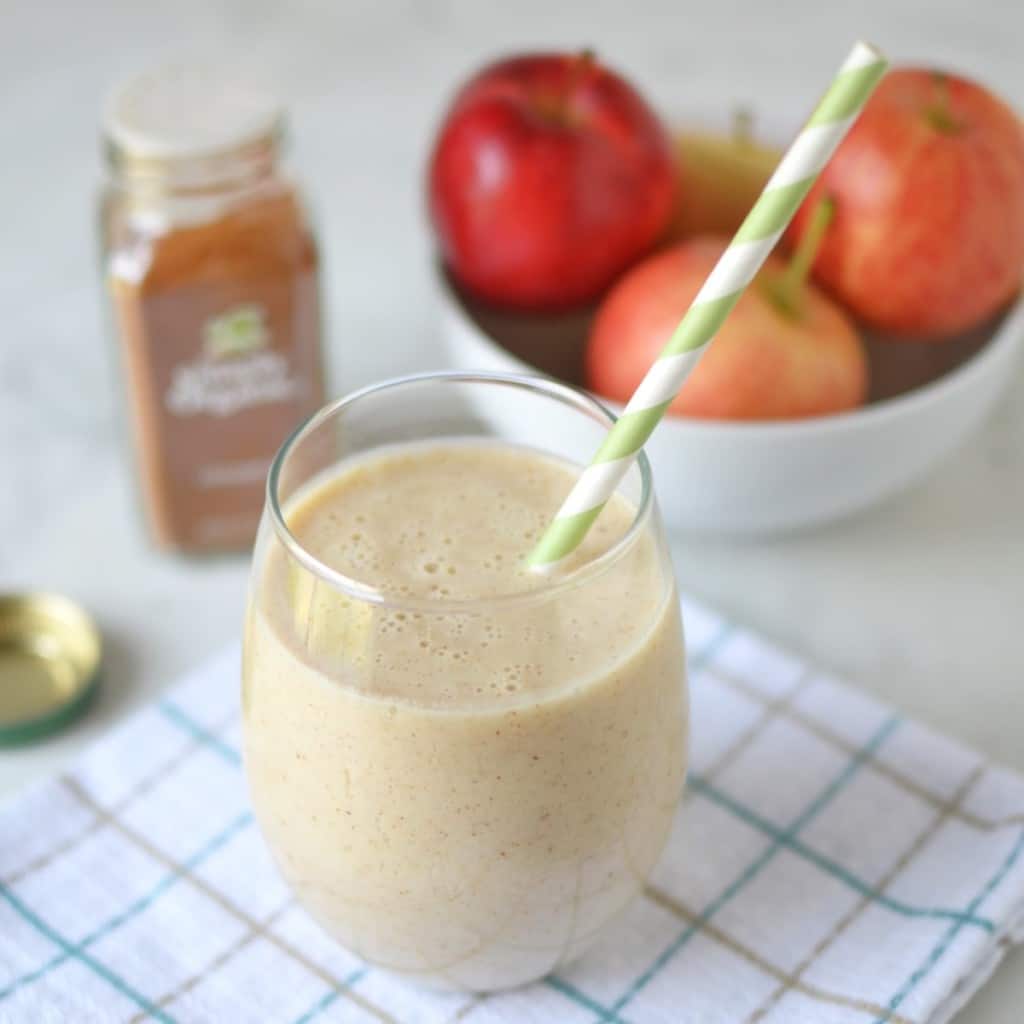 I found a new smoothie!  This one is a healthy dessert in a glass.
Oh my gosh, I have been MIA on the blog lately.  Life gets busy sometimes, and this spring especially it seems with graduations, etc.., it has been a complete whirlwind!  Thanks for bearing with me!
Additionally, the last few months I have been experimenting with a gluten free, dairy free diet.  I am finding it is suiting me very well, however, the downside is that it takes awhile to get the swing of it (gluten is everywhere!), and it can be challenging re-working and/or finding tasty recipes.  As I find great recipes or products, I will post on the blog.  This Apple Pie Smoothie is one of my favorites so far.
Meanwhile, let me tell you about this smoothie!
What you will love about this awesome tasting smoothie:
Easy to whip up
Only 5 ingredients
Healthy snack option
Non-dairy
Gluten free
Delicious!
Here are the ingredients:
Almond Butter (consider using my favorite almond butter!)
An Apple
Non-dairy milk (I used organic, unsweetened almond milk)
Cinnamon
Non-dairy yogurt
Although this Apple Pie Smoothie would be great any time of year, I bet I will be making this even more during the fall apple picking season.
Meanwhile, today looks like a picture perfect June day.  Hope you have wonderful plans and get out there and enjoy.  Happy Father's Day to all the dads out there.
Please let me know if you try this recipe for Apple Pie Smoothie.  I love your comments!
If you are looking for an awesome, reasonably priced blender – this is my favorite!
Christine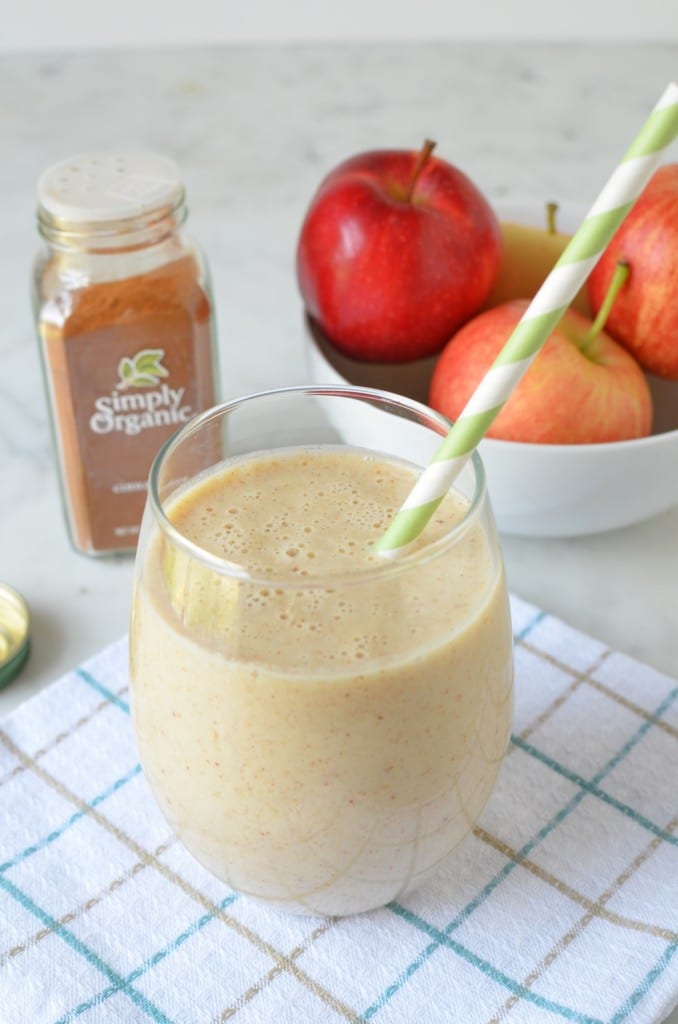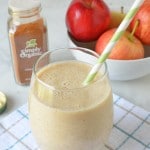 Apple Pie Smoothie
This is a healthy smoothie that makes a great breakfast on the go, snack or delicious dessert.
Ingredients
1

Tablespoon

almond butter

1

apple (peeled

cored and chopped)

1/2

cup

milk (I used organic

unsweetened almond milk)

1/4

teaspoon

to 1/2 cinnamon

depending on your taste

cup

one container non-dairy yogurt - sub coconut cream

about 1/2
Instructions
Place all ingredients in a blender and blend for a few minutes until desired texture is reached. It's that quick and easy! Enjoy your Apple Pie Smoothie!
Easy to Pin It Strip:

Related posts: