You will love this super simple and delicious unsweetened applesauce recipe!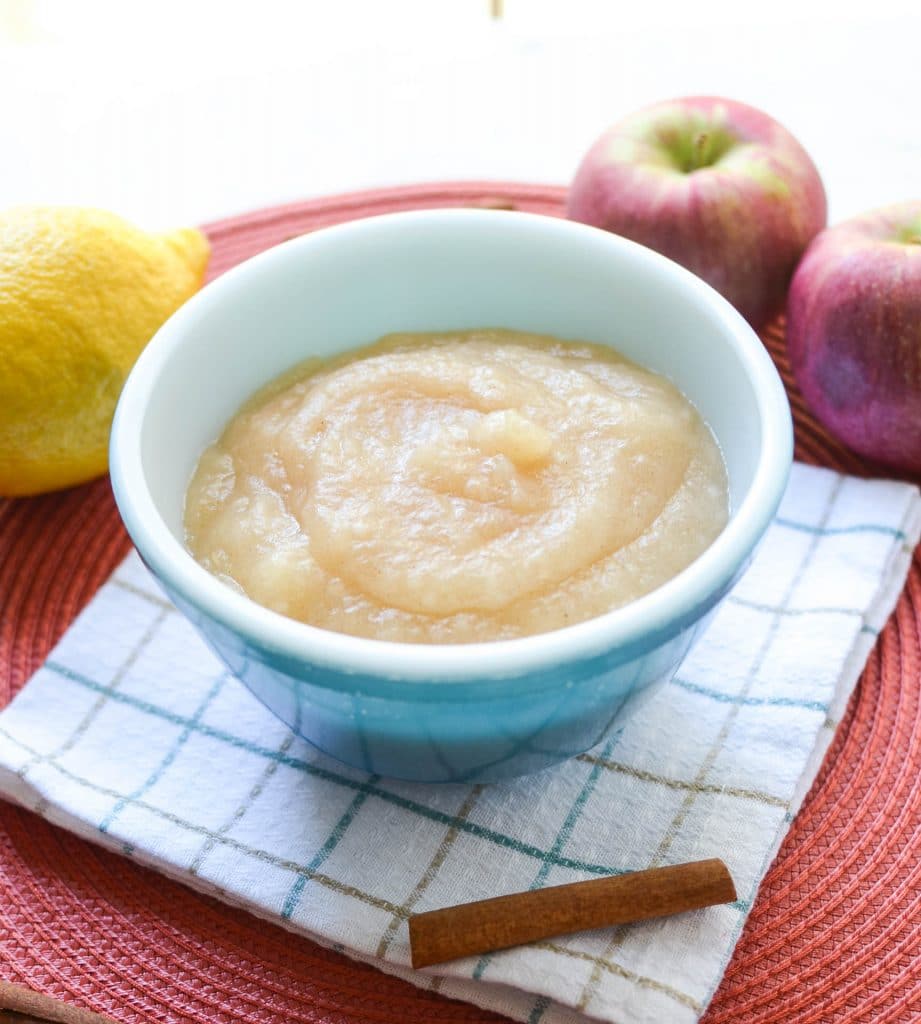 Without a doubt, apple season is upon us.  Fall is one of my favorite seasons and New England is a great place to be.  The beautiful foliage as it changes colors is a sight to see!  I don't mind doing errands this time of year and I usually take the longest route to take in more of the lovely scenery.  Apples and pumpkins are everywhere.
If you can imagine the wonderful aromas that will fill your home when you make this homemade cinnamon applesauce.  And, this recipe is made in less than 30 minutes.  I definitely love apples and am so happy that my Apple Pie Smoothie has become popular.  Another recipe to try is my Butternut Squash and Apple Soup.  Both are easy recipes and would be perfect for fall.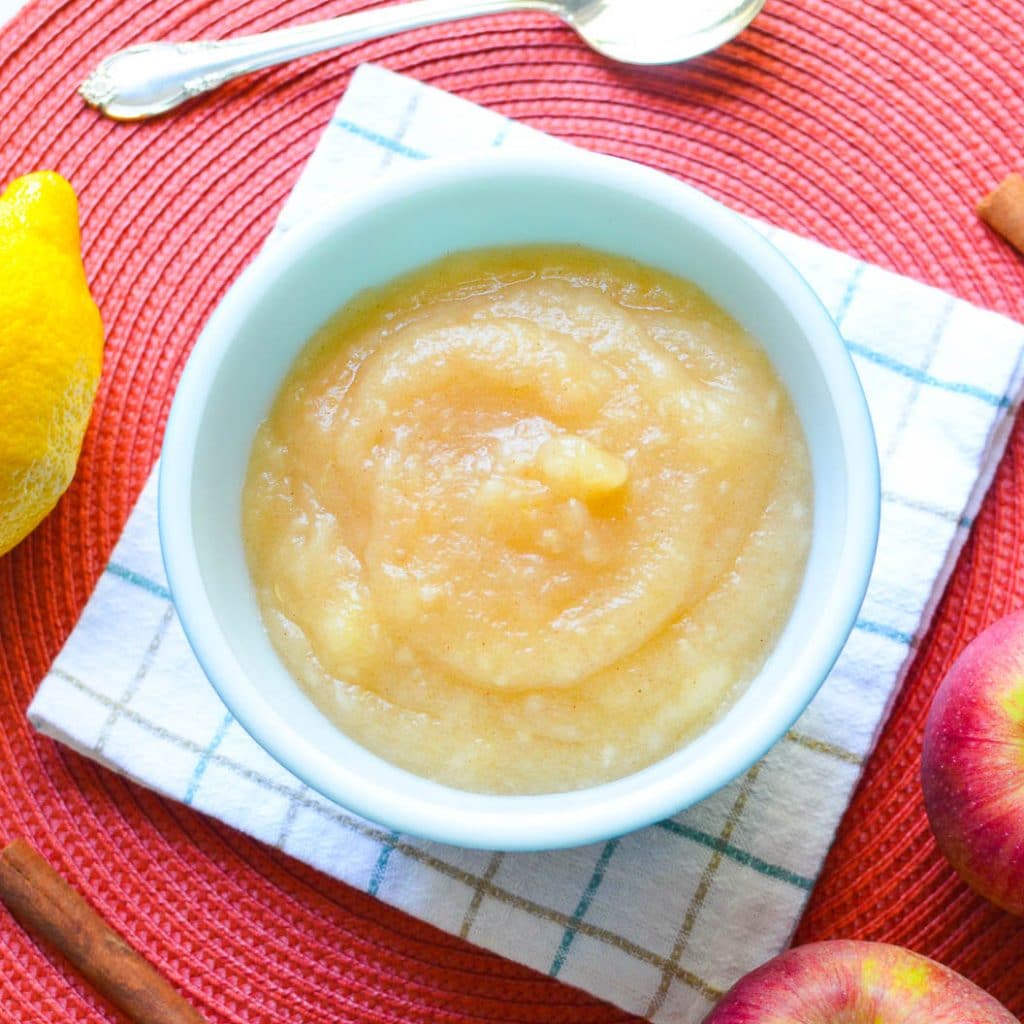 Adding cinnamon is optional in this recipe and it is perfectly fine to leave it out.  This homemade cinnamon applesauce makes a great snack and can be used in a variety of recipes.  Apple picking in the fall usually results in a huge bag of apples and yet none goes to waste.  Luckily, apples do last a little longer than some other fruits.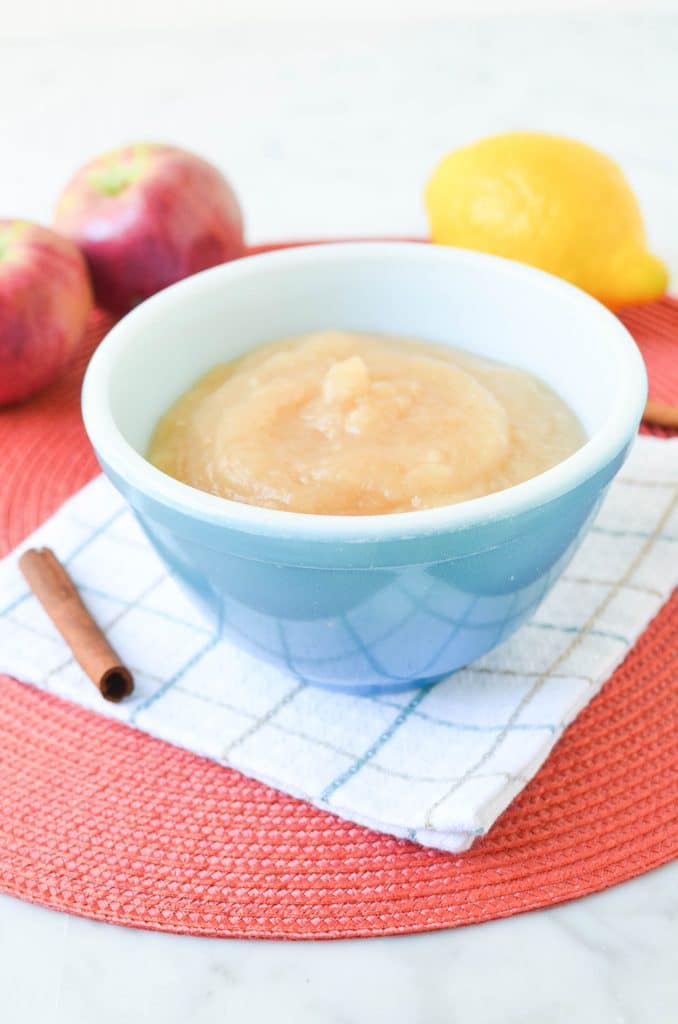 It has been interesting learning to cook and bake with what is fresh and harvested each season.  Now, I am attempting to find produce as locally as I can.  I recently discovered an organic farm not too far away that has freshly picked veggies.  I thought I knew most vegetables.
Well, the last time I went in,  I had to ask about the "husked tomatoes" as I do not recall ever seeing them.  They are adorable tiny tomatoes with a light beige husk around them.  All you do is pop the husk off and eat the tiny tomato.  It tastes somewhat like a cherry tomato, a little tart, but fresh and delicious.
As an added bonus, fresh cut flowers are for sale, but you have to go out to the field and cut them yourself.  I didn't mind as I liked choosing my favorite stems.  They also have local honey and eggs.  This is exactly the type of local farm I have been looking for!
Do you have any favorite fall apple recipes?  Let me know, I would love to hear!
Enjoy!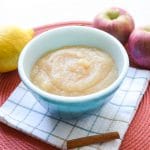 Awesome Unsweetened Applesauce That Is Super Simple!
This 3 ingredients unsweetened applesauce recipe tastes amazing and fresher than store bought. Use alone or in your favorite recipes.
Ingredients
4

medium sized apples

(I used Macintosh, but you could use another type)

1

tablespoon

lemon juice

1

tablespoon

water

1/4-1/2

teaspoon

cinnamon

to taste

pinch salt
Instructions
Core, peel and slice apples in quarters

place all ingredients (except sweetener) in a pot on the stove on medium heat, stirring for about 1-2 minutes.

Reduce heat to medium low and let cook for about 20 minutes until mix starts to resemble applesauce. Apples will be soft and when stirred will break up to become the applesauce. I usually don't need to use a blender, but you could if you want it smoother.

Consume immediately or store in the refrigerator for up to a week.
Easy to Pin Strip: