This Cashew Butter recipe is easy and you avoid any additives from store bought by making it yourself.
Wow, I can't believe summer is almost over.  Fall is definitely in the air here in New England.  I have been taking long walks and hikes in local trails and see orange and yellow leaves blowing off trees everywhere I go.  Is everybody ready for fall?  Apples, pumpkins, Frosty?
After making this homemade almond butter for awhile, I decided to try making another nut butter.  This time it is Cashew Butter.  It turned out to be easier than I thought.  You will love the consistency and creaminess of this Cashew Butter too.
You will need raw, unsalted cashews.  I used cashew pieces that I got at Trader Joe's.  Below are photos going left to right showing the different stages your cashews will go through to get to the end result – Cashew Butter.  I used the smaller container that came with my Ninja blender for this project.  It's almost like a small food processor.  From start to finish, it took about 5 minutes of blending time to achieve creamy cashew butter.  Just blend until you get the consistency you desire.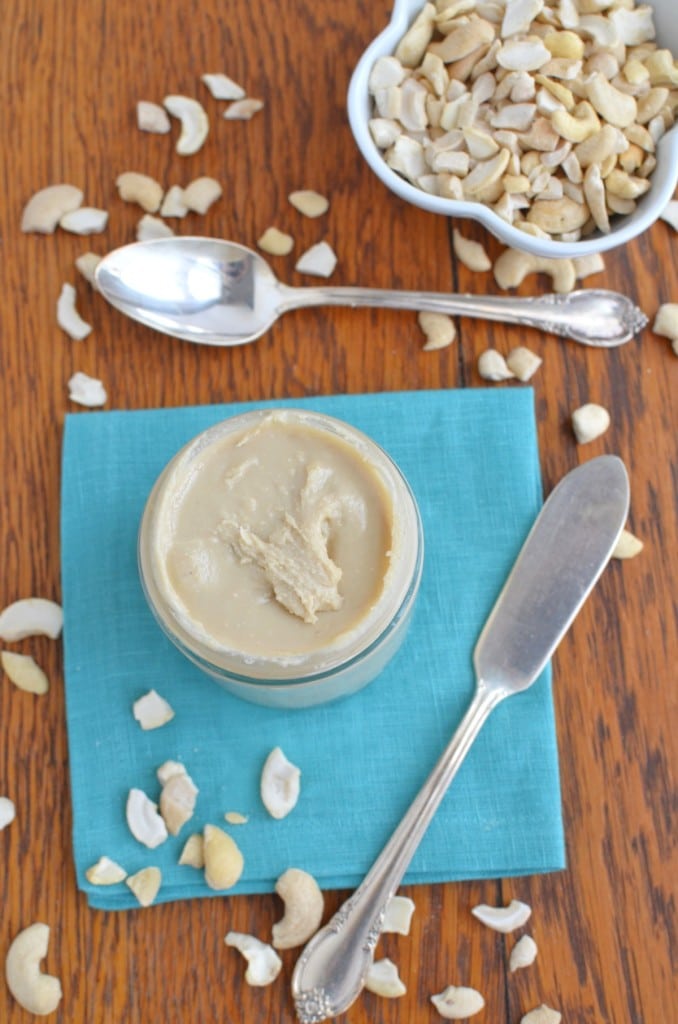 I am having fun with this new treat.  Try a slather on a slice of apple instead of peanut or almond butter for a change.
Have you made cashew butter?  What are your favorite uses, recipes??  I would love to hear some ideas.  Thanks!
Christine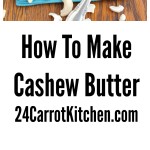 Cashew Butter
This is an easy homemade Cashew Butter recipe. Using 2 cups of cashew pieces will yield 2/3 cup of Cashew Butter.
Ingredients
2

cups

cashews (I used raw

unsweetened, cashew pieces). On the side of the bag, the ingredients stated: cashews).
Instructions
Place cashew pieces in blender (would probably work in food processor, however, I have not tried that).

Blend for about 5 minutes total (will depend on your machine) until your nuts become creamy (to the consistency you desire). There are stages to this process and every few minutes it is best to turn off the machine and using a spatula scrape down the nuts and break up clumps.
Easy to Pin It Strip: