In this homemade almond butter recipe, I will show how easy it is to turn those hard, little, almonds into a smooth, creamy, fresh tasting nut butter!  And, you can use it right away for all your favorite recipes. One of my favorite recipes to make with this freshly made nut butter is these Sweet Potato Brownies.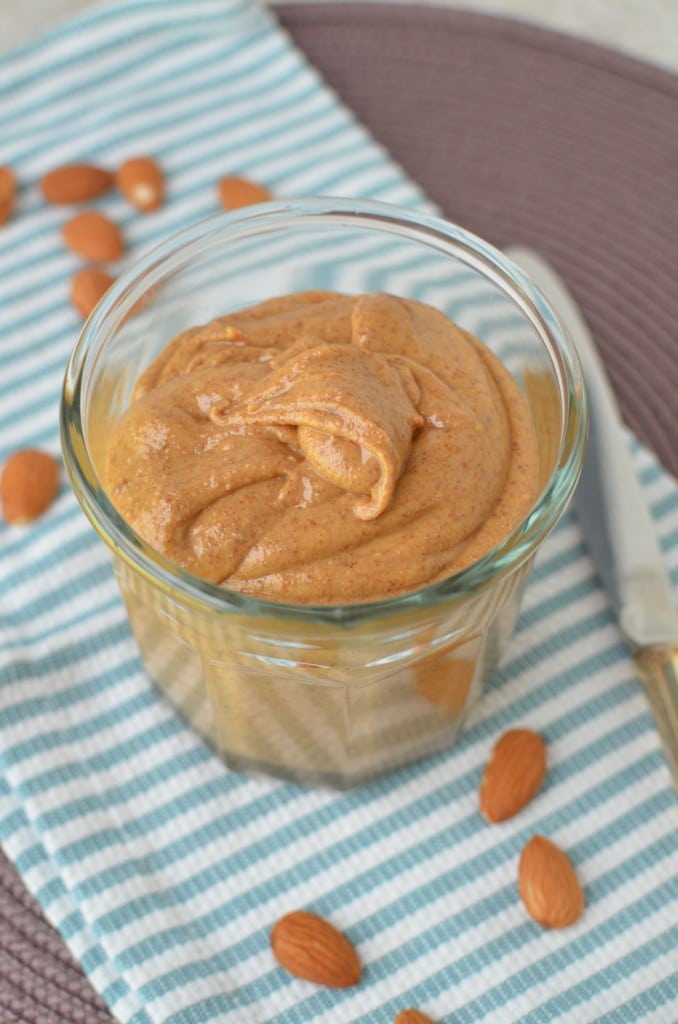 How To Make Almond Butter-
Let me introduce you to my favorite almond butter recipe.  It's amazingly easy and I hope you give it a try.
Several months ago, while shopping in Trader Joe's, I noticed the shelf where the pre-made almond butter jars were kept was decidedly empty.  I overheard am employee telling a customer that there was shortage of supply for almond butter.  Hmmmm.. what's a girl to do?  So, I immediately walked to the area where the nuts were kept and picked up a few bags of almonds, one roasted and one raw.  In this case, I decided to use my noodle (a.k.a. brain) and come up with a solution.  Yes, I know, I could have simply gone to another store and found another pre-made, ready to go, almond butter, but, alas, where is the adventure in that?  Since, I love creating and testing recipes, I considered this a new challenge.  Plus, another store, more parking…you know how it goes.  In the end, my challenge yielded me a new and fav recipe for my collection.  Score!
Related:  Cashew Nut Butter
I tried making almond butter with both raw and roasted nuts.  Gosh, it's so easy, you will love this!  I ended up liking the almond butter using roasted nuts much better and here is why:
1.  Blends up much faster (about 8 minutes compared to 20 plus minutes)
2.  Tastes better (I just like the taste better!)
The reasons I will be making my own homemade almond butter from now on-
1.  It is less expensive than the jarred almond butter
2.  I know I am getting something that is fresh, fresh, fresh and that's awesome!
Here is the bag of almonds I bought to make the almond butter: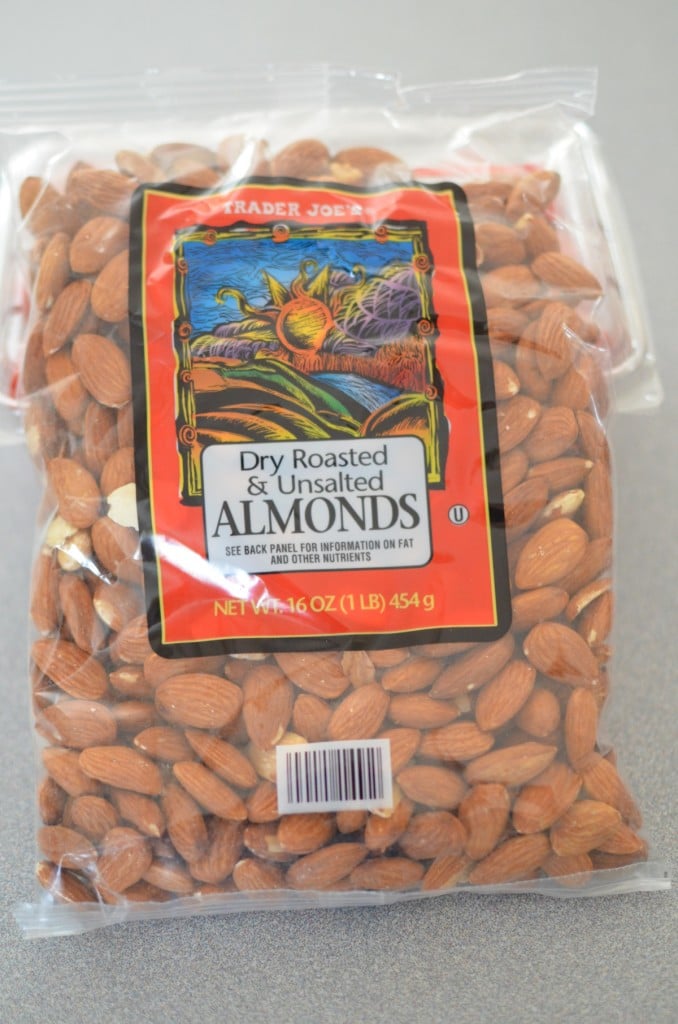 Since I discovered this recipe, I have been making and using this almond butter and it's awesome.  It's so fresh and I don't worry about having to mix in the oil at the top of the jar with the all natural (all I buy) pre-made stuff I have purchased at the store in the past.  This is the almond butter I have been using in the almond butter cookies recipe or try them in Paleo Nut Butter Fudge.
Related: Paleo Chocolate Chip Cookies
Okay, let's get started!
Simply put all the almonds in the bag into your food processor.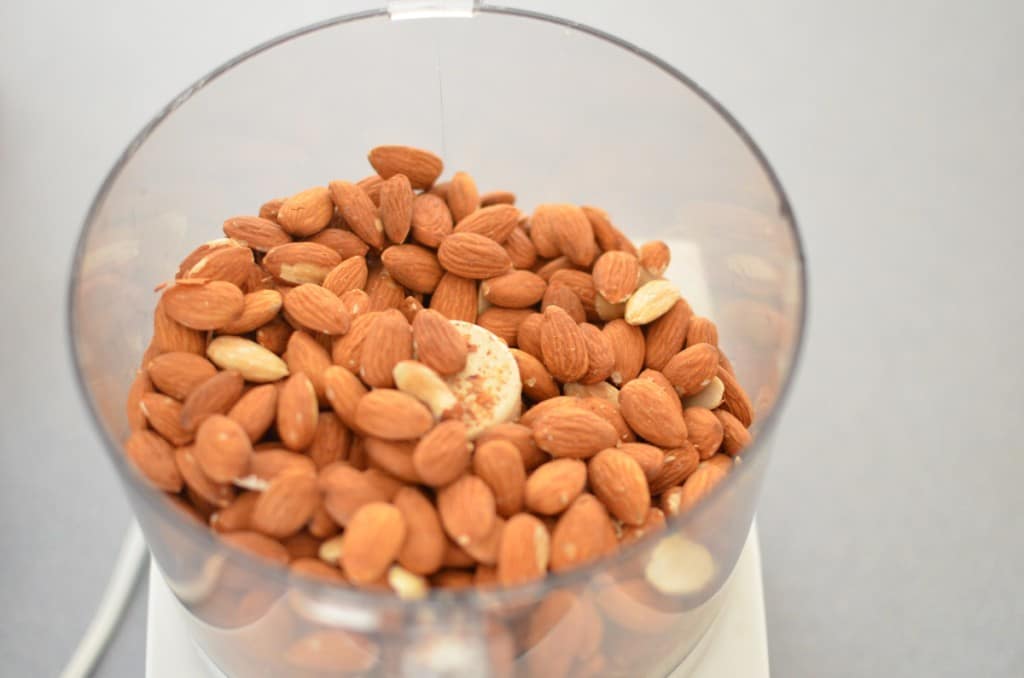 Then turn on the processor and let it blend.  It will initially start to look like crumbs as you blend the nuts.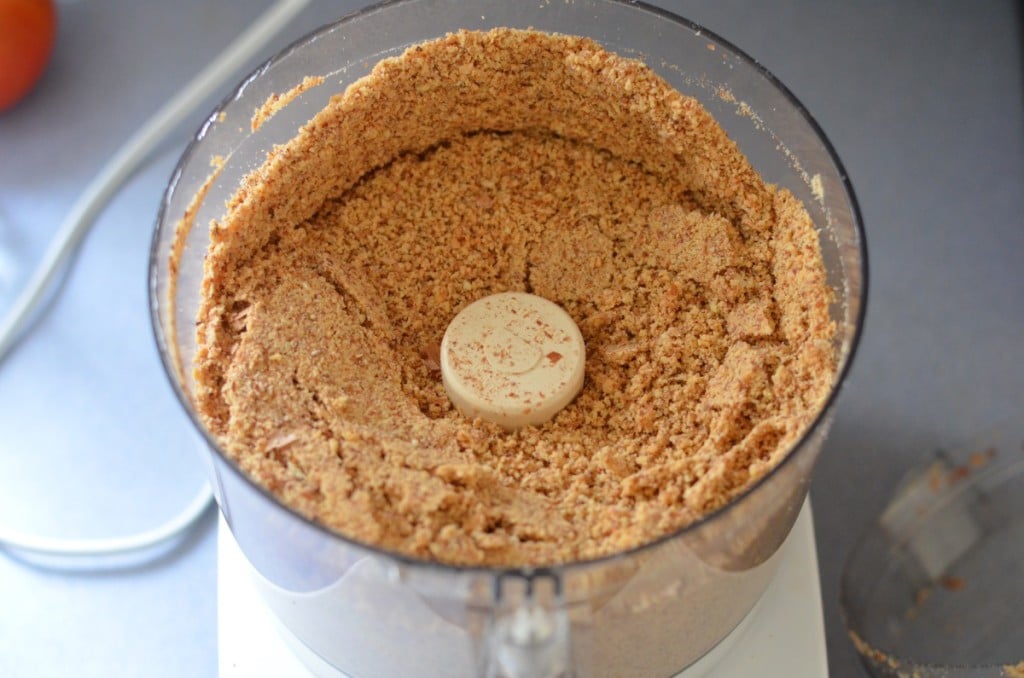 But then, eventually, after a certain number of minutes,  the mixture will start to resemble almond butter.  You will decide the consistency that is best for you.  This is where I stopped:
I love almond butter as a snack on apples, spread on rice cakes, crackers and, of course, in almond butter cookies.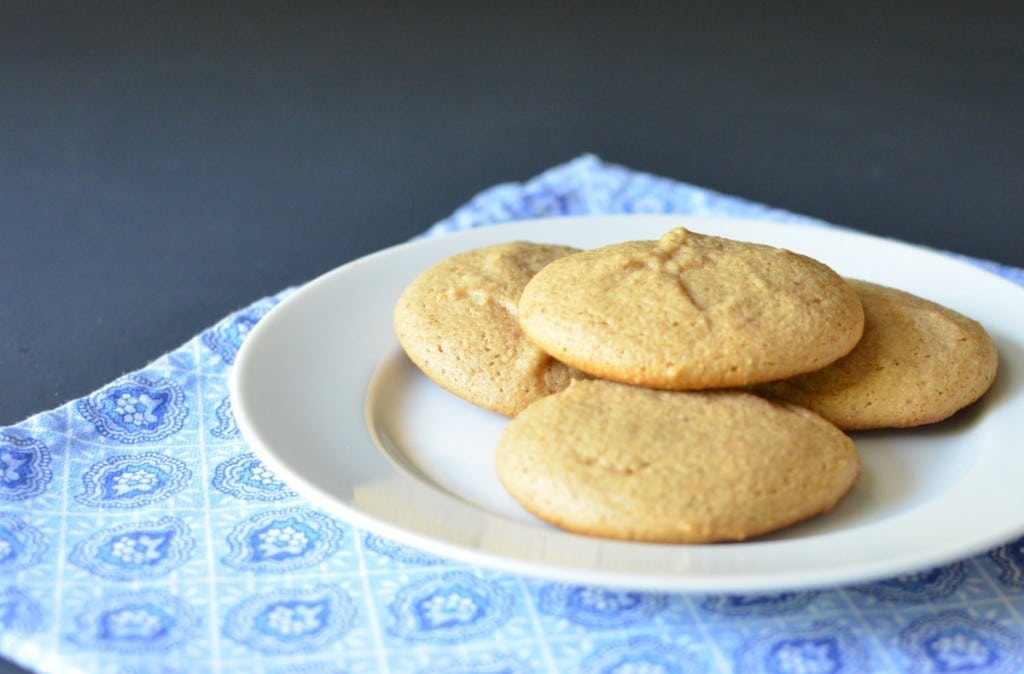 These almond butter cookies are one of my favorite easy, healthy, go-to recipes!
Related: Paleo Double Chocolate Chip Muffins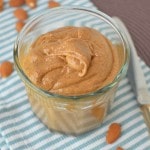 How To Make My Favorite Homemade Almond Butter
This is a quick and easy recipe to make homemade almond butter!
Ingredients
1

bag of almonds

t

pinch of salt if you desire

(but I don' use it because I usually get unsalted nuts)
Instructions
Place all the almonds from one bag in a food processor.

Turn the processor on and let the almonds blend for several minutes until reaches the desired consistency of almond butter. This will depend on what type of almonds you use. In my experience, roasted blend much faster than raw.

Pinch of salt if desired.
Do you have a favorite almond butter recipe?
I will be featuring another favorite almond recipe soon – Almond Biscotti.  It's a crunchy almond biscotti dipped in melted chocolate.  Yum!
I hope everyone is having a great week!  It has been very humid here in the Northeast!
Christine
Easy to Pin It Strip: