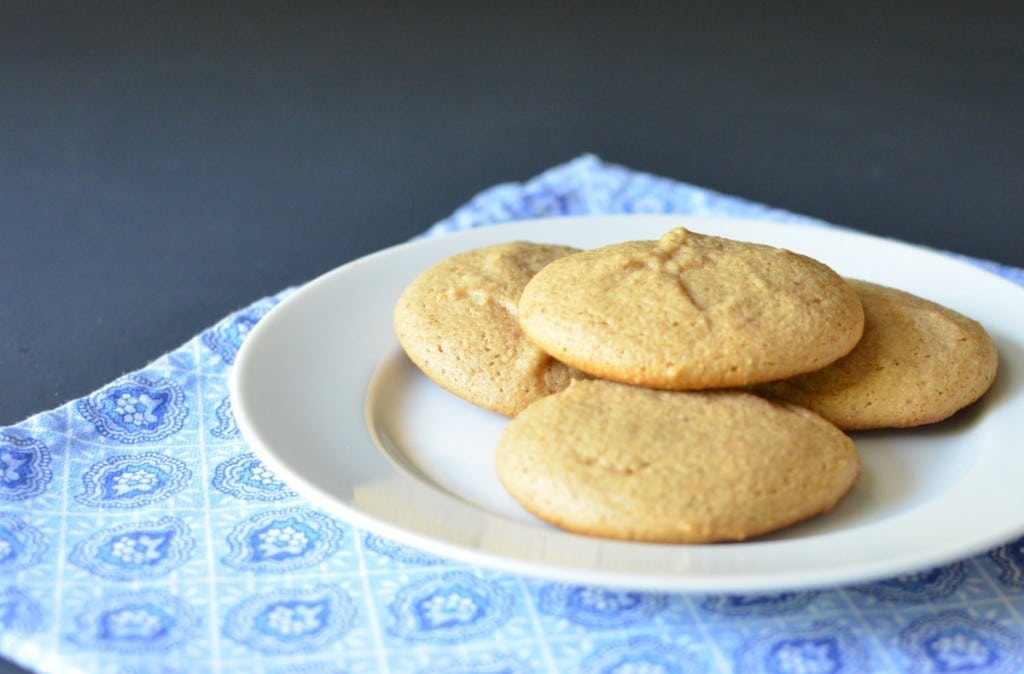 I knew these Almond Butter Cookies were good when my husband came home from work and walked to the counter and opened the container where these cookies had been kept.  It is unfortunate that someone (ahem) ate the last one (okay, couple), so the container was empty.
No worries, I made another batch the next day.  These cookies could really be eaten any time of day.  Yes!
Have you seen  Gwyneth Paltrow's new cookbook, It's All Good?  Don't you love it?  I have been  perusing the book, marking recipes to try.  Originally, I was going to post a different recipe today, but having made several batches of these cookies in the last few weeks, I thought I would post this one.   The first time I made these cookies, I made 1/2 the recipe.  I do this wherever possible with recipes when testing them.  Let's face it, ingredients can be expensive and  you don't want to be stuck with a huge batch of cookies that you just don't like.  We all have our individual tastes and preferences.  Well, I can say I loved these cookies and they are healthy – no dairy, gluten free and the sugar is maple syrup.  There are five ingredients, plus salt.  My favorite recipes are usually those that don't have long lists of ingredients and can be whipped up in a snap.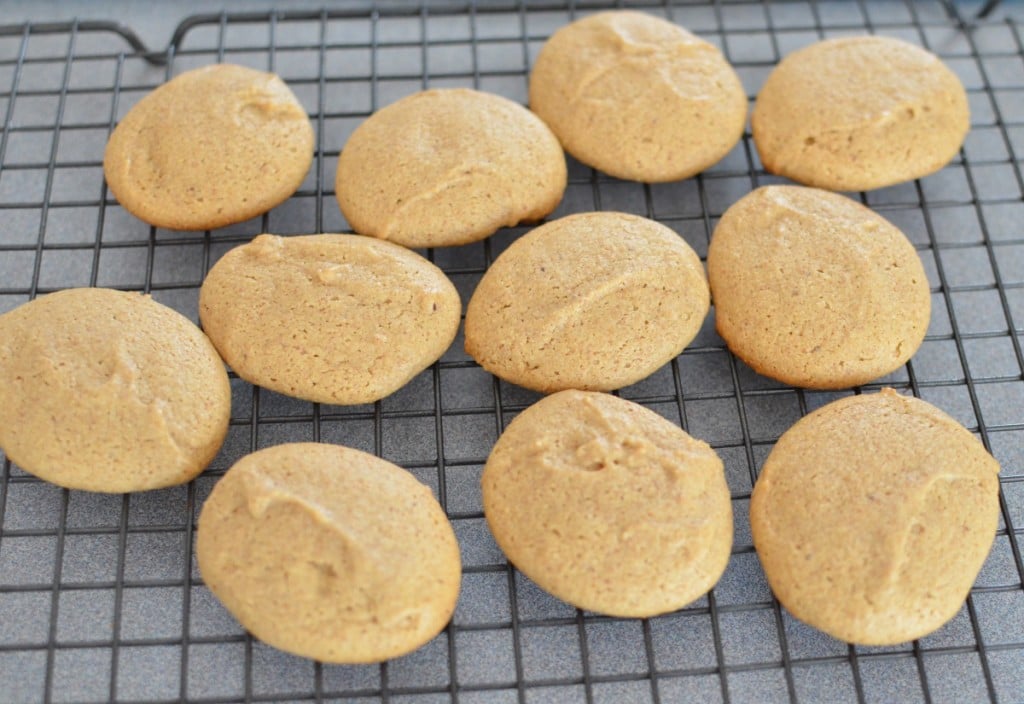 The dough is very sticky, so I just took my tablespoon measuring spoon and dolloped spoonfuls onto the baking pan prepared with parchment paper.  It can be tricky to know when they are done because they have this light tan/beige color.  I took a peek at the bottom of the cookie, lifting with my spatula, and when the bottoms were lightly browned (at about 10 minutes) out they came.  I let them sit for about 5 minutes in the pan and then cooled on a wire rack.  I could see where you could easily over bake these cookies so remember – check the bottoms.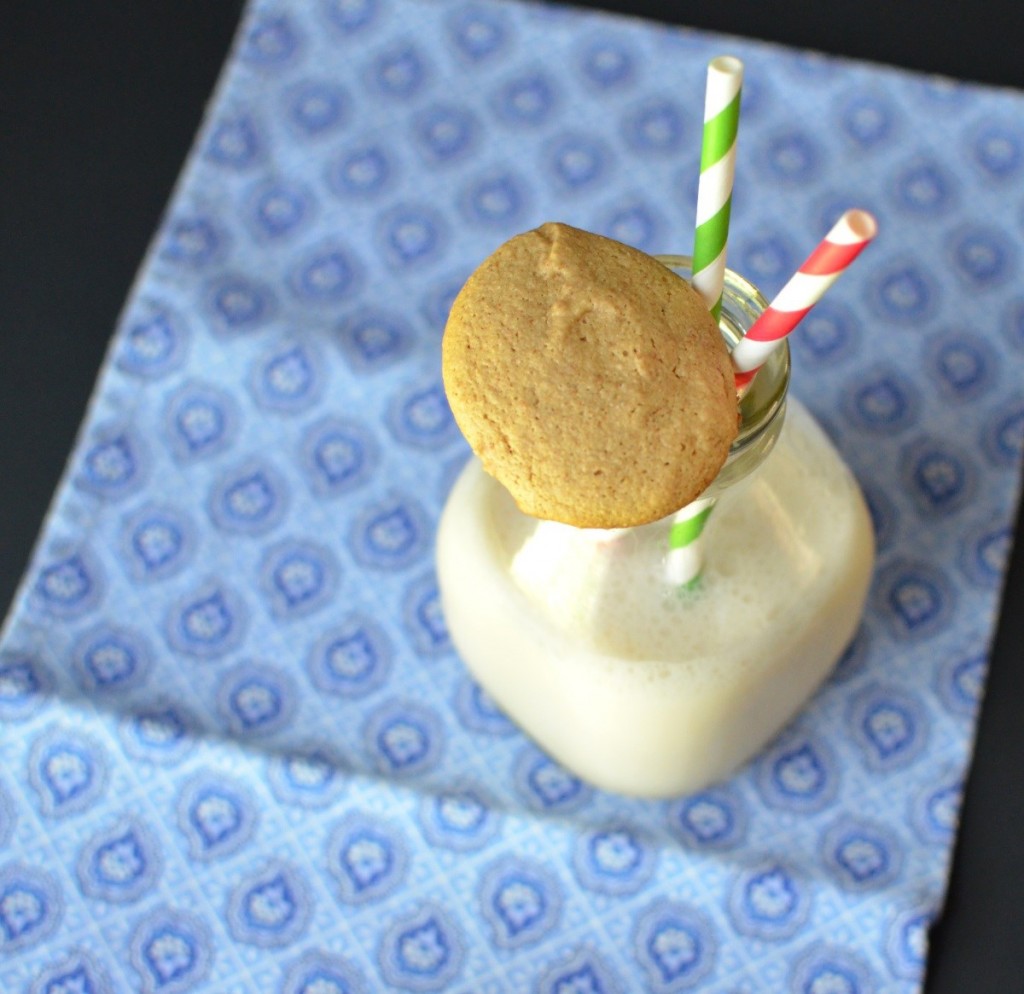 Basically, with this recipe, you whisk or mix the wet ingredients in one bowl, the dry ingredients in another.  Then you add the wet to the dry and mix well.  Voila, you're done!   My batch yielded about 25 cookies.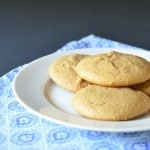 Almond Cookies
These delicious almond cookies are vegan, gluten free and can be eaten any time of day. From the cookbook "It's All Good", by Gwyneth Paltrow.
Ingredients
1

cups

and 1/2 gluten free flour

add 3/4 teaspoon xanthan gum if flour does not contain it, Note: I used oat flour

1/2

teaspoon

fine sea salt

1

teaspoon

baking powder

1

cup

natural almond butter

1

cup

good quality maple syrup

1

teaspoon

vanilla extract

1/2

teaspoon

Maldon sea salt

I omitted this
Instructions
Preheat oven to 350 degrees F.

In a medium bowl, whisk or mix all the dry ingredients.

In another bowl, whisk or mix all the wet ingredients.

Add the wet ingredients to the dry ingredients and mix well.

Drop tablespoons of mixture onto a prepared baking sheet.

Optional: sprinkle each cookies with a small amount of Maldon salt.

Bake for 10-12 minutes and cool on baking rack.

Enjoy!
Here is a link to the recipe.
Some other cookie recipes to try – Chocolate Chip Cookies and Chocolate Peppermint Snaps.
I hope everyone is having an awesome week!  It is mighty hot here in the Northeast.