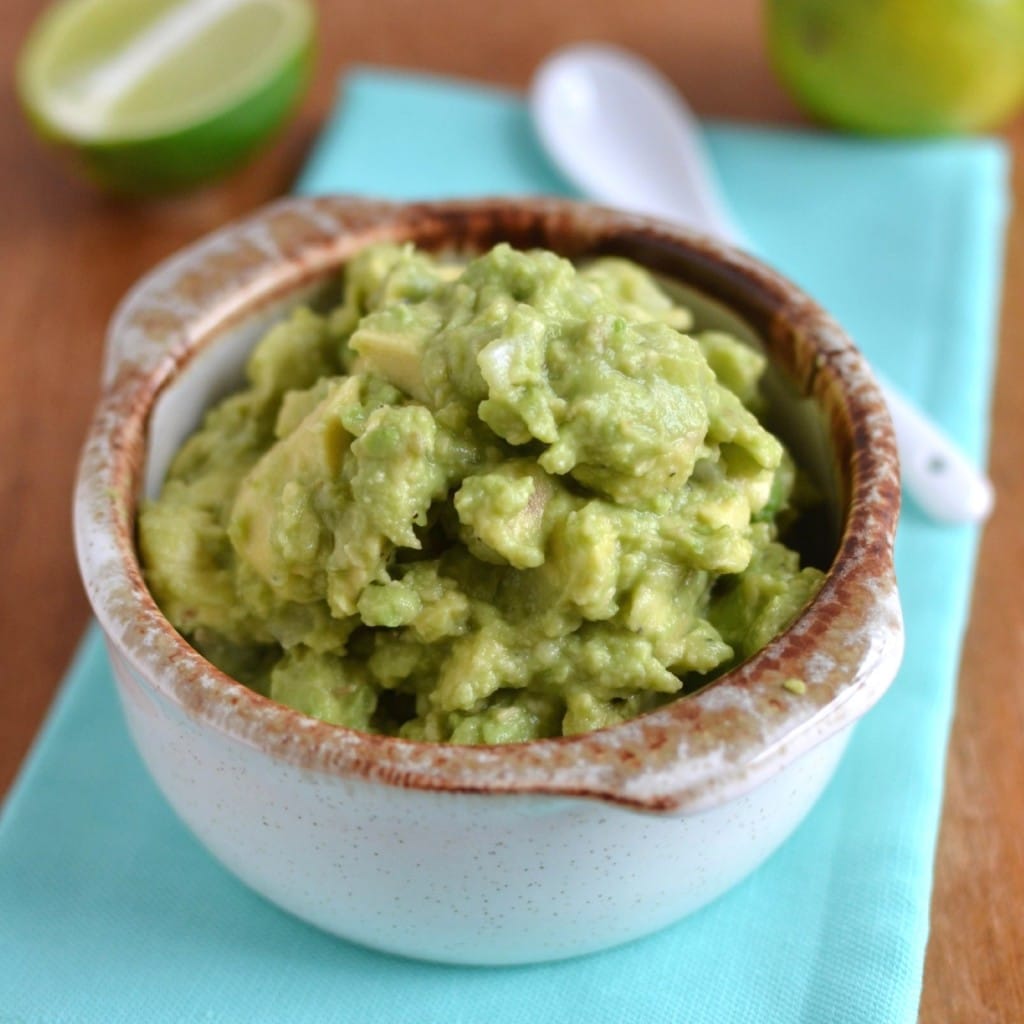 When looking for healthy fats to add to your diet, you simply cannot go wrong with avocados.  I do remember a time, years ago, when I wouldn't touch them though.  Whenever I was out with friends and they ordered guacamole, I wouldn't even try it!  I believe it was the green color and mushy consistency mostly.  It just did not appeal to me.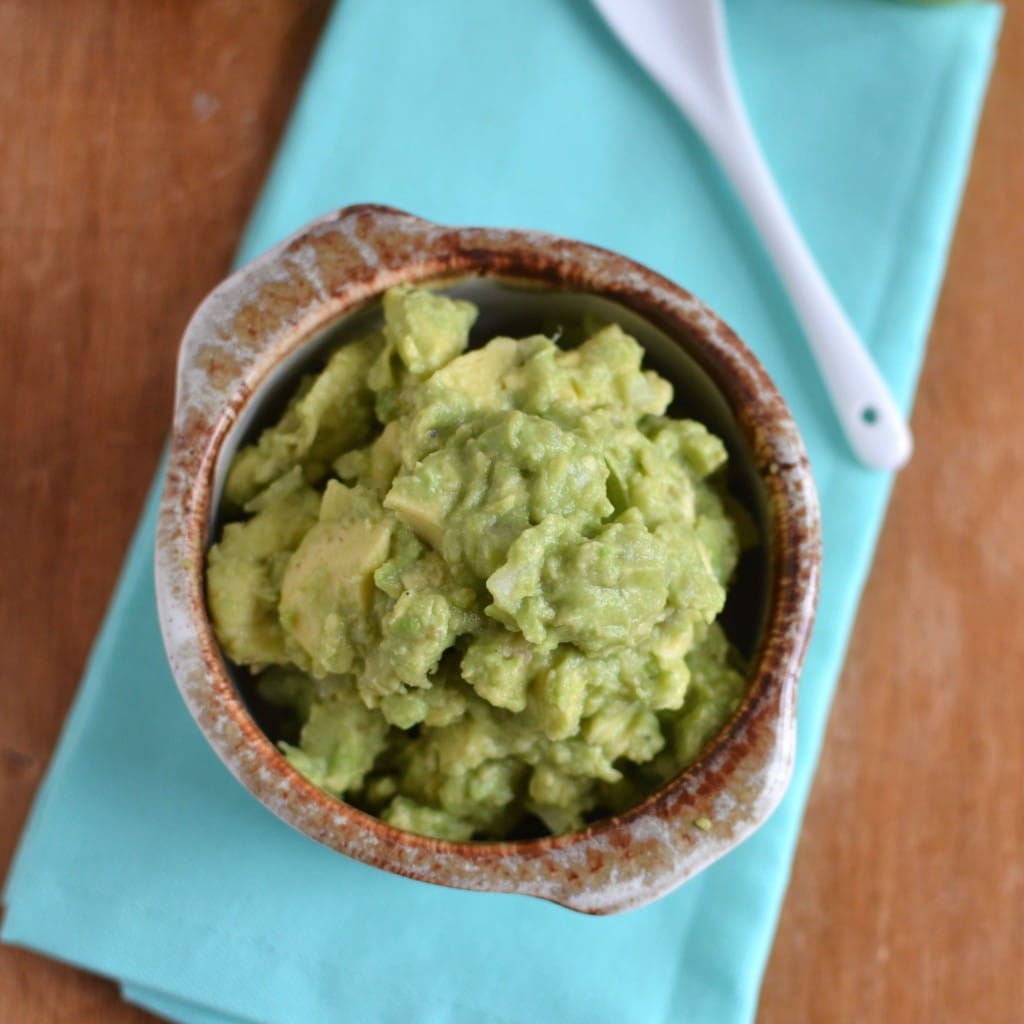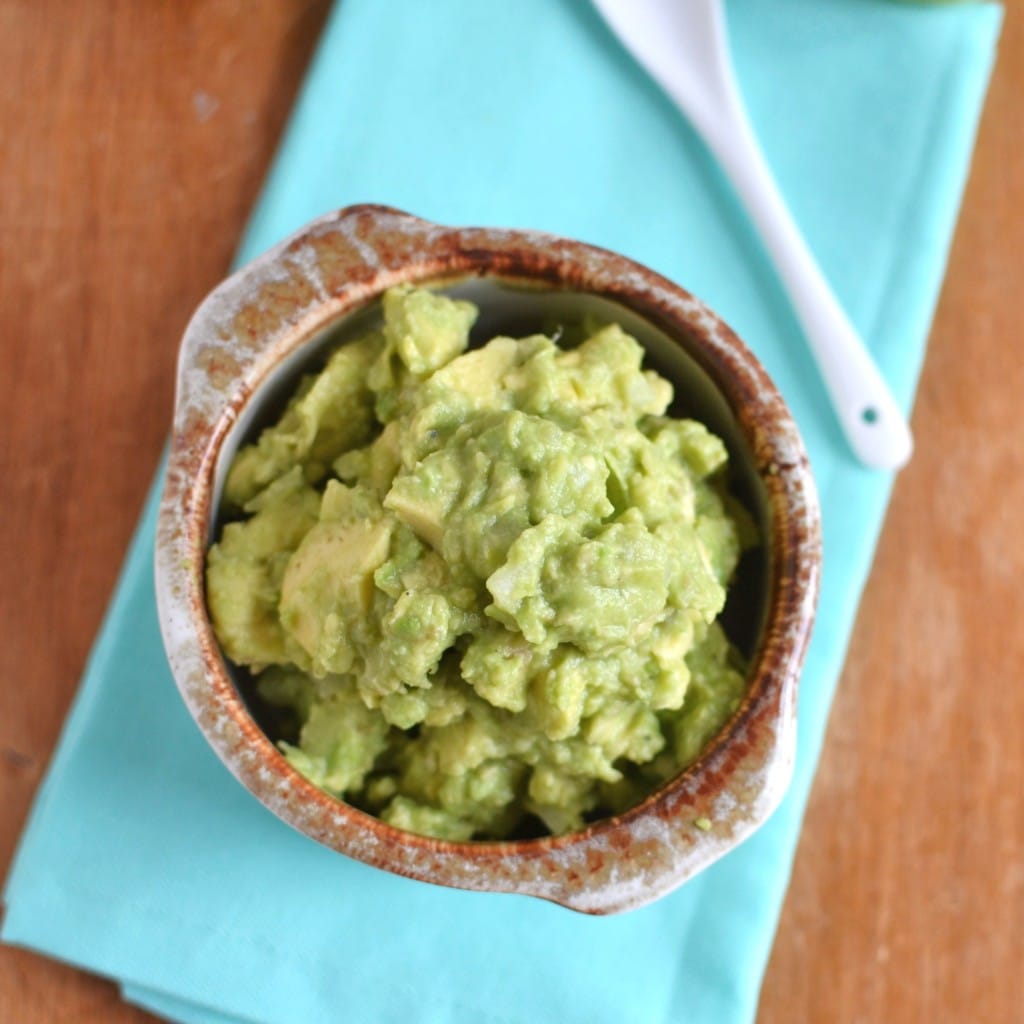 Fast forward a few years and then one day I tried it, most likely at a mexican restaurant.  And loved it.  Those are moments where you say to yourself, why didn't I try this sooner!  Then I had a habit, several years ago, that while running errands around lunch time, I would stop into Whole Foods, buy a container of guacamole and make that my lunch.   Simply – loved – it.
But then I started to realize it would probably be better if I learned to make my own, both cost wise and for freshness.  It is so amazingly easy to make.  The only time I might purchase a pre-made container now is if I was on vacation and did not have access to a kitchen.  It reminds me of coconut milk ice cream.  Now that I have started making my own, I don't want to purchase store bought any longer. I am having a lot of fun creating new coconut milk ice recipes too, and I plan on posting to very best ones, of course.
There are so many variations possible with guacamole too.  This version is my basic, simple, everyday guacamole recipe.  I can whip this up in minutes and can be eaten right away or saved for later by storing in the frig.
As you can see by the photos, I like my guacamole a little on the chunky side.  If this is your style also, just be careful when mashing the avocados with a fork.  It is easy to get carried away and "over mash".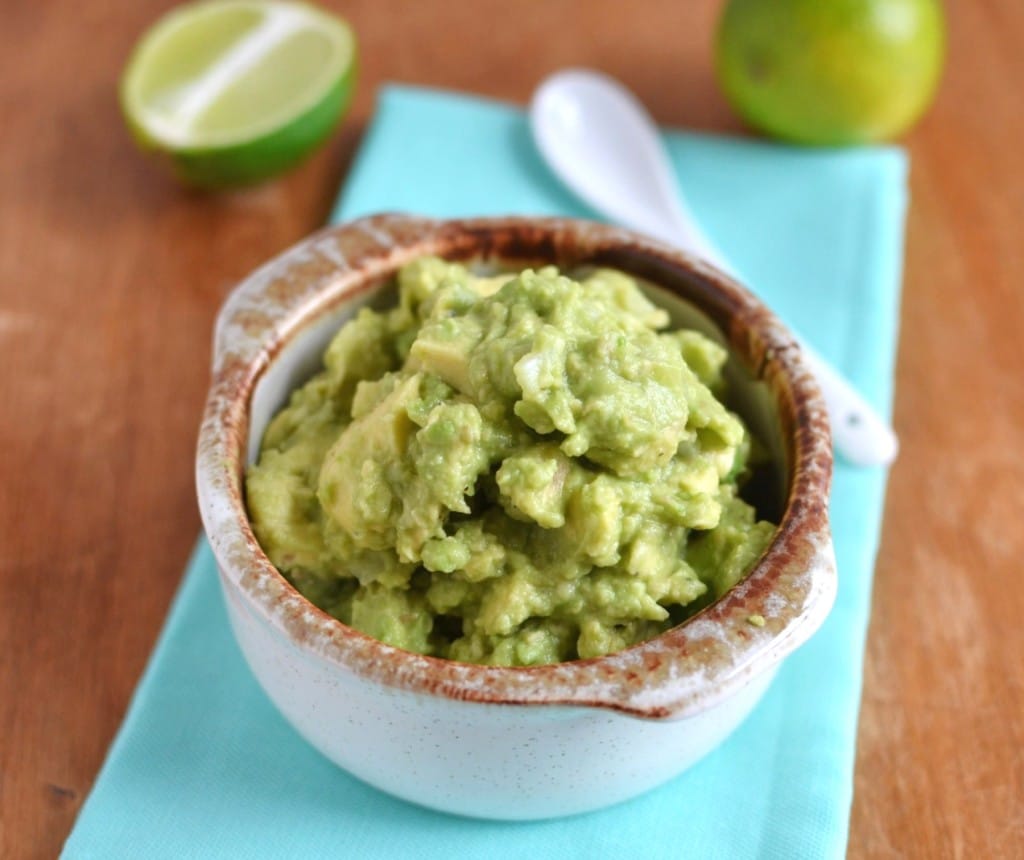 Oh, and I usually use this method for squeezing citrus, especially when it's just 1/2 a lime as in this recipe.  Feel free to double this recipe too!
Hope you are having a great week.  Enjoy!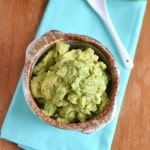 A Creamy Guacamole Recipe You Will Love - So Easy!
This is an easy, creamy guacamole recipe. Can be double, tripled, etc...
Ingredients
2

ripe avocados

1/2

lime juiced

1

clove

garlic

minced

1

tablespoon

onion

chopped very finely

salt and pepper to taste
Instructions
Place all ingredients in bowl and with a fork (or potato masher), mix and combine.

Add salt and pepper to your taste.

Best consumed right away, but can put in frig for later use.