Here is a recipe for Crispy and Crunchy Paleo Plantain Chips.  You will find these chips a delicious, healthy snack and they are baked with coconut oil!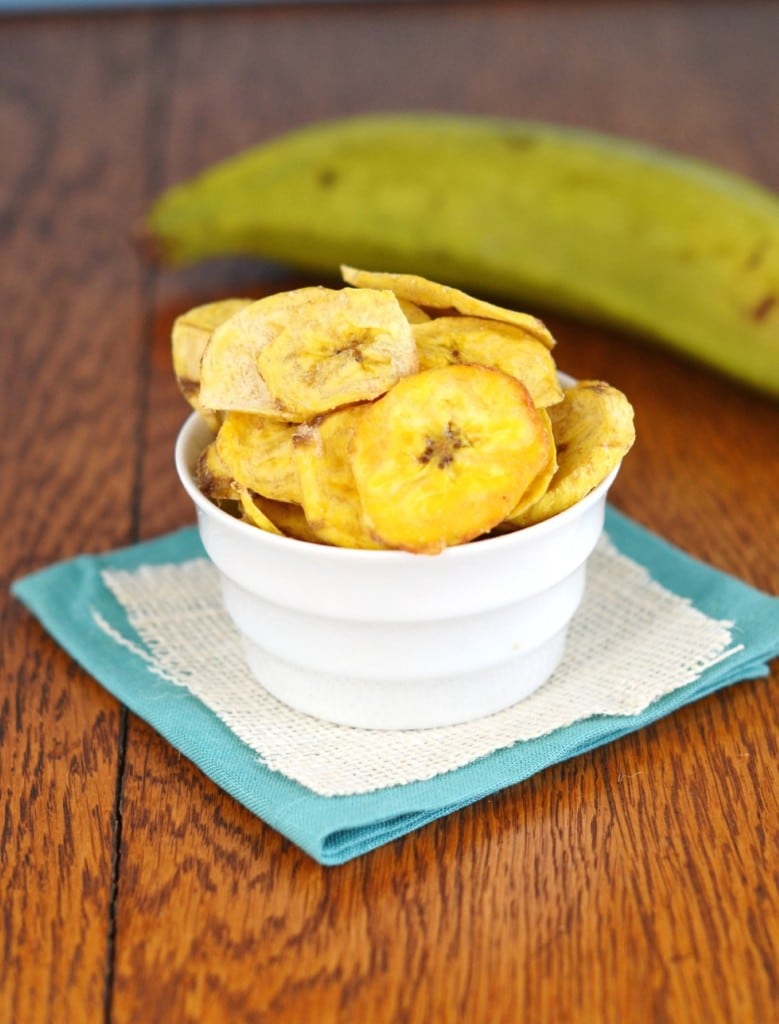 I first tried plantain chips by buying the pre-packaged, store bought variety.  One of the issues I ran into was the ingredients, specifically the oil used.  The second was the cost; they are fairly expensive!  I can buy two plantains for .79; that's less than 40 cents each.  When you learn how to make them yourself, you control the ingredients.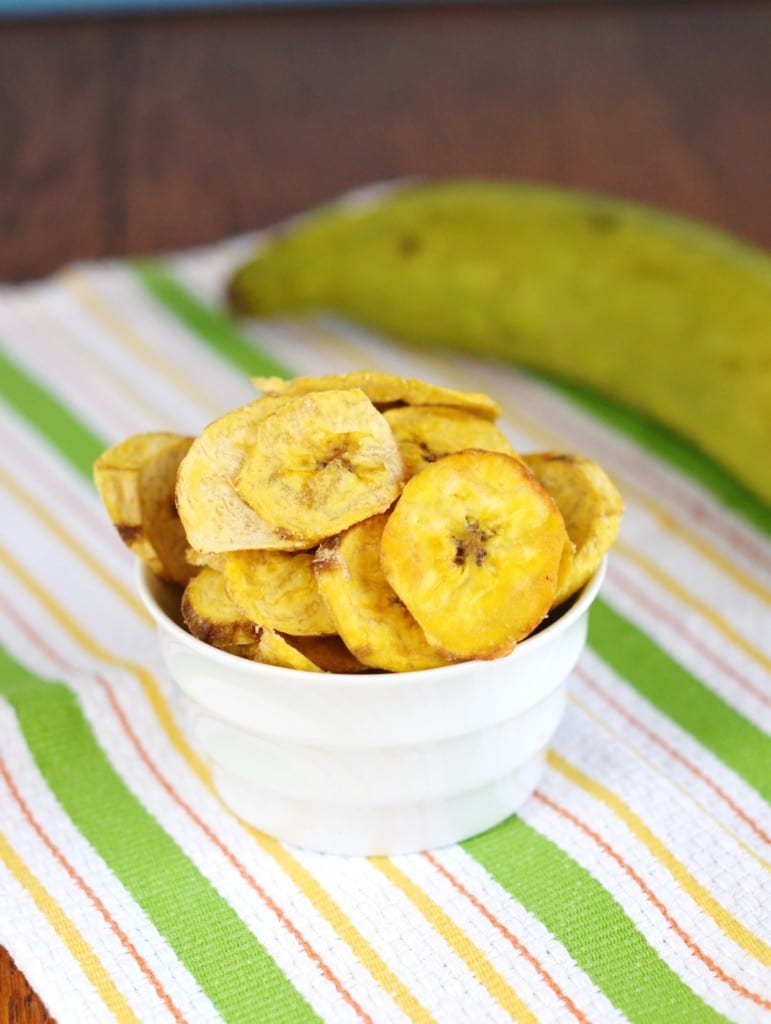 Once out of the oven, these plantain chips do not last long in my house, which is fine because they are an awesome, healthy snack!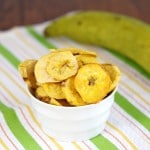 Crispy and Crunchy Paleo Plantain Chips
Here is an easy recipe for baked, crispy and crunchy plantain chips. It is much more cost effective to make your own and these are made with coconut oil!
Ingredients
1

green plantain

yellow can also be used for a more sweet plantain chip

1

teaspoon

coconut oil

1/4

teaspoon

fine sea salt or to taste)
Instructions
Preheat oven to 350 degrees F.

Line a baking pan with parchment paper.

Peel the skin off the plantain. The easiest way I have found is to cut the ends off, score the plantain lengthwise, cutting into the skin, but not the plantain. Score several times around the plantain and then pull off the peel in strips. It can take a few tries to get the hang of this. So worth it to learn!

Cut the plantain into slices that are thin, but not translucent. If you cut on the diagonal, you can get larger chips!

Place slices in a bowl, add coconut oil and salt. Toss the mixture with your hands, coating all the plantain slices.

Place the slices on the baking sheet, spread out so they are ideally not touching.

Baking time varies, but I start checking at 15 minutes. Remove the plantain chips that are done (very crispy, brown) and bake the others checking back every 5-10 minutes until all are done.

They are best consumed the day you make them. In order to have the snap of a chip, they must be baked very crispy. You will want to bake them as crispy as possible so when stored they keep the crisp.
Nutrition Facts
Crispy and Crunchy Paleo Plantain Chips
Amount Per Serving
Calories 63
Calories from Fat 9
% Daily Value*
Total Fat 1g 2%
Sodium 1mg 0%
Potassium 223mg 6%
Total Carbohydrates 14g 5%
* Percent Daily Values are based on a 2000 calorie diet.
Easy to Pin It Strip: