Here they are: the Ultimate Soft and Chewy Paleo Vegan Chocolate Chip Cookies!  There are only 8 ingredients to this recipe and they are grain free, egg free, oil free and naturally sweetened. This makes them a wonderful option for those wanting or needing to avoid certain ingredients.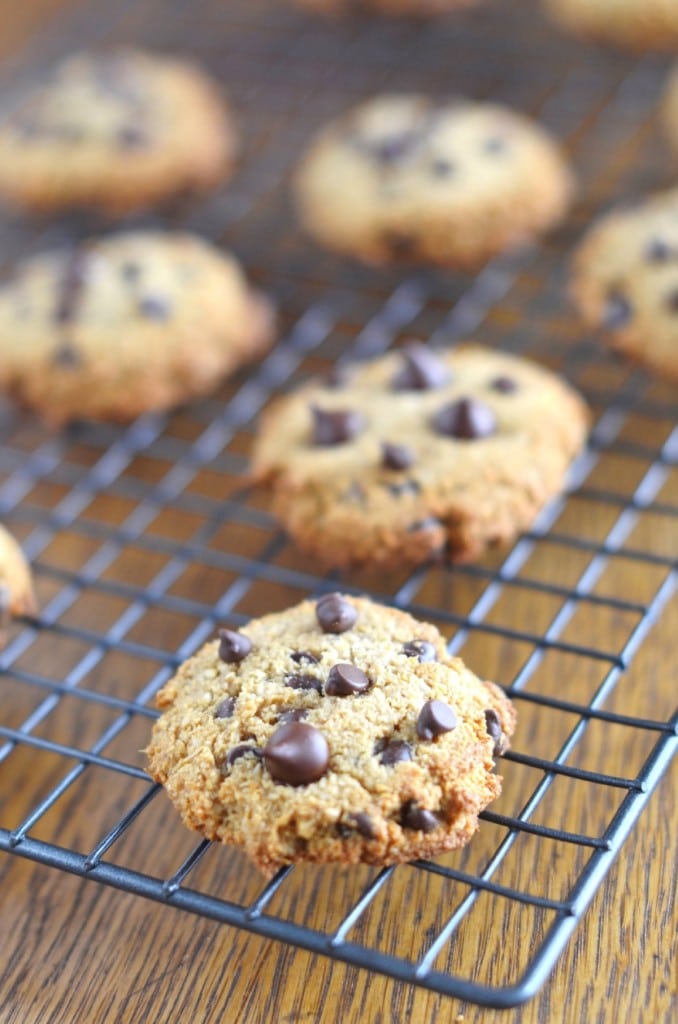 You won't miss eating the traditional chocolate chip cookies with these goodies around.  They are such a delicious treat.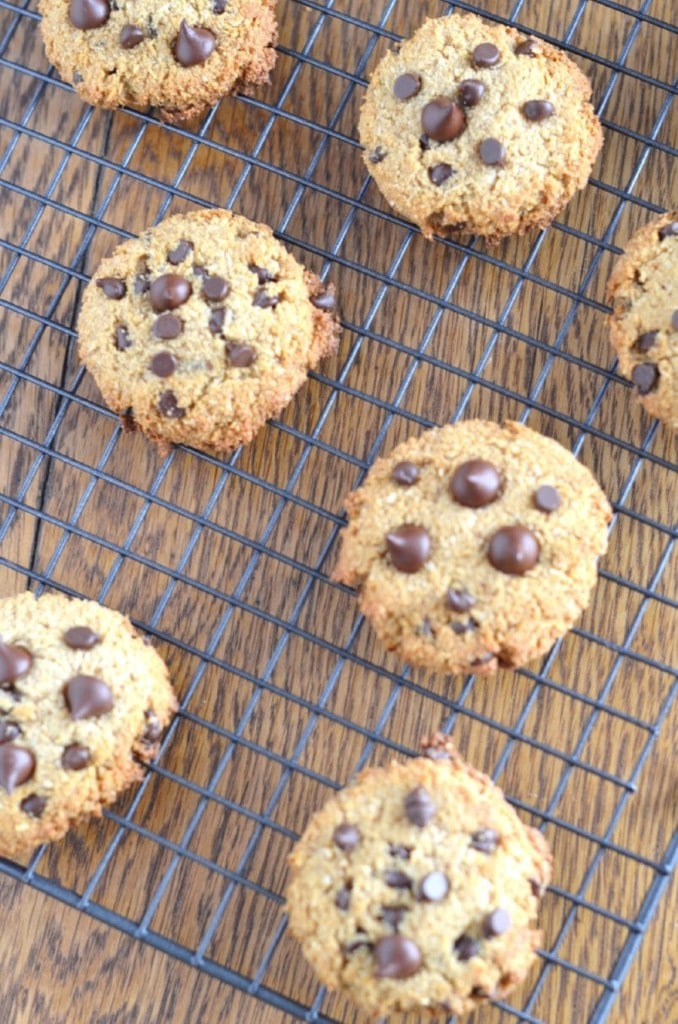 As mentioned in the notes of the recipe, they are best served and consumed the same day they are made.  They tend to become too soft and crumbly when stored.  However, when consumed the same day they are made – they are awesome!  They make a great afternoon snack, dessert after dinner, etc…
Enjoy!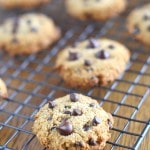 Ultimate Soft and Chewy Paleo Vegan Chocolate Chip Cookies
These cookies are easy to make, have no oil, less sugar and taste amazing! They are best eaten the same day as they are made, as they become soft when stored.
Ingredients
cup

One blanched almond flour

I use Honeyville brand

1/4

teaspoon

sea salt

1/4

teaspoon

baking soda

1/4

cup

unsweetened shredded coconut

1/4

cup

applesauce

1/8

cup

maple syrup

1

tablespoon

coconut sugar

1

teaspoon

vanilla extract

1/4

cup

chocolate chips (I like Enjoy Life

dairy and gluten free)
Instructions
Preheat oven to 350 degrees F.

Line a baking sheet with parchment paper.

In a medium mixing bowl, add almond flour, salt, baking soda, coconut sugar and shredded coconut and whisk together until all the lumps are gone.

Add the applesauce, maple syrup and vanilla and mix well.

Add chocolate chips and mix until well combined. This is a wet batter, but if it seems too wet, add some almond flour (maybe 1-2 tablespoons).

Using a small ice cream scoop, scoop onto the prepared baking sheet. These cookies do not spread, so using your hand press cookies down keeping round shape. Add a few more chocolate chips to the tops, if desired.

Bake for 12-14 minutes until slightly browning at edges. Let cool before serving.

Notes: These cookies are delicious; however, due to the nature of the ingredients, they do not keep well as they become very soft and crumbly when stored. They would be great as an afternoon snack, made before dinner for dessert, etc...
Easy to Pin It Strip: