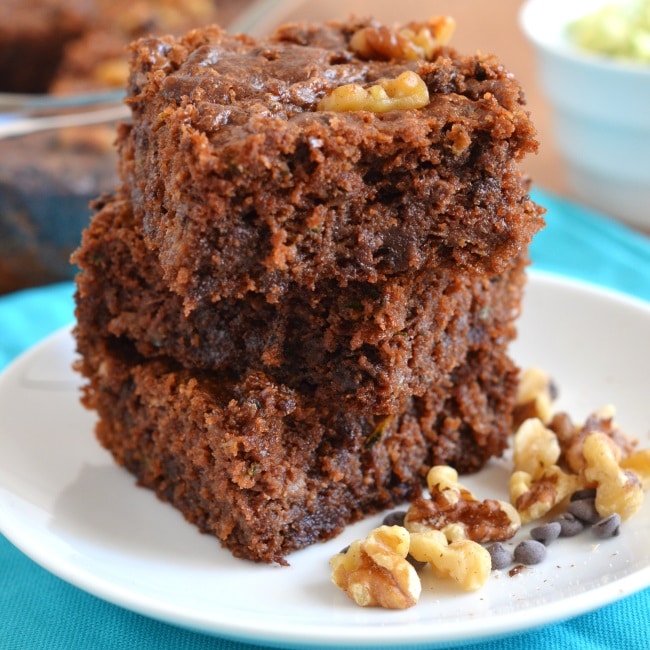 It's that time of year.  All the fresh zucchini everywhere.  So delicious and so many recipes!  Today I am featuring a recipe that I have been making and tweaking recently that is finger licking good (literally).
Do you like:
decadent
moist
chocolately
fudgy
healthier
brownies?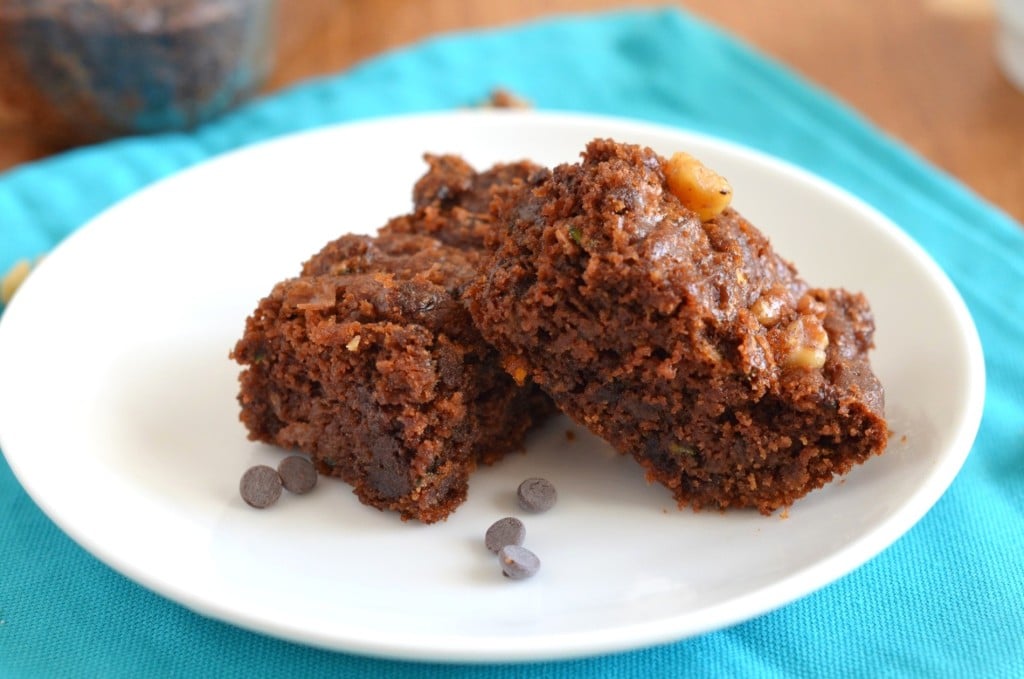 Well, here we go.  These brownies are gluten, grain and dairy free…and have a medium sized shredded zucchini in the mix.  Here's the thing – you can't taste the zucchini.  And when prepping the zucchini, don't worry about peeling, shredding small pieces,  or squeezing out excess moisture or water.  I just do large shreds on my hand held shredder and toss into the mixing bowl.  It's as easy as that and why I love this recipe.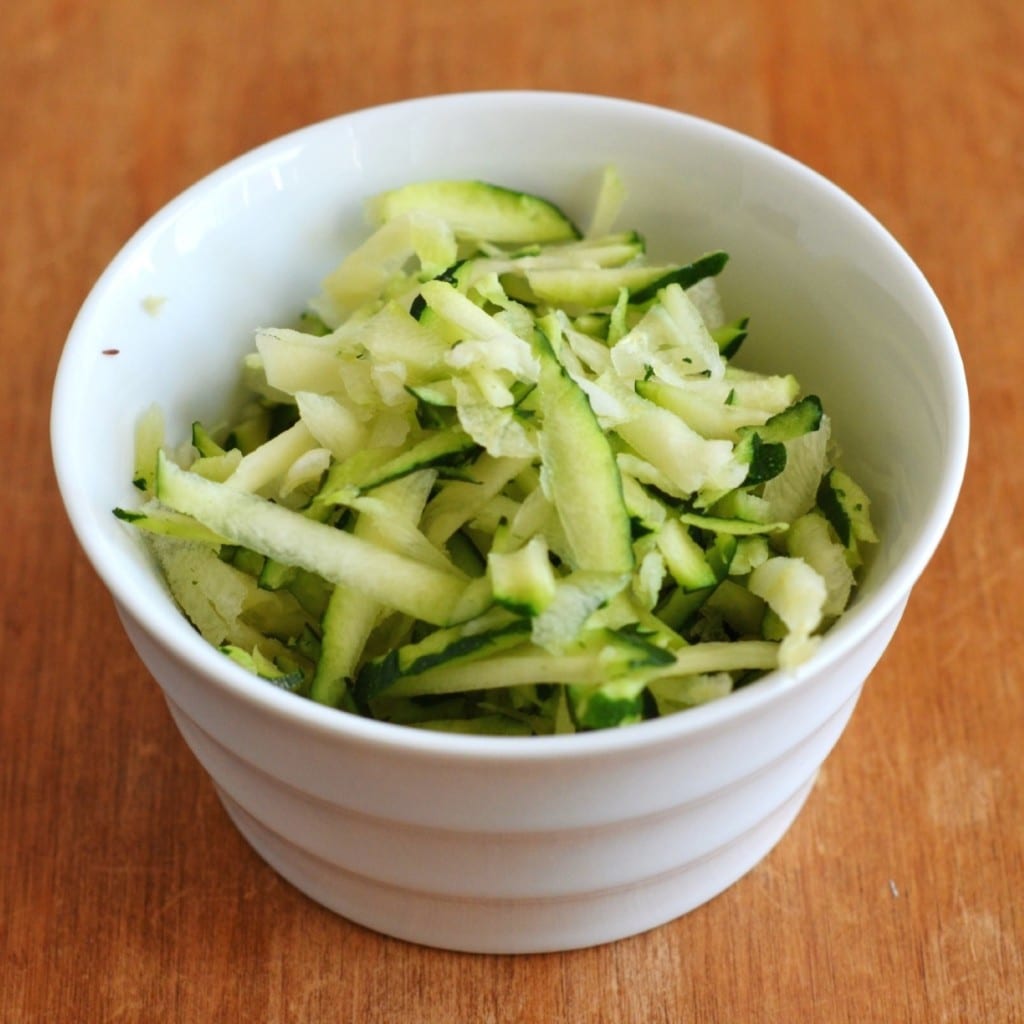 Above is an example of the shredded zucchini.  I use the larger shred holes, but you may prefer smaller shreds.
I look for and use organic zucchini whenever possible due to zucchini being one of those veggies that can get sprayed heavily with pesticides.  My preference is local farmers markets and farm stands, but I always verify that they are organic.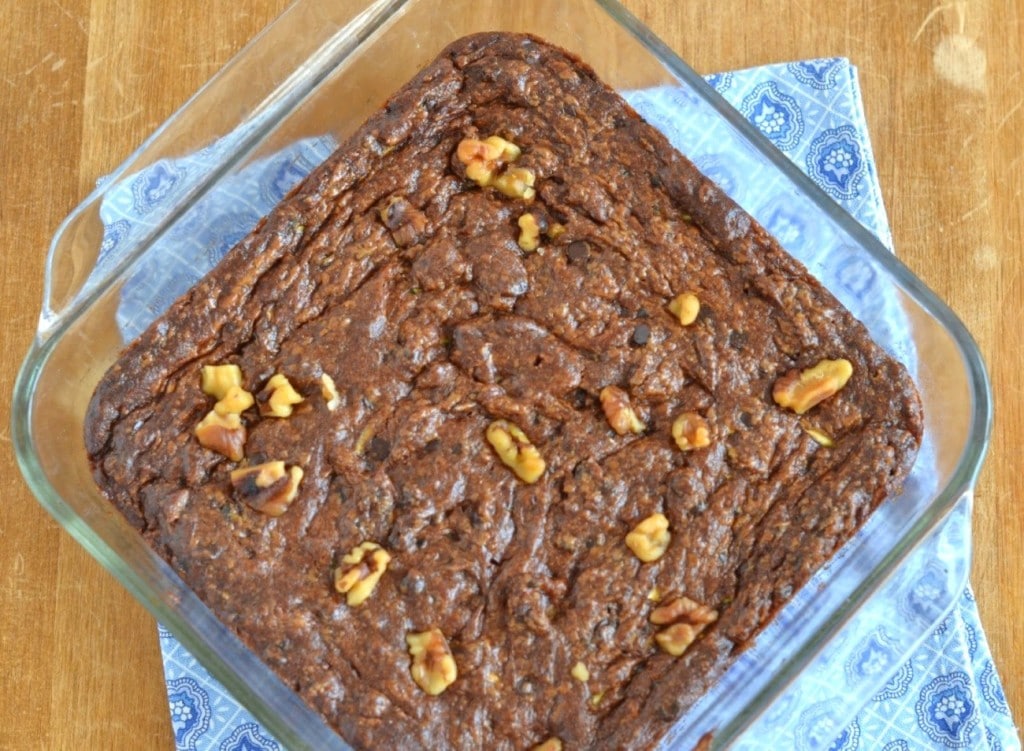 Fun fact:  I have made these zucchini brownies once where I left out the egg, only realizing as I saw the egg still on the counter!  They still turned out great!
Have a great week everyone!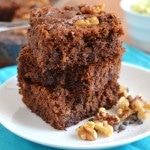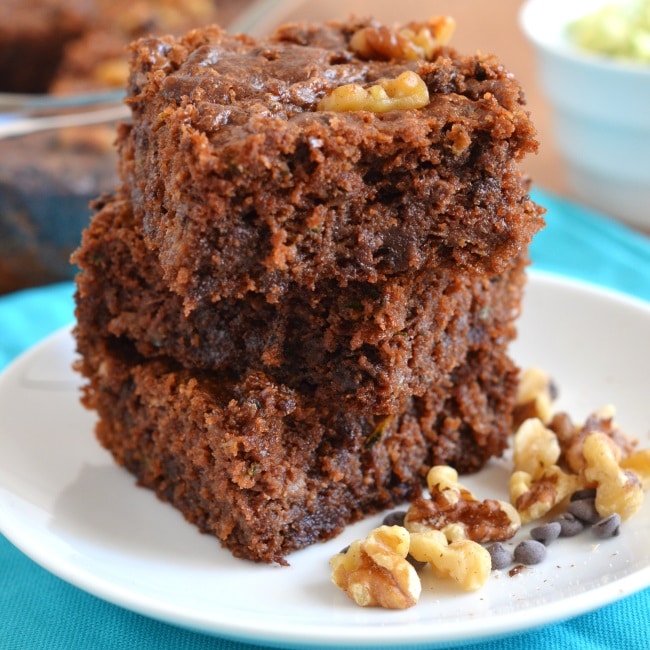 Zucchini Brownies
Easy, healthier version of the favorite classic brownie recipe. Moist, decadent and satisfying!
Ingredients
2

cups

shredded zucchini *-see notes below

about 1 medium sized zucchini

1

large egg

1

cups

and 1/4 of nut butter

I have used cashew and almond

1/4

cup

maple syrup

2

tablespoons

cacao powder (I use raw

organic)

1

tablespoon

coconut flour

1

teaspoon

baking soda

1

teaspoon

vanilla extract

3/4

cup

chocolate chips (I use dairy free

gluten free Enjoy Life brand)

2

tablespoon

chopped raw walnuts - optional
Instructions
Preheat oven to 350 degrees F.

Prepare an 8 x 8 brownie pan by spraying with coconut oil.

In medium sized mixing bowl, add all ingredients except chocolate chips and walnuts and mix until combined thoroughly.

Fold in chocolate chips and incorporate.

Pour mixture into your prepared baking dish and sprinkle top with chopped walnuts if using.

Bake for 40 minutes or until toothpick comes out clean. Let cool for about 1/2 hours and then cut into squares (about 9).

Enjoy!

Some Notes:

*Zucchini- I show an example in the post of the shredded zucchini I use. There is no need to squeeze the zucchini of excess moisture or water. I use the large shred holes on hand held shredder to shred. No need to peel zucchini first unless that is your preference. No need to cut zucchini in smaller pieces after shredding unless that is your preference.

I have made this without coconut flour and one time forgot the egg and both times it turned out great.

You could make this recipe in a 9 x 9 pan, however, I have not done this. Baking time will vary. If you do this, please leave a comment with baking time. 🙂
Easy to Pin it Strip: