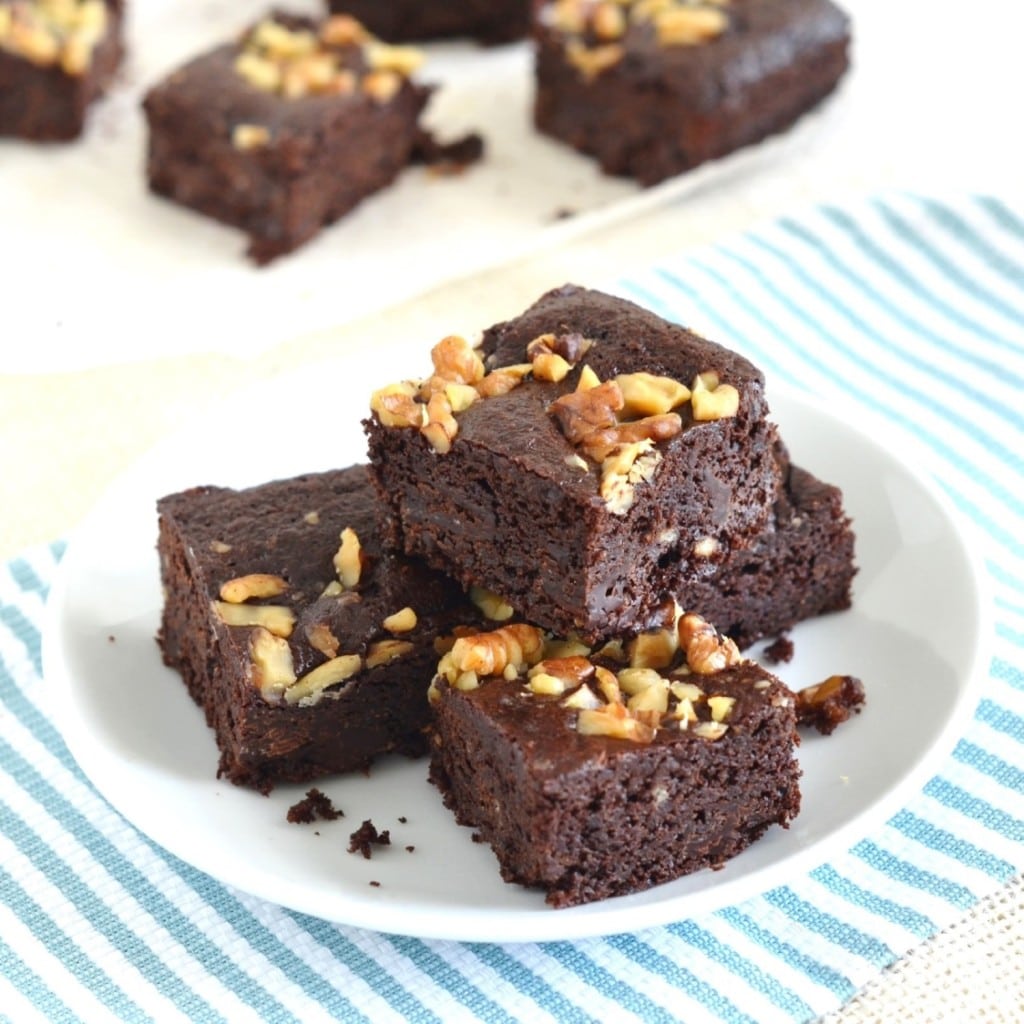 I guess the secret is out.  With several brownie recipes on the site, I cannot hide the fact that I love chocolate and brownies.  This recipe happens to be for dense, fudgy, intense chocolatey brownies.  It is crazy delicious!  Have an event where you need to bring something … a dinner, cookout, bake sale, etc..?  This is the recipe I recommend. It's easy to make, most will like (who can resist?), and it is portable.
In this recipe, I use raw cacao powder (versus the higher processed cocoa powder).  Did you know that raw cacao powder is a good source of antioxidants and magnesium?  Consuming cacao in the form of dark chocolate is said to be heart healthy.  When I chose the chocolate for this recipe, I went with 85% cacao content.  It is probably one of the reasons the brownies came out with such a rich, dense chocolate flavor.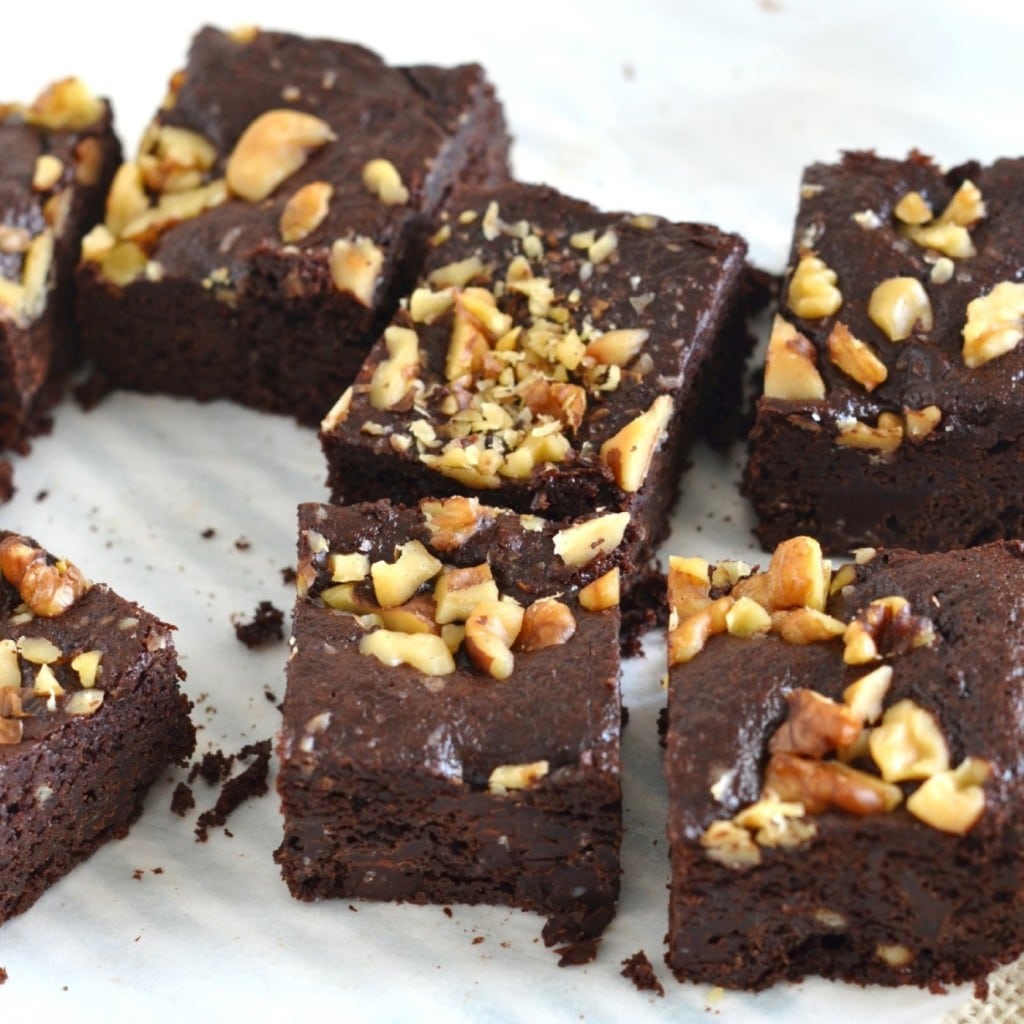 These brownies are the rich, decadent treats reminiscent of those you get from bake and dessert shops.  Only you can make yourself!  If possible, start with room temperature ingredients.  And make sure your coconut oil is melted.   The ingredients combine better and makes the overall recipe turn out better.  Sometimes when coconut oil is combined with cold ingredients, it solidifies the coconut oil into lumps, which you don't want.
Wishing you success if you try this!  Let me know how you like it. 🙂
Enjoy!
Some other grain free, gluten and dairy free brownie recipes to try: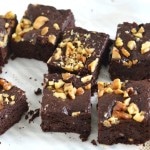 Grain-Free Fudgy Brownies
These are the dense, intense dark chocolate brownies you crave!
Ingredients
1/3

cup

coconut oil

meltedl (I used organic, unrefined)

8

ounces

dark chocolate

at least 70 % cacao (I used 85%)

1/8

cup

coconut palm sugar

1/4

cup

maple syrup

2

large eggs (I used large

organic)

2

tablespoons

unsweetened raw cacao powder

1/2

teaspoon

baking soda

1/4

teaspoon

fine sea salt

1/3

cup

almond flour

1/4

cup

chopped raw walnuts
Instructions
Preheat oven to 350 degrees F.

Line the bottom of an 8 x 8 square baking pan with parchment paper. Spray the pan lightly with coconut oil.

Melt half the chocolate in a medium sized bowl (either microwave or in pan on stove).

Add the other half into the chocolate to melt with the warm chocolate mixture.

Add the coconut oil, coconut sugar, and maple syrup and whisk to combine.

Remove mixture from heat and whisk in eggs.

Next mix in cacao powder.

Pour batter into prepared pan and sprinkle chopped walnuts over the batter.

Bake for about 30 minutes until a toothpick comes out clean.

For best cutting results, let cool completely, either in pan or wire rack.

Makes 9 large squares or more depending the size you cut them.

Store in air tight container.
Easy to Pin It Strip: