My favorite pumpkin squares are easy to make with healthier ingredients.  They won't last long and your house will smell amazing!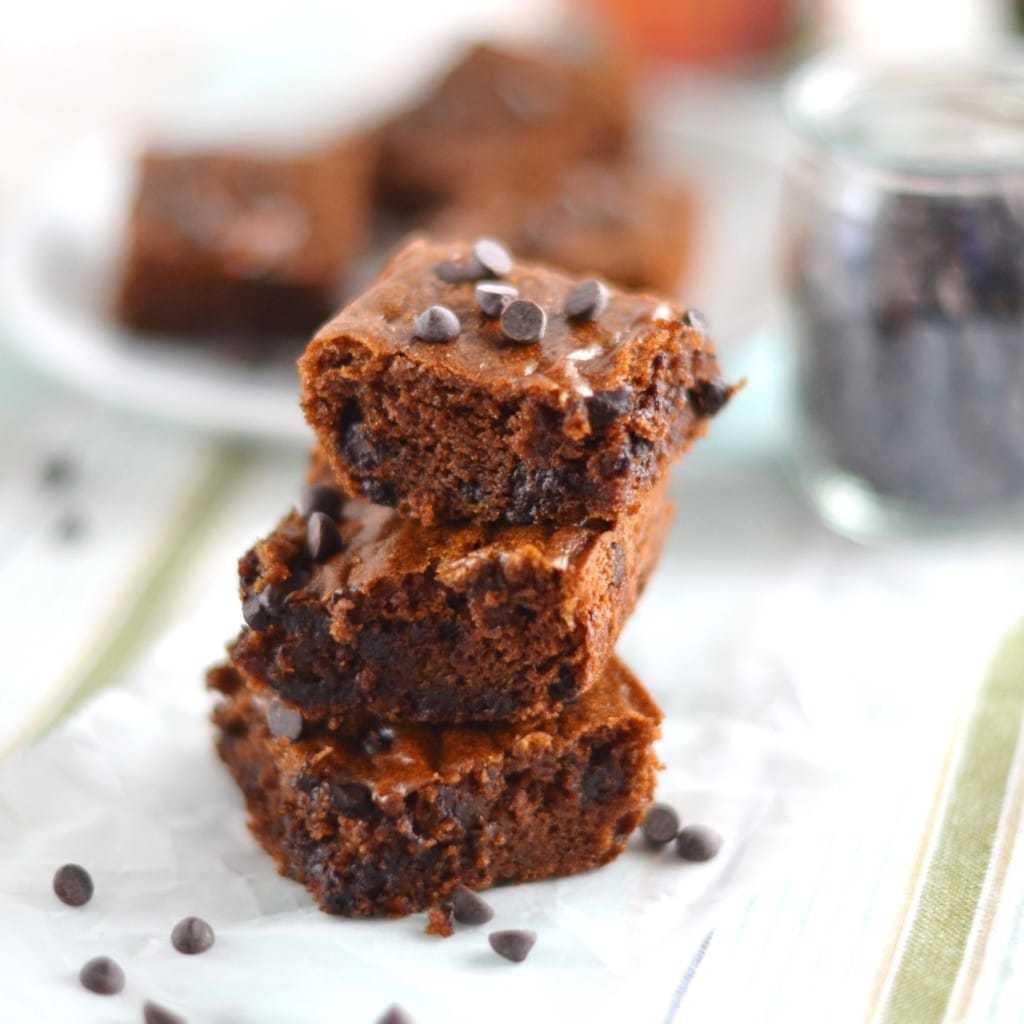 Fall is pumpkin season and it's exciting finding new recipes that use pumpkin puree and warm spices, such as pumpkin pie spice and cinnamon.
Confession:  I have never been a pumpkin pie person.  On holidays, I generally would favor, in this order:
1.  The chocolate dessert – usually something I would like
2.  Cookies
3.  Pecan Pie
4.  Apple Pie
So, finding recipes with pumpkin that are delicious is very exciting.
I recently started buying and using Ceylon cinnamon.  It is described as  *"subtly more delicate and sweet flavor than common cinnamon".   I have been reading that Ceylon cinnamon may have **health benefits; helping glucose levels and lowering cholesterol levels.  Lately, I love sprinkling some in coffee.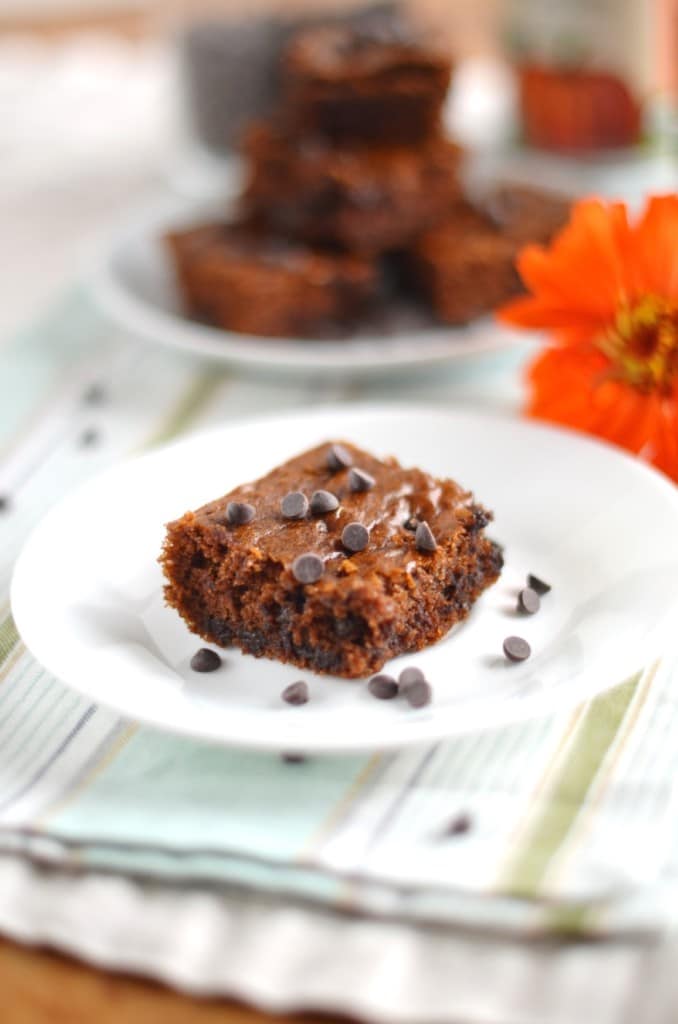 I recently discovered that pumpkin is considered a superfood with ***health benefits as well.  It is rich in fiber, beta carotine and can help with glucose levels.
When my basset hound, Dino has tummy troubles, which he seems to be prone to, I give him a scoop of pumpkin puree and it seems to help.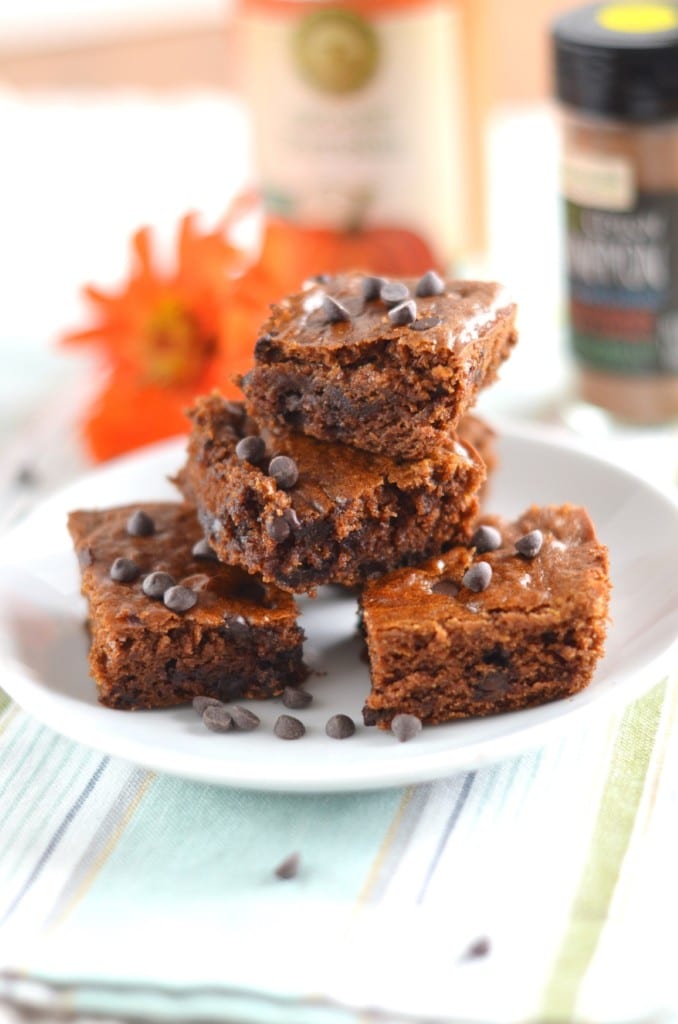 These Pumpkin Chocolate Chip Squares are delicious, slightly sweet with a subtle hint of pumpkin.  They have become a fast favorite of mine.  I usually have all the ingredients on hand so they can be whipped up anytime.  They will make a great pumpkin dessert at holidays, but are casual enough for every day occasions.
Have you tried  my Cinnamon Roasted Pumpkin Seeds?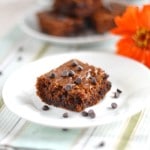 Pumpkin Chocolate Chip Squares
A recipe for a grain, gluten and dairy free pumpkin square you will want to make often!
Ingredients
3/4

cup

almond butter

1/2

cup

pumpkin puree

1

extra large egg

1

teaspoon

baking soda

1

teaspoon

pumpkin pie spice

1/2

teaspoon

cinnamon

1/8

cup

maple syrup

1/8

cup

coconut sugar

1/4

teaspoon

sea salt

1/4

teaspoon

gelatin

optional - I use Great Lakes Gelatin

1/4

cup

mini chocolate chips

plus 2 tablespoons additional for sprinkling on top before baking.
Instructions
Preheat oven to 350 degrees F.

Prepare a 8 x 8 pan by spraying with oil (I used a glass baking dish and coconut oil spray)

In medium size mixing bowl, whisk egg.

Add the rest of the ingredients and mix well with a spoon.

Pour batter into pan, sprinkle top with additional chocolate chips.

Bake for 18-20 minutes, until toothpick inserted in center comes out clean.

Enjoy!
*Source:  Whole Foods Market
**Source:  Ceylon Cinnamon Health Benefits
***Source:  Health Benefits Pumpkin
Easy to Pin It Strip: