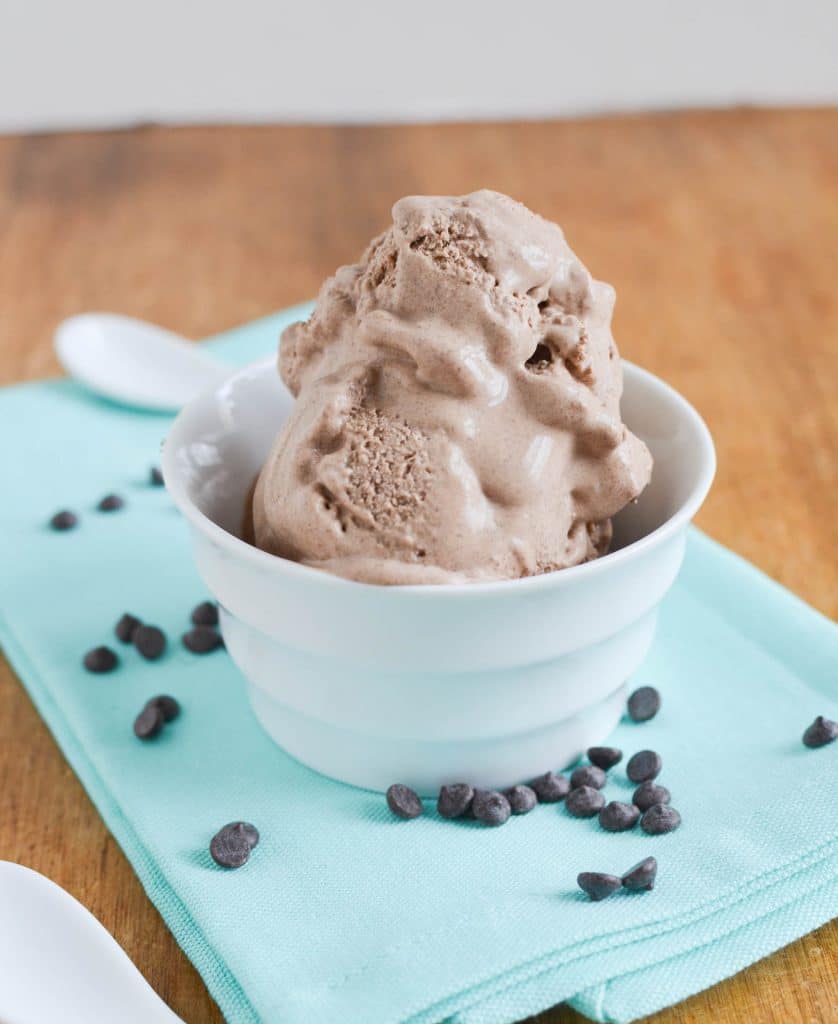 This is a rich, decadent, chocolate, coconut milk ice cream.  There is the story about how this ice cream came about and why I started making my own.  Back in the spring, I changed my diet and went gluten and dairy free.  These changes have brought with them some challenges, of course!  Yes, indeed!  But, always up for a challenge, I have done my best to tackle them.  Oh, how I love chocolate and ice cream. Luckily, I was able to find a few good coconut milk ice creams at the grocery store.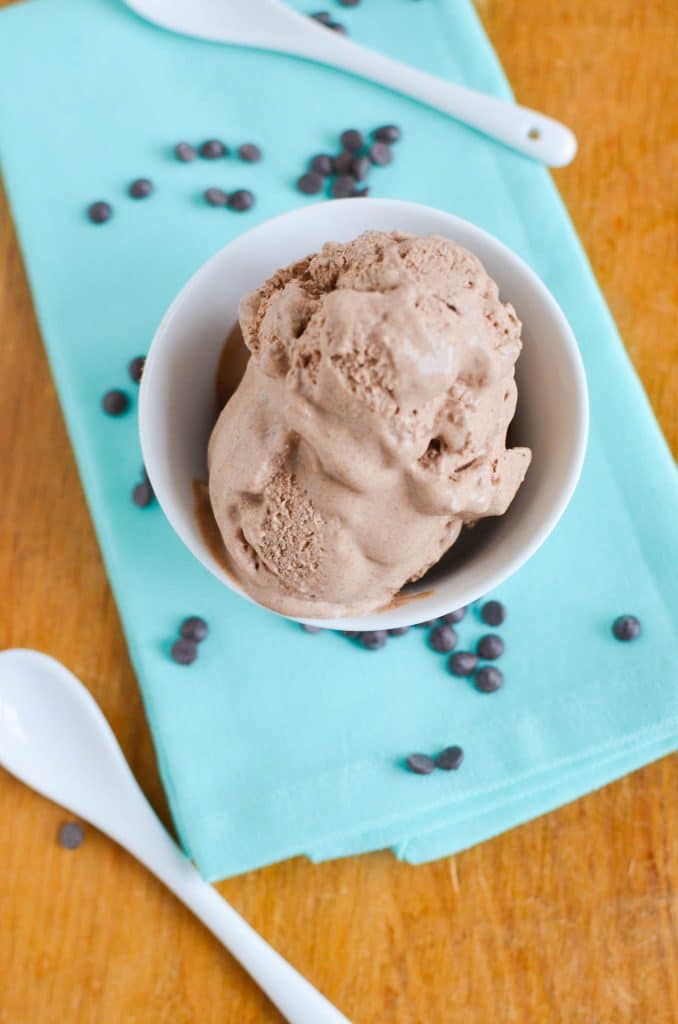 And although they were gluten and dairy free, there were some ingredients I did not really want in my new diet.  So, I did some research about making my own coconut milk ice cream, purchased an ice cream maker, which I love, and started experimenting making my own coconut milk ice creams.  As with most recipes, some were okay and some really great.  This chocolate coconut milk ice cream is my current favorite.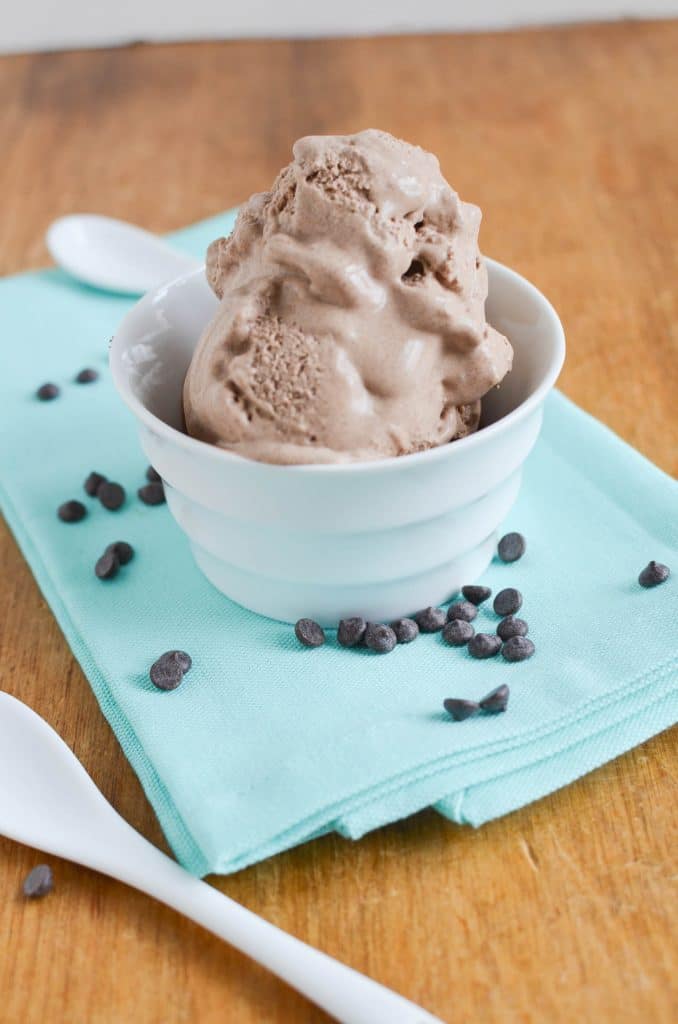 Now that I can make my own, I am not limited by the flavors offered by the store bought variety.  Having control over the ingredients is major.  For example, for this recipe, if you wanted, you could throw in some mini chocolate chips (which I sometimes do), or some chopped nuts.  Anything you wish.  The world is your oyster.  Okay, don't throw in oysters. 🙂
Oh, and making your own will save significant moolah $$.  The store bought coconut milk ice creams that I was purchasing were about $6.49 per pint.  Occasionally, this brand goes on sale to about $5.00 per pint.  A can of coconut milk (13.5 ounces) costs about $2.39 per can (and also goes on sale).  There are 16 ounces in a pint, so I am making about a pint in this recipe.  That's big savings!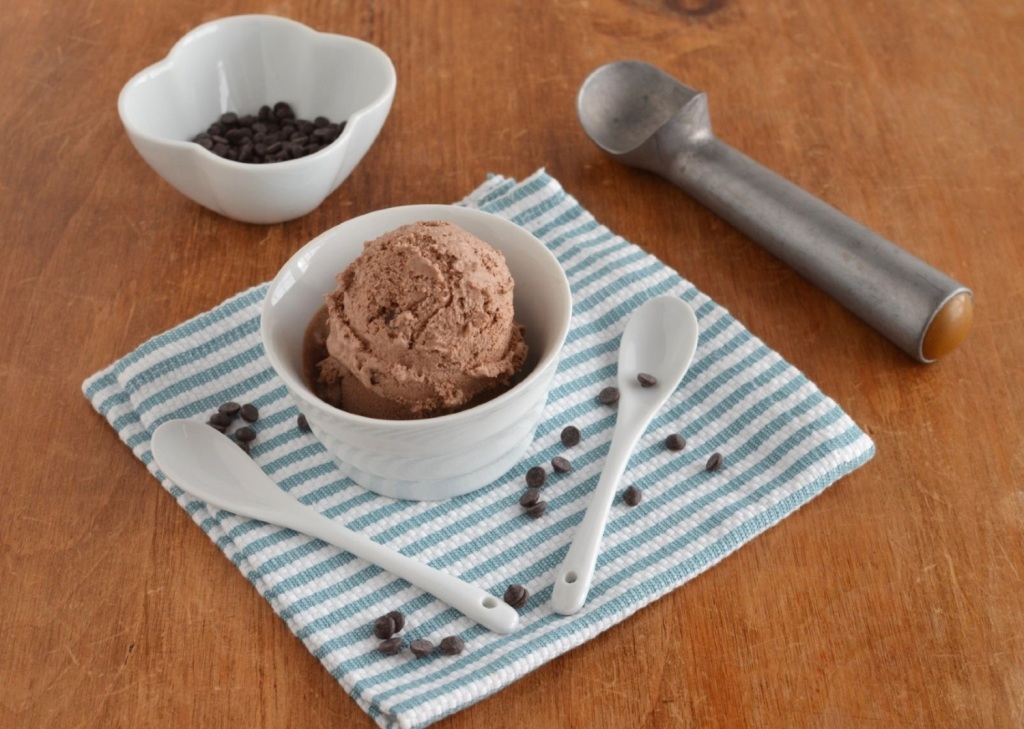 For a harder consistency, place coconut milk ice cream in the freezer a few hours.  Right out of the ice cream maker, it is more like soft serve, all creamy and delicious as well.
This photo below shows the consistency after freezing.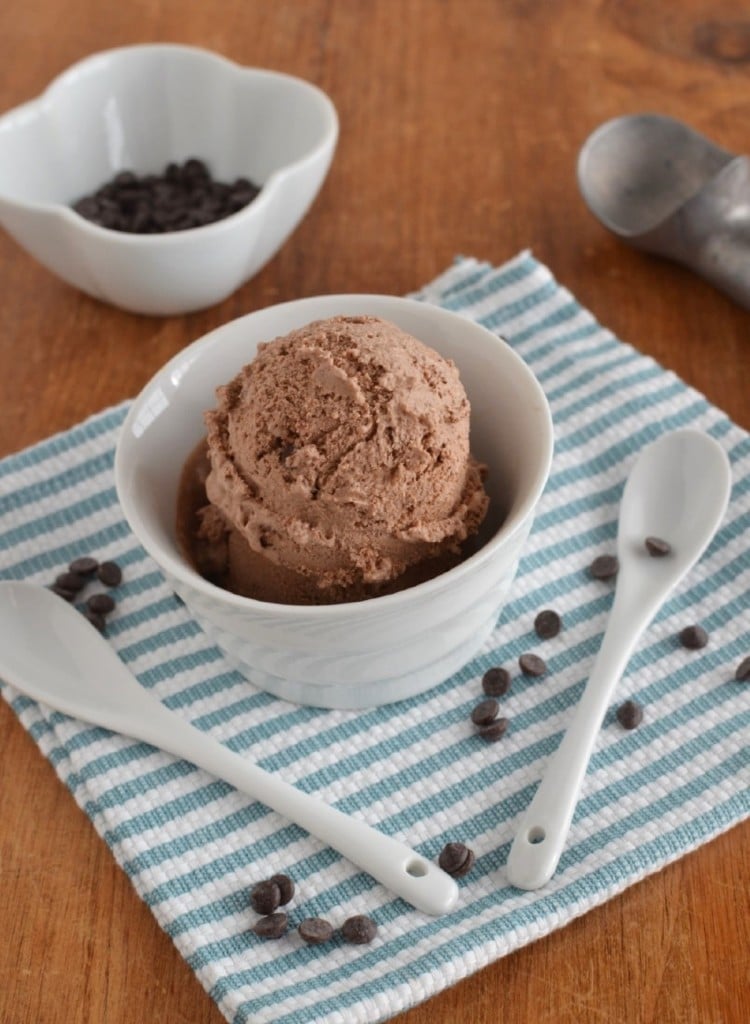 One important tip – you will want to take the coconut milk ice cream out of the freezer about 15 minutes prior to serving so it can soften up enough to scoop.
Enjoy!
Favorite products used to make this recipe: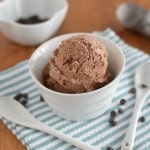 Chocolate Coconut Milk Ice Cream
This is a delicious rich chocolate tasting coconut milk ice cream.
Course:
coconut milk ice cream
Ingredients
1

can full fat coconut milk

1/2

cup

dark chocolate chips

I use Enjoy Life brand

1/4

teaspoon

vanilla extract

Optional - for chocolate chocolate chip ice cream

add 1/8 - 1/4 mini chocolate chips.
Instructions
Place chocolate chips in a small heat proof bowl. Set aside.

Place coconut milk in small pot over medium low heat. Heat this mixture until warm, but not boiling.

Pour heated coconut milk over chocolate chips, as chips melt, whisk to combine coconut milk and chocolate. May take several minutes to fully incorporate.

Cover chocolate mixture and place in the frig for several hours or overnight. You want this mixture to get really cold before putting in the ice cream maker.

Once cold, put chocolate mixture in ice cream maker and follow manufacturers directions.

Mine takes about 10-12 minutes in the ice cream maker to become rich and creamy. You can eat as is and it will be like soft serve. Or, for harder, scoopable ice cream, place mixture in the freezer (in a covered bowl) for a few hours.

One important tip - you will want to take the ice cream out of the freezer about 15 minutes prior to serving to soften up so you can scoop it.

Enjoy!