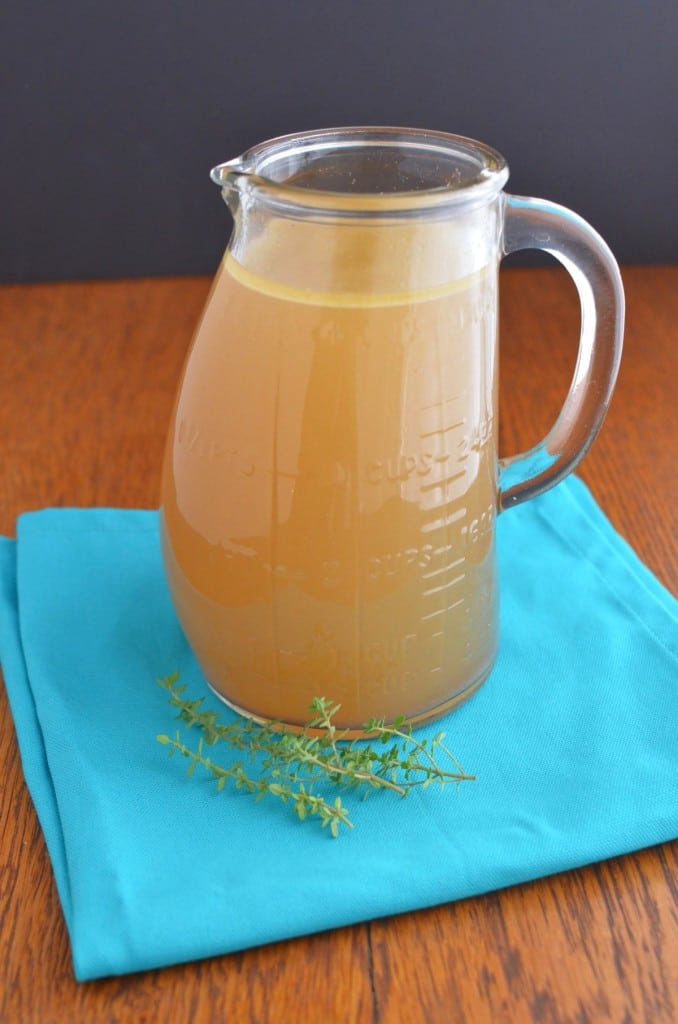 A great recipe for the upcoming soup season!  Here is my favorite recipe for chicken stock (bone broth).  I usually use this stock in a favorite chicken soup recipe, but it can be used for any recipe calling for chicken stock or broth.  If you have time, I think the best broth is homemade and it is really quite simple.  Feel free to experiment by adding a few extra carrots and celery, or perhaps other veggies.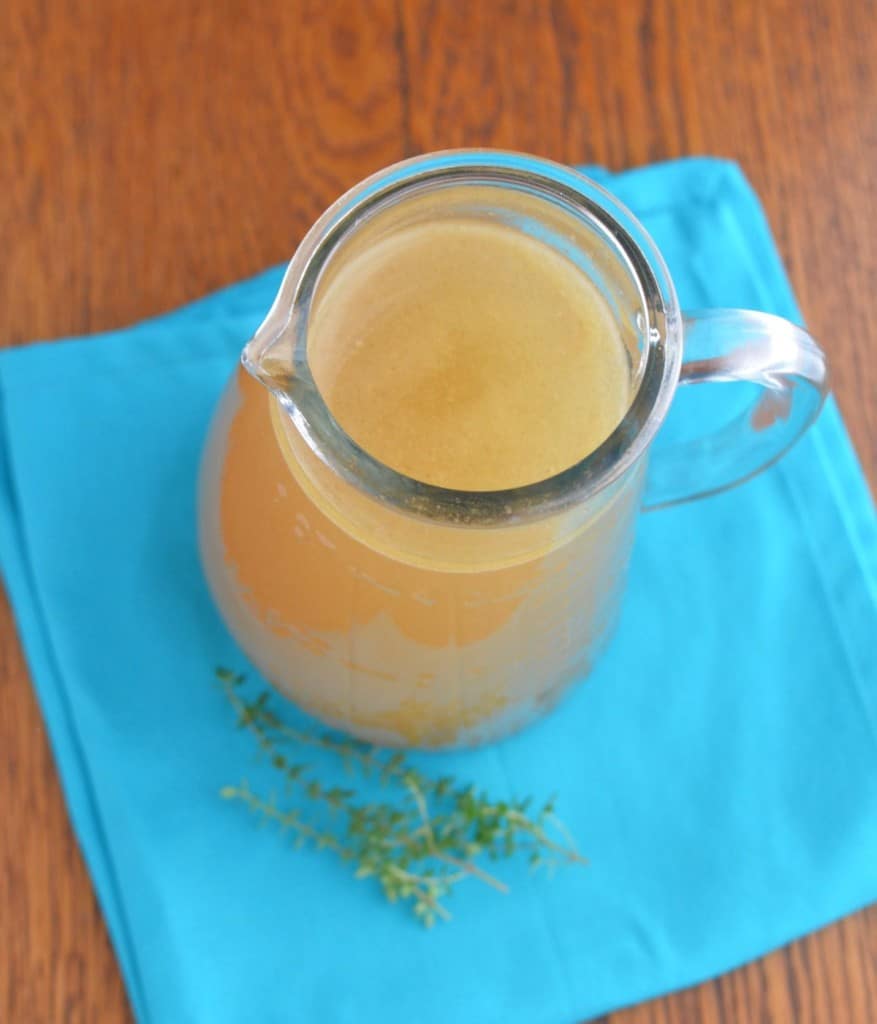 After roasting a chicken, I will gather up and save the bones.  Sometimes I put them in the freezer for a later date when I will make this chicken stock.  When making the stock (bone broth), I like to let it simmer all day, maybe 8 hours or more, which seems to deepen the flavor.  I have been reading a lot lately about chicken stock (bone broth) and simmering it for hours seems to intensify the healing properties of this delicious homemade bone broth as well.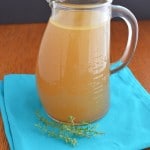 Organic Bone Broth-How To- The Best, Easy, Healing
Delicious chicken stock, broth to use in many recipes or have by itself. Can be frozen for later use.
Ingredients
Bones from one organic chicken

1

large onion roughly chopped

(can sub one leek or add a leek addition to onions)

2

celery stalks

(chopped)

2 -3

large carrots

(chopped)

2

leaves

bay

1

tablespoon

whole black peppercorns

splash apple cider vinegar

1/2

tablespoon

dried thyme or 1-2 tablespoons fresh thyme.
Instructions
In a large stock pot, place all ingredients and fill with water covering all ingredients by a few inches. I used 14 cups of water. Bring mixture to a boil and then simmer for at least 4 hours. I always try to simmer my stock for as many hours as possible, at least 8-10. The stock reduces to about 2/3 of the original. While the stock is simmering, skim off any foam the reaches the top of your stock.

When your stock is done, strain through a fine-mesh strainer or cheesecloth and let stock cool. Store in the frig, can be frozen, but best when used within a few months.

For low fodmap diet: Omit onion and/or leeks.
Enjoy!
Christine