Hi guys! It's pumpkin season and that means pumpkin food and drinks everywhere.  While making this Paleo Pumpkin Spice Latte Recipe recently, I realized something.  And, so, with this realization,  I set about to make some changes and update this post!  I show a snippet at the bottom of this post as to what I am referring to.  I hope you agree the "after" is an improvement over the "before".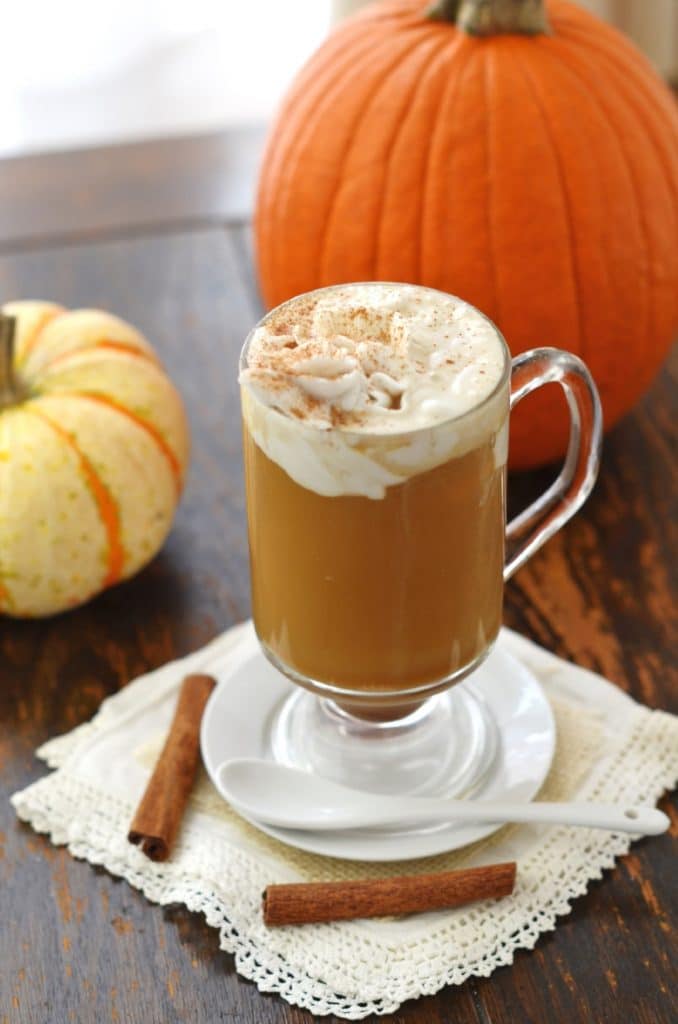 As I practice my food photography, over time, changes and improvements occur.  One of the greatest to me is that as a photographer, your vision sharpens and all the details become apparent.  Things like great props, proper lighting, etc…  The list goes on.  It is fun to learn and see progress.  I wrote a post about some of my favorite photography tips here.
Making Your Paleo Pumpkin Spice Latte Recipe –
Wow, I just love coffee drinks that look and taste decadent, but are actually made with healthy ingredients. No need to go to a coffee shop when you can make delicious recipes from the comfort of your home.  It's fun to go to coffee shops on occasion.  Sometimes it feels like a mini-getaway, a break, just to sit and people watch and gaze around.  And I just love the rich smell of coffee filling the air.  It's awesome, isn't it?  I just choose something that works with my diet and make this Paleo Pumpkin Spice Latte Recipe at home.
My favorite ingredients used in this recipe: organic pumpkin puree, organic coconut milk, pumpkin pie spice, maple syrup, ground cinnamon, vanilla extract.
Like flavored coffee drinks?  Try my recently posted Cinnamon Iced Coffee!
Have a wonderful week.
Enjoy and thanks for stopping by!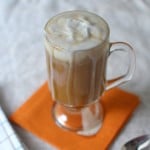 Pumpkin Spice Latte
A delightful coffee latte with a subtle pumpkin flavor!
Ingredients
1

cup

strongly brewed coffee

1

teaspoon

pumpkin puree

(I used from a can of pumpkin puree)

1/4

teaspoon

pumpkin pie spice

1/4

cup

almond milk

1

teaspoon

maple syrup

( can use another preferred sweetener)

1/4

teaspoon

vanilla extract

1

serving

coconut whipped cream for top

(optional)

sprinkling

ground cinnamon for top

(optional)
Instructions
Pour hot coffee into a large mug. Add pumpkin puree, pumpkin pie spice, almond milk, maple syrup, vanilla extract and whisk (or stir) together. Ready to enjoy or add coconut whipped cream for extra decadence!

Coconut Whipped Cream - take the "cream" from a can of organic coconut milk. Whip this cream in an electric mixer for about 2 minutes, trying to get out any lumps and create smooth texture. I add 2 tablespoons organic powdered sugar and 1/4 teaspoon vanilla extract and beat for another 2-3 minutes on high. You can sub sweetener of your choice - maple syrup works well.


Enjoy!
When looking at this post, I realized I could do a better job on the photos.   It is a really delicious beverage!   Here are the original photos from the post dated October, 2014. 🙂