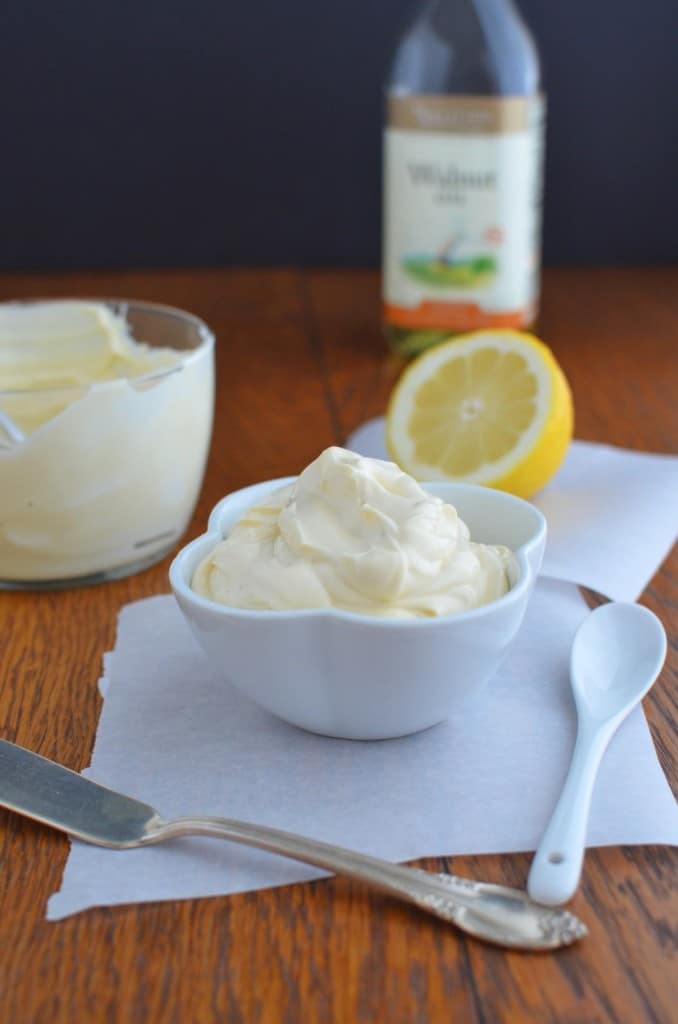 I must say homemade mayonnaise is much easier to make that I ever thought it would be.  And the taste, in my opinion, is so much better than store bought.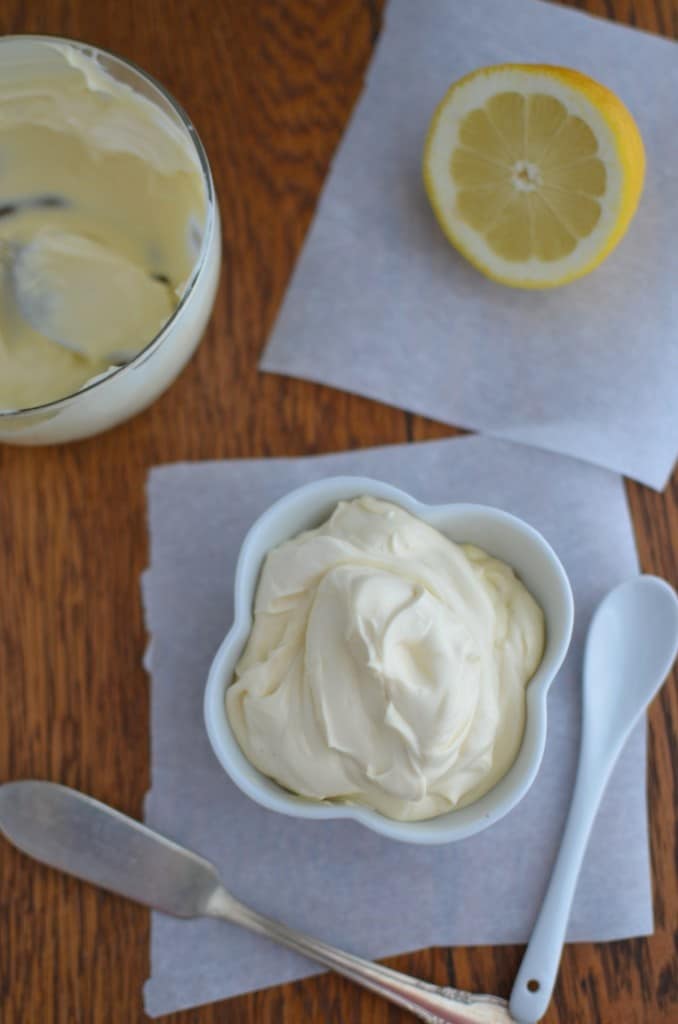 Here's the thing – I have been seeing a nutritionist since last spring.  The reason is that I just wanted to get healthier overall, look at my habits, see where there could be improvement.  It has been a great, worthwhile experience, and I wish I had done it sooner.  I learn something new during every appointment, which is about every two months or so.  My appointments are one hour which gives me plenty of time to ask questions, learn new information, tweak the current plan.  It was determined that the ingredients in store bought mayonnaise were not going to work, even the vegan mayos due to some food sensitivities I have.  So, it was about time anyway that I made it fresh!  Yes!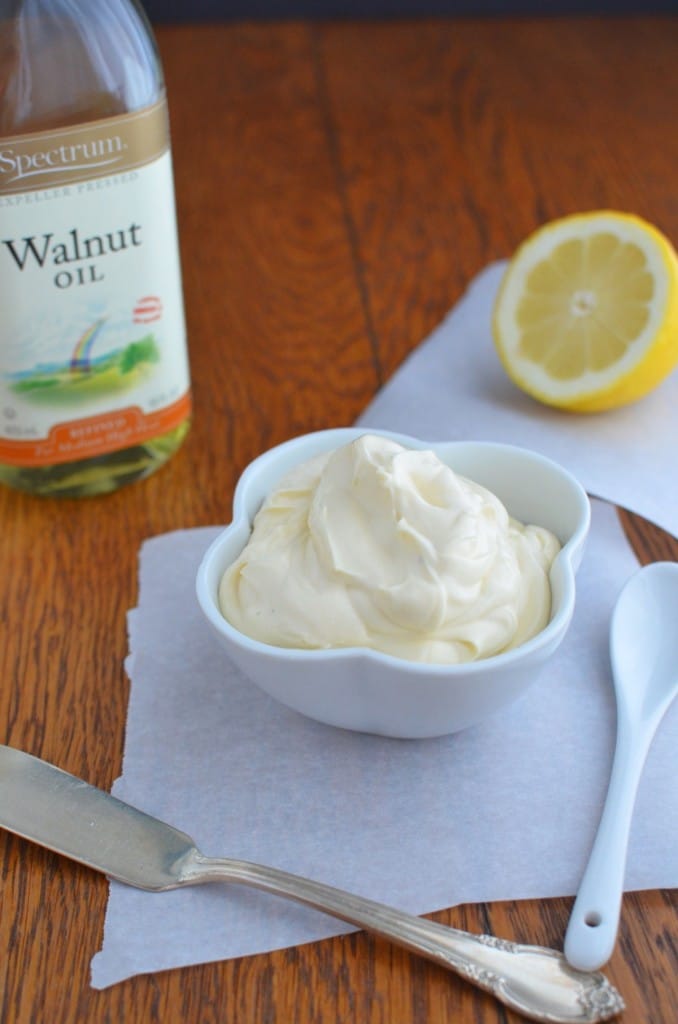 You see, some circumstances are blessings in disguise. I looooove mayonnaise and might not have sought out and made it fresh as soon as I have had I had other alternatives and options.  Now that I have made it fresh, it's what I want going forward.  How can I go back to store bought now that I have tasted this deliciousness?
What I love about homemade mayo:
1. The creaminess is absolutely decadent
2.  The taste is so fresh and delish.  I am not sure I have the words to describe.
3.  I can control the ingredients.
4.  It lasts about a week in the frig.
5.  I can make a half batch.  Did you ever have a jar mayo hanging in the frig for months.  I can just make a half batch and it gets used up quicker.
6.  Is easy and takes very little time to make.  I would say the blending part was about 5 minutes.
I want to say a big thank you to some sites that have featured recipes from 24 Carrot Kitchen recently – 

Blessed Beyond a Doubt – featured my trail mix recipe Monkey Munch
Vegan Family Recipes – featured My Favorite Almond Butter
Skinnymom – featured Monkey Munch
Thanks guys!!
Also, please note:  I believe I have my email subscription working properly now that I moved to MailChimp.  Thank you for your patience and all the recent sign ups!  I believe MailChimp will work out fine.  Does anyone use this?  Oh my, I laugh every time I hit "send" and see the monkey arm with sweat drops dangling over the red push button.  Then the monkey hand high fives you when you hit send.  I would imagine MailChimp is a fun place to work with all those creative minds!
Homemade Mayonnaise
Delicious homemade mayonnaise made fresh.
Course:
Condiment, Spread
Ingredients
2

large egg yolks

1

teaspoon

dijon mustard

1/2

lemon

juiced

1

cup

Walnut oil

salt and pepper to taste
Instructions
Place the egg yolks, mustard, lemon juice in a blender or food processor and combine. I used an immersion hand stick blender. Next, slowly add the oil (very slowly, just drops at a time) and blend with the egg mixture. You will see the mixture start to emulsify (it's like magic, very cool). Do not be temped to start adding the oil faster, stay at drops until all incorporated. Add salt to taste (pepper if you choose).

Store in air tight container in frig. Should last about one week. I estimate it made about 1 1/4 cups.
Nutrition Facts
Homemade Mayonnaise
Amount Per Serving
Calories 327
Calories from Fat 279
% Daily Value*
Total Fat 31g 48%
Cholesterol 390mg 130%
Sodium 75mg 3%
Potassium 113mg 3%
Total Carbohydrates 6g 2%
Protein 6g 12%
* Percent Daily Values are based on a 2000 calorie diet.
Have you every made homemade mayonnaise?  Did you like it?
Have a great day,
Christine