For an easy, paleo, turkey breakast sausage, look no further.  Quick prep, cooking time and there are freezer options!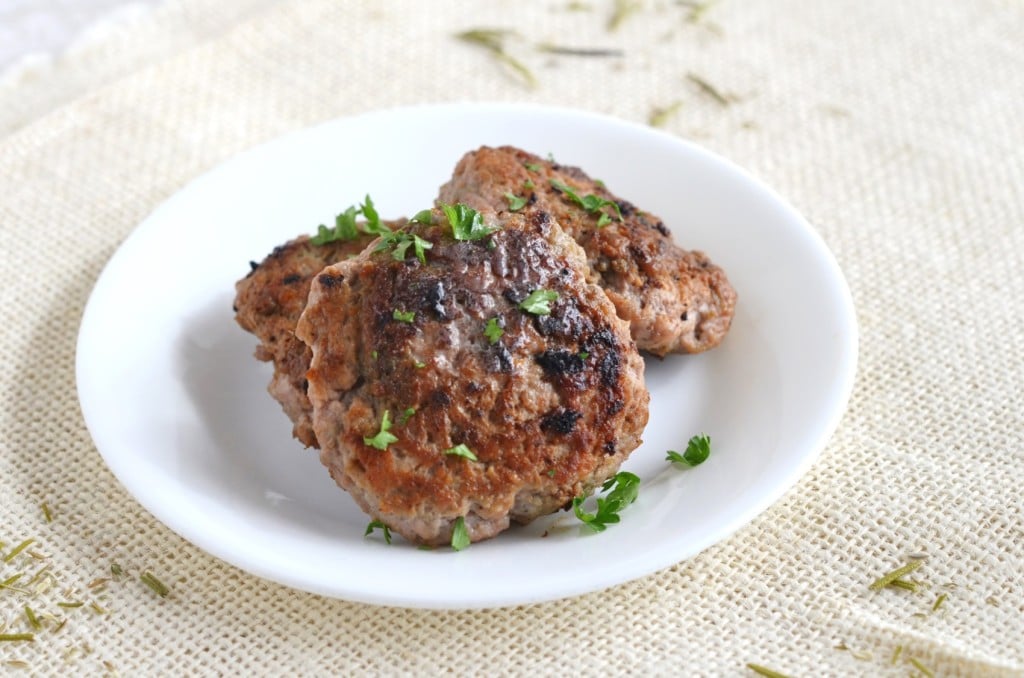 This has become my go-to breakfast sausage.  I can make a batch and freeze some so I always have them on hand.  There is no need to buy store bought sausages now that I am making my own where I can control the ingredients.  These are grain, gluten and dairy free!
Don't you love sausages that are versatile? If I am short on time around dinner, I will take a few out of the freezer and cook with sauteed vegetables, or I might chop up a sausage or two and add to tomato sauce and pour over spaghetti squash.  Easy, fast, but nutritious.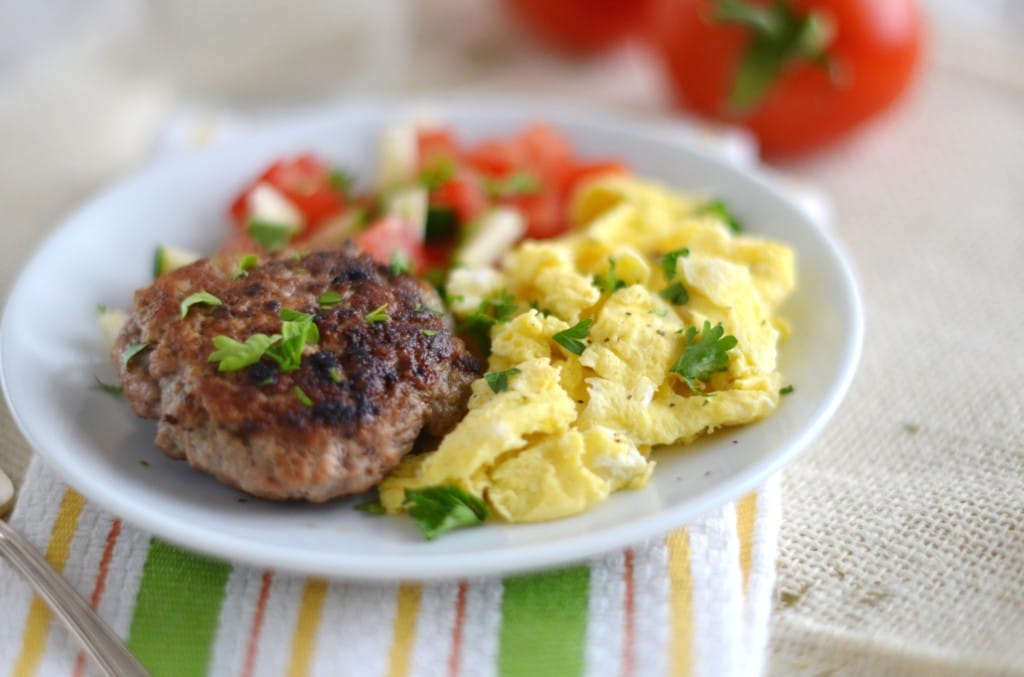 I always get the dark ground turkey meat, which at my grocery store is dark thigh meat.  This is the same meat that I use for Paleo Slow Cooker Turkey Chili, Turkey Meatloaf and Turkey Meatballs.
I have tried various methods for forming the sausage patties.  Since the mixture tends to be sticky, it is hard to use "cookie cutter" type round shapes.  I have found the easiest way is to use a measuring cup, (choose what size you want) and then form patties with your hands.  You could spray the measuring cup with oil prior to help prevent sticking, or you could just form patties with your hands trying to keep them all about the same size to keep cooking time even.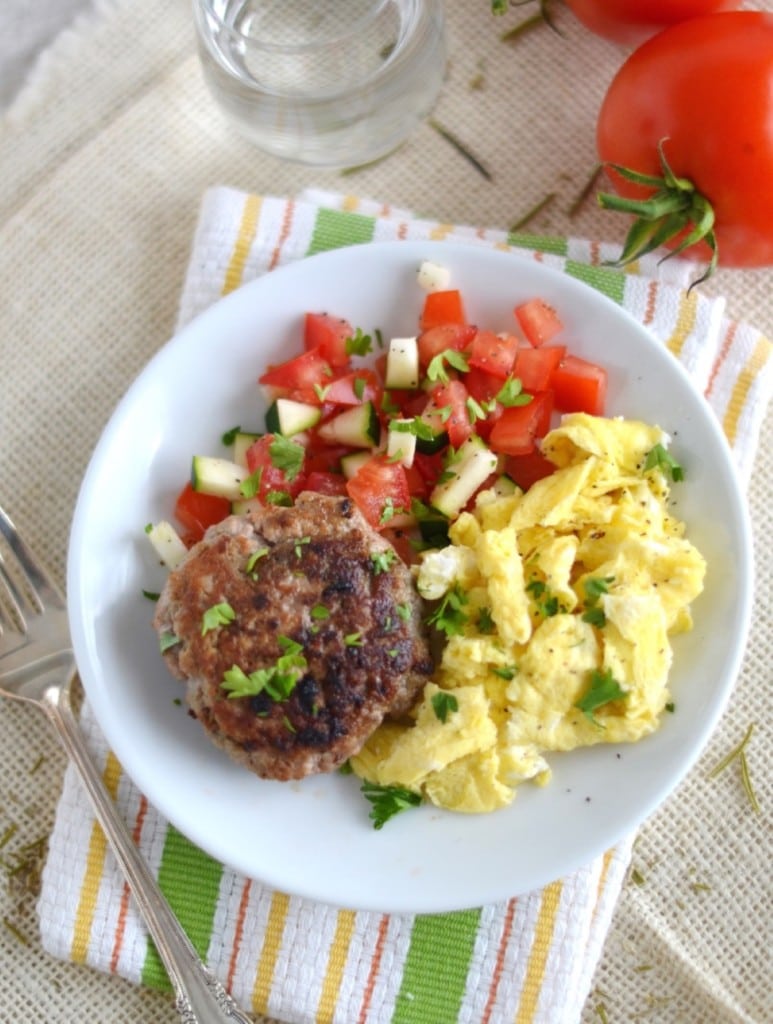 Enjoy!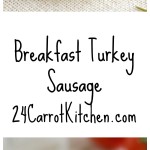 Breakfast Turkey Sausage
A delicious, easy, paleo breakfast sausage. Make a double batch and freeze!
Ingredients
pound

One ground turkey

I like using dark ground thigh meat

1

teaspoon

dried sage

1

teaspoon

dried rosemary

1

tablespoon

maple syrup

1/2

teaspoon

sea salt

1/4

teaspoon

ground black pepper

tablespoon

One olive oil - for skillet
Instructions
Place the olive oil in a skillet and heat on medium low.

Place all remaining ingredients in a medium sized bowl and mix together.

Form round patties with your hands. I usually make between 8-12 depending on size.

Place patties in the skillet and cook and brown on both sides, usually 6-8 minutes per side.

Transfer patties to a plate lined with a paper towel to drain extra grease.

Enjoy!
Easy to Pin It Strip: