These gift ideas for cooks list came about during my recent hunt for a fun, yet reasonably priced gift for someone that likes to cook.
Tips For Choosing Gifts For Cooking Enthusiasts:
In conversation, determine if they need any cooking supplies or items.
Pick a gift based upon their favorite foods. (e.g. do they love to bake or prepare casseroles?)
Check reviews on any potential gifts for best functionality and quality.

I started using a cast iron skillet only a few years ago.  It is my go-to pan for certain recipes and I love the consistent results!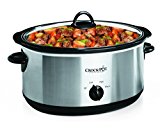 A favorite must-have kitchen item!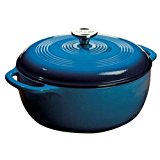 Lodge Enameled Dutch Oven 6 quart.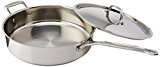 Cuisinart Chef's Classic 5 1/2 quart saute pan.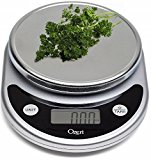 Very handy to have in a well-equipped kitchen.

Once I started using a microplane, I wondered how I ever did without it.  Great for lemon zest, nutmeg.

So handy to have for grinding up the fresh herbs and spices!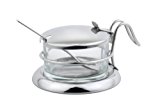 A salt server makes a wonderful gift!

Oven Guard Pie Drip Pan – place under pie plate to keep oven clean!

Safety Grater – grate potatoes, carrots or your favorite veggies without scraping your knuckles!

Lilypad Silicone Bowl Covers – Great alternative to saran wrap.

Glass Syrup and Honey Dispenser.
 
A wood cutting board.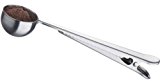 Coffee Scoop with clip!
 
Stainless Steel Tea Kettle.

Krups Electric Spice and Coffee Grinder.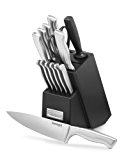 Cuisinart 15 piece Stainless Block Set.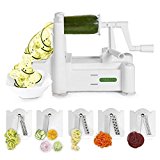 Spiralizer!
Gifts For Cooks Who Have Everything:

Whipping up almond milk into a super foamy froth takes only a few minutes!  Also makes a great stocking stuffer!

Several years ago, on a whim, I purchased a rechargeable wine opener.  So handy and much easier to open the wine.  Great for those with pain, joint or hand issues.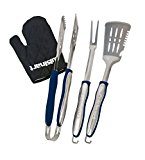 Great quality grill utensils are always appreciated.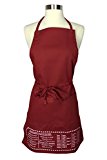 There is no such thing as too many aprons.  The bonus on this is the "cheat sheet" measurement conversions printed at the bottom of the apron!
Funny Gifts For Chefs: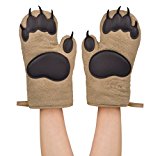 How fun are these!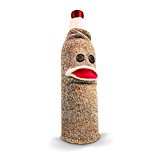 Monkey Wine Bottle Cover

Spatulas for the stocking!
*This post contains Amazon affiliate links.