This recipe is a favorite, delicious, super easy paleo recipe that is perfect for your holiday table.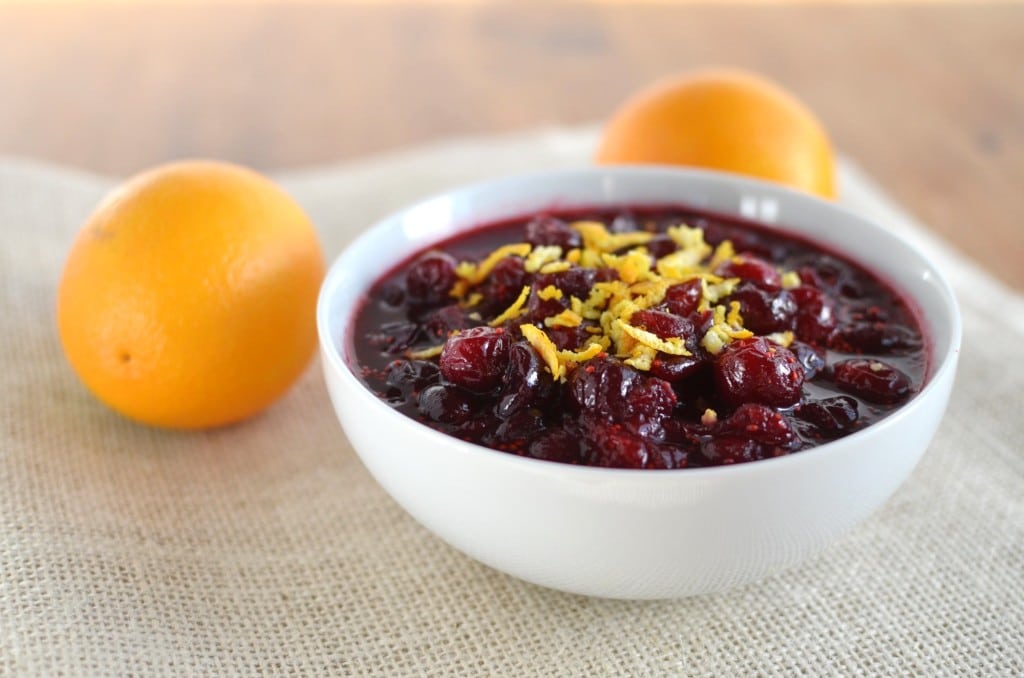 Cranberry Orange Sauce – this is what will be on my table this Thanksgiving and I am so happy to share it with you.  It has a little zing from the ginger, is sweetened with maple syrup, and yet not too sweet.  I used frozen cranberries, but fresh would work as well.  Another thing I love about this sauce is that it can be made ahead of time, frozen, and then thawed in time for dinner.  If using this method, I would probably take it out of the freezer the day before you will be serving.
My family and I will be celebrating Thanksgiving in New England like we usually do.  No major traveling for us.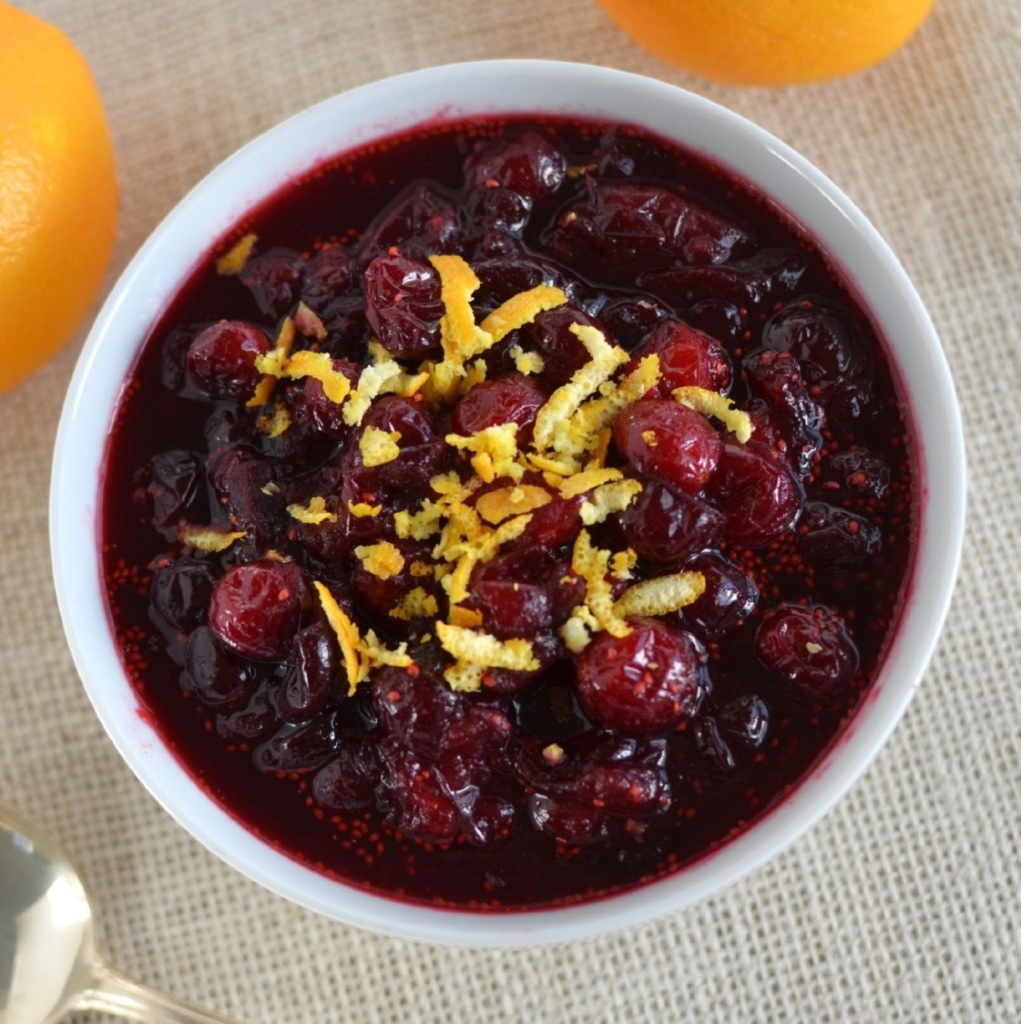 I cannot imagine Thanksgiving without cranberry sauce.  It is just part of tradition and something I look forward to.  I remember having jellied cranberry sauce at Thanksgiving.  I was not a big fan of the jellied version and usually ate very little.  However, this version is so different and tasty, I now love cranberry sauce!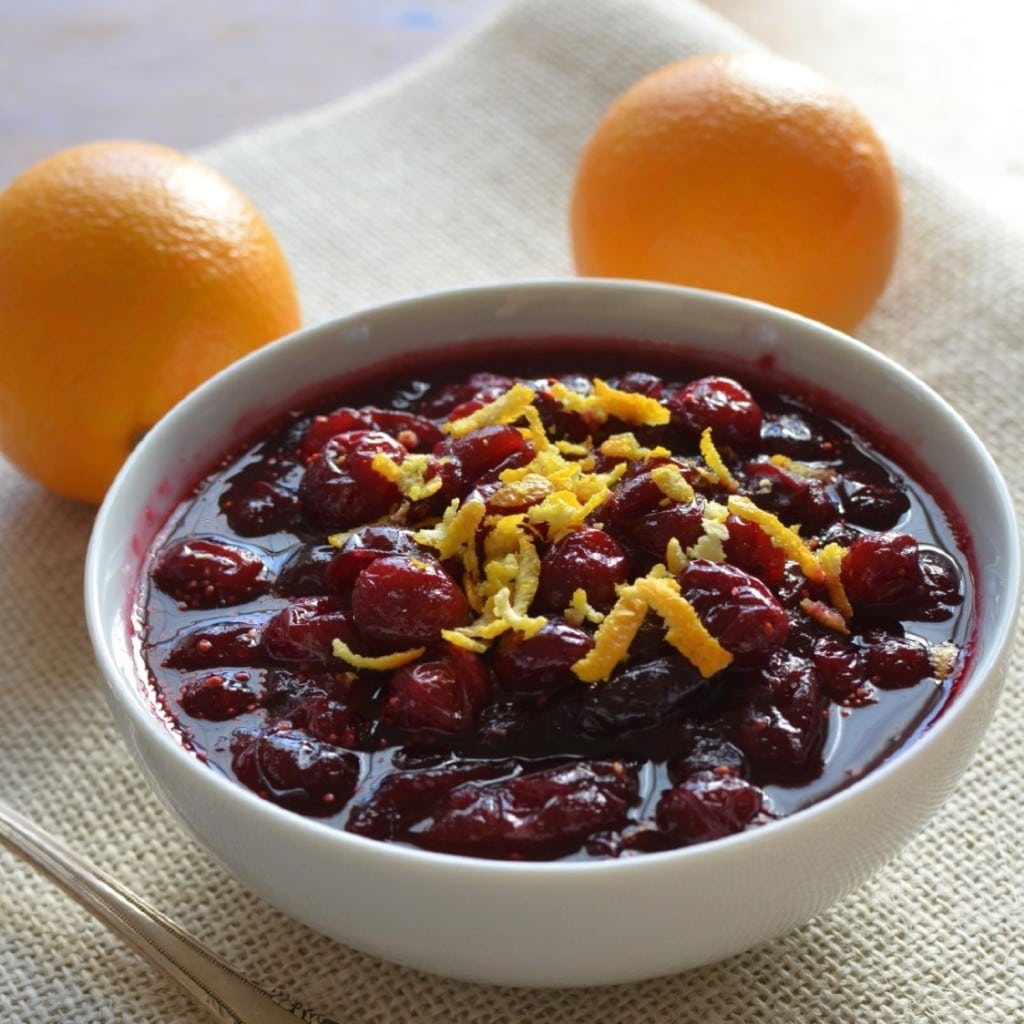 There is some orange juice and orange zest in this recipe and I really think it adds a lot to the overall flavor.  The first time I tried this type of cranberry orange sauce was at Whole Foods in their takeaway department.  I really liked it, and when I made it myself, I realized how easy it was.
I would say this recipe would serve about 4-5 people, so if you have a larger group, you may want to double, triple, etc… this recipe.  In my opinion, it is better to have too much than not enough.  Plus, we all know how we all love leftovers.  What if there were no leftovers?  No way, bring on the leftovers!
In this season of thankfulness, I realize I have so much to be thankful for, including the awesome readers of my blog.  Yes, that is you!  As always, thank you for stopping by.
Wishing you a wonderful Thanksgiving and holiday season!
Enjoy!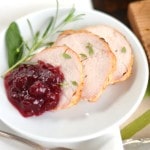 Cranberry Orange Sauce
This is a delicious and easy cranberry sauce that gets a little kick from fresh orange juice and ginger.
Ingredients
12

ounces

of cranberries

fresh or frozen

1/3

cup

maple syrup

1/3 -1/2 cup depending on how sweet you like it

1

tablespoon

fresh ginger

minced

juice of one medium sized orange

zest of one orange

1/2

teaspoon

salt
Instructions
Place all ingredients in a pot on your stove over medium heat. Bring to a boil and then reduce to medium low heat for about 10 minutes until cranberries have popped. Store in the frig.
Nutrition Facts
Cranberry Orange Sauce
Amount Per Serving
Calories 226
% Daily Value*
Sodium 590mg 25%
Potassium 265mg 8%
Total Carbohydrates 57g 19%
* Percent Daily Values are based on a 2000 calorie diet.
Easy Pin It Strip: