A nutritious, paleo, vegan, Chocolate Chia Pudding that has healthy omega 3 fatty acids?  Yes and it is equally good as breakfast or dessert!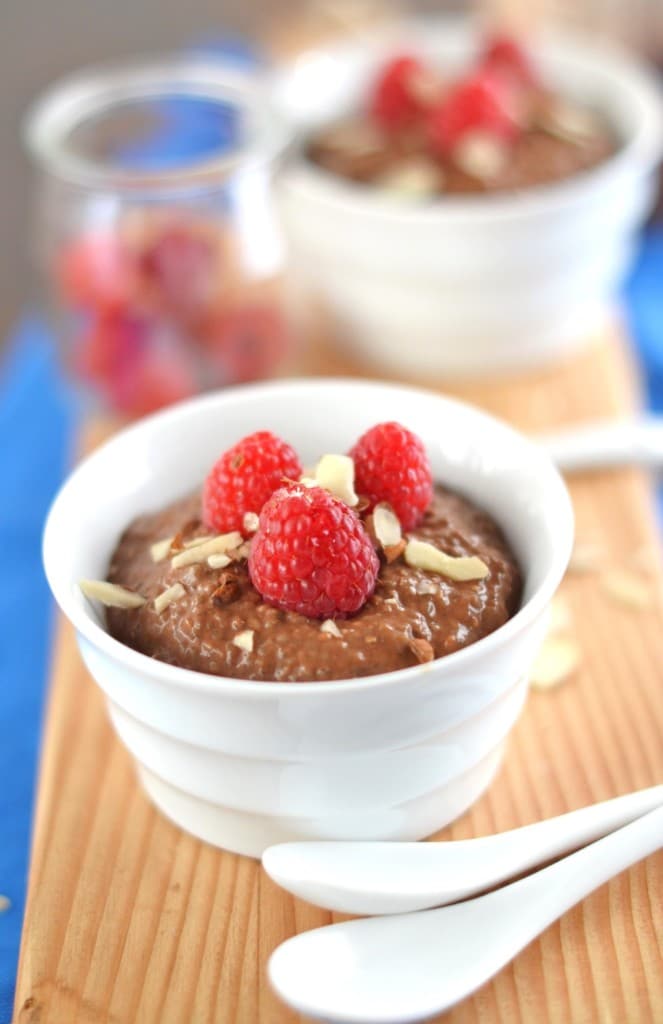 Ever since I discovered chia seed puddings, I have been experimenting with flavors and recipes.  Of course, chocolate was at the top of the list to try and perfect.
This Chocolate Chia Seed Pudding has great, intense chocolate flavor and is subtly sweet.  I only need to add one tablespoon of maple syrup, but you can adjust according to your preferences.  Sometimes I might add a drizzle of maple syrup while serving if I want it a little sweeter.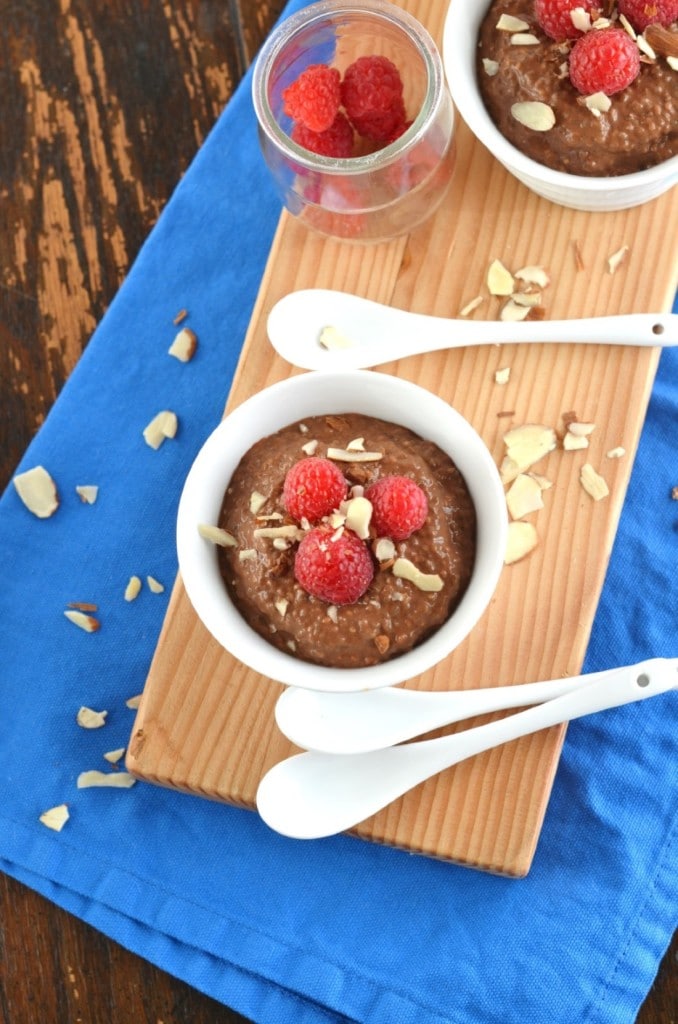 Garnishes work well with this pudding.  Berries, chopped nuts, chopped coconut and grated chocolate would all be awesome toppings.  Once made, it lasts a few days in the refrigerator.
I also love the Pumpkin Pie Chia Pudding, which is great any time of year!
Let me know how you like it if you try it!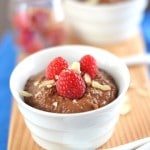 The BEST Chocolate Chia Pudding
This Chocolate Chia Pudding is made with healthy chia seeds that contain omega 3 fatty acids. It is delicious and nutritious as a breakfast, dessert or snack.
Course:
Breakfast, Dessert, Snack
Cuisine:
American, Breakfast, Dessert
Ingredients
1

cups

and 1/2 unsweetened almond milk

or milk of choice

3

tablespoons

raw organic cacao powder

1

tablespoon

maple syrup

1/3

cup

organic chia seeds

1/2

teaspoon

vanilla

Pinch

sea salt
Instructions
Place all ingredients in a blender (best to add chia seeds last).

Blend away for several minutes until pudding is well combined.

Pour pudding into a glass jar with a lid and refrigerate for several hours or overnight.

Notes: The pudding thickens over time in the refrigerator. When serving, add berries, chopped nuts or other favorite garnishes (coconut whipped cream). Adding the chia seeds last works best because chia seeds tend to "stick" to the sides of the blender otherwise.

When making this pudding, I add one tablespoon of maple syrup. My theory is that you can always add a little to your serving if you desire; but, like salt, you can't take away if too much is added. Most times, it is sweet enough for me as is. So, taste and add to your preferences.
Nutrition Facts
The BEST Chocolate Chia Pudding
Amount Per Serving
Calories 202
* Percent Daily Values are based on a 2000 calorie diet.
Easy to Pin It Strip: