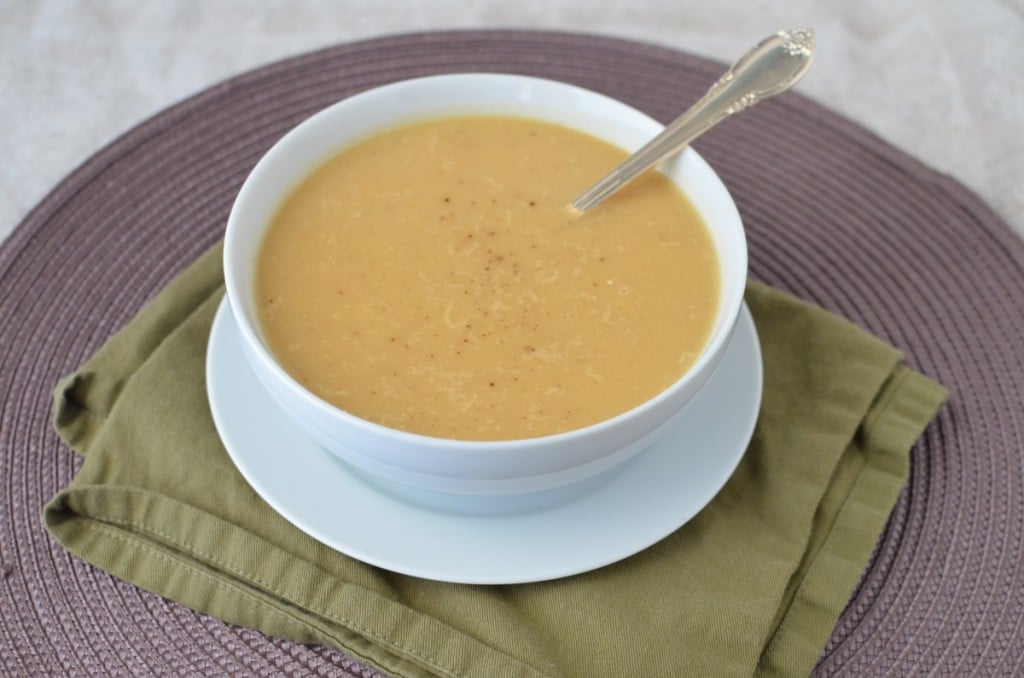 Here is another delicious and easy recipe to add to my soups!  I have made this several times in the past few weeks and it has been a life saver.  It seems this December in particular, our schedules have been full with activities, shopping, and everything else.
With only six ingredients and everything cooking in one pot, it is so easy.  Although I love it piping hot during the cold snowy weather, it would be perfect year round.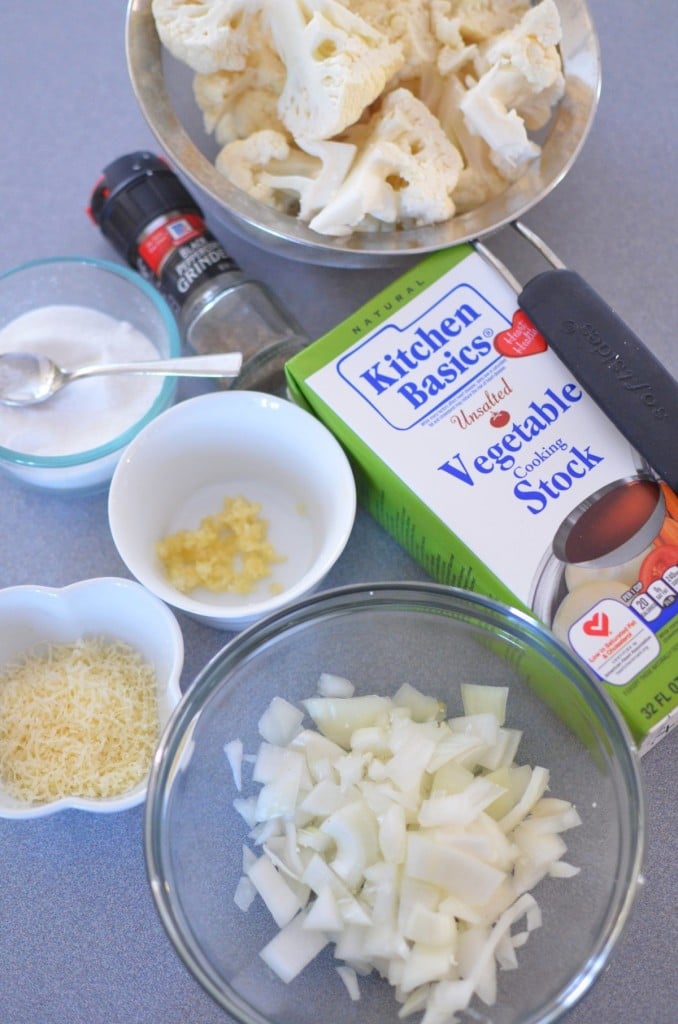 Here are the ingredients.  I usually have the onions prepared ahead by having chopped onions in baggies in the freezer.  I will need to replenish my supply because it does save time.  Here I used one quarter of a huge vidalia onion.  One thing to note if you use the onion storage freezer tip – I have a bottom freezer and my fridge (and freezer) smells like "onion" for a day or two after I put the chopped onions in the freezer.  Then it goes away and all is well.  It does not affect the food in the freezer or frig though.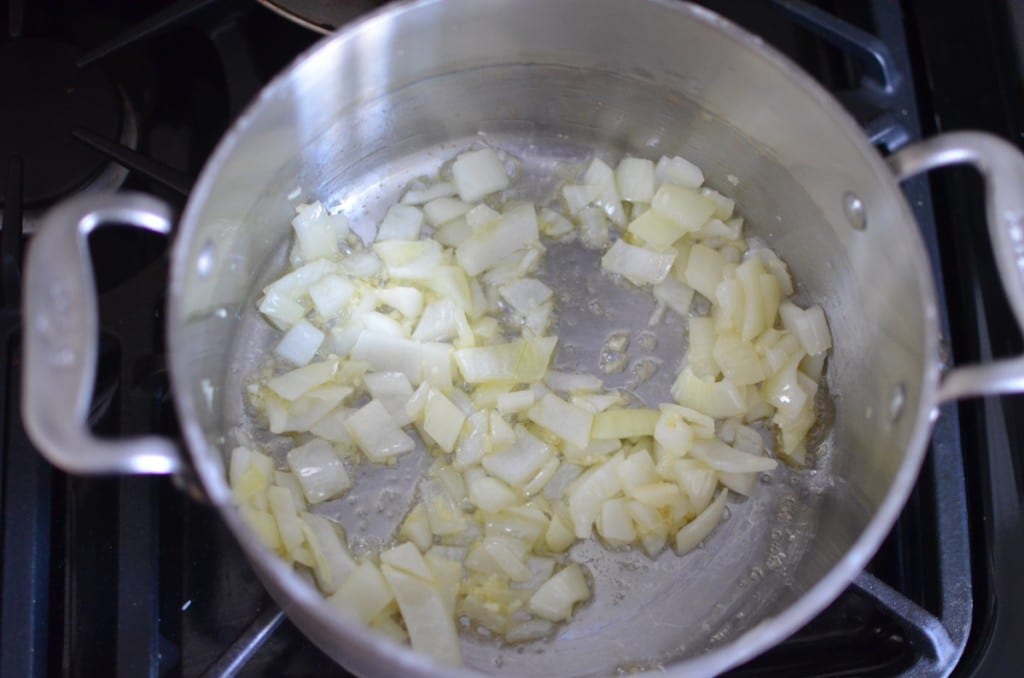 The first step – add the EVOO and chopped onions to your pot.  I used a smaller pot because I will be using my immersion blender and it makes it easier.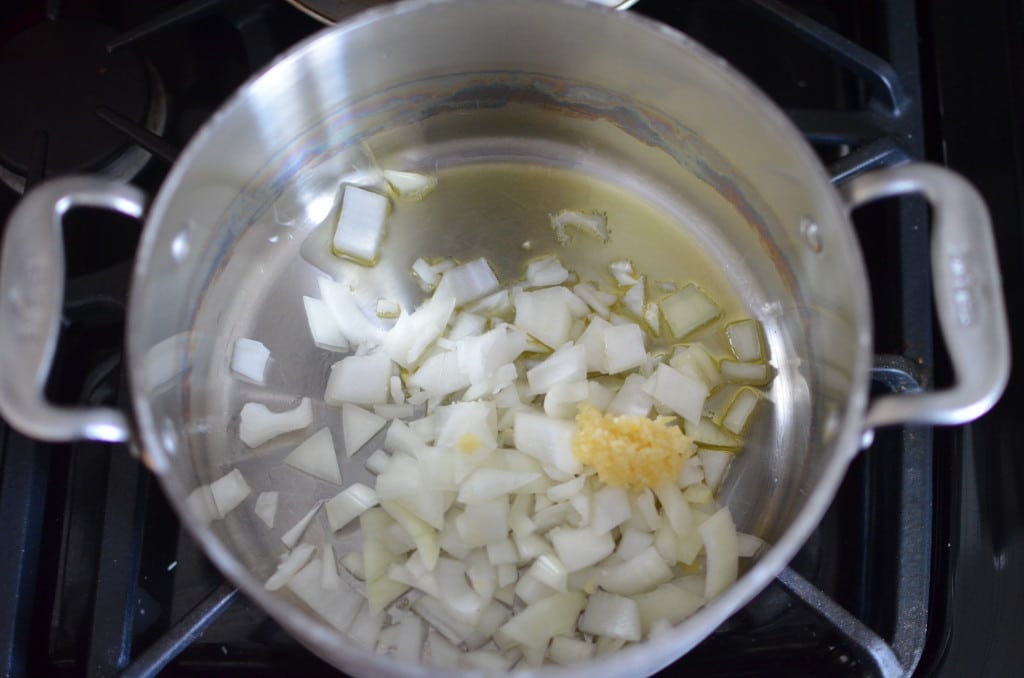 After a few minutes, add the minced garlic and saute for a few minutes.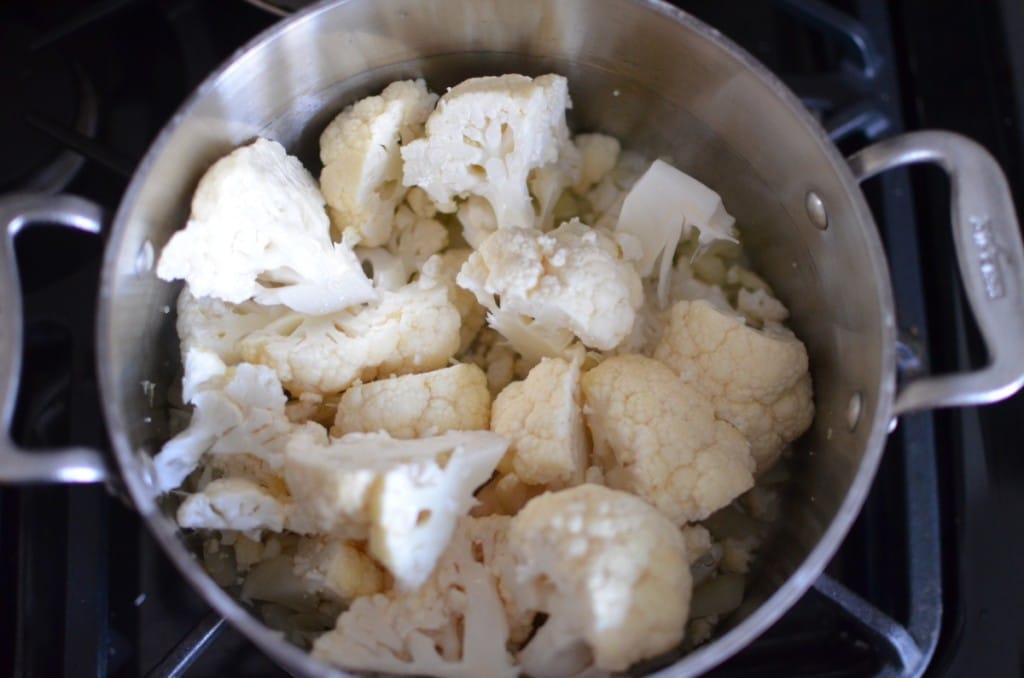 Then add the chopped cauliflower.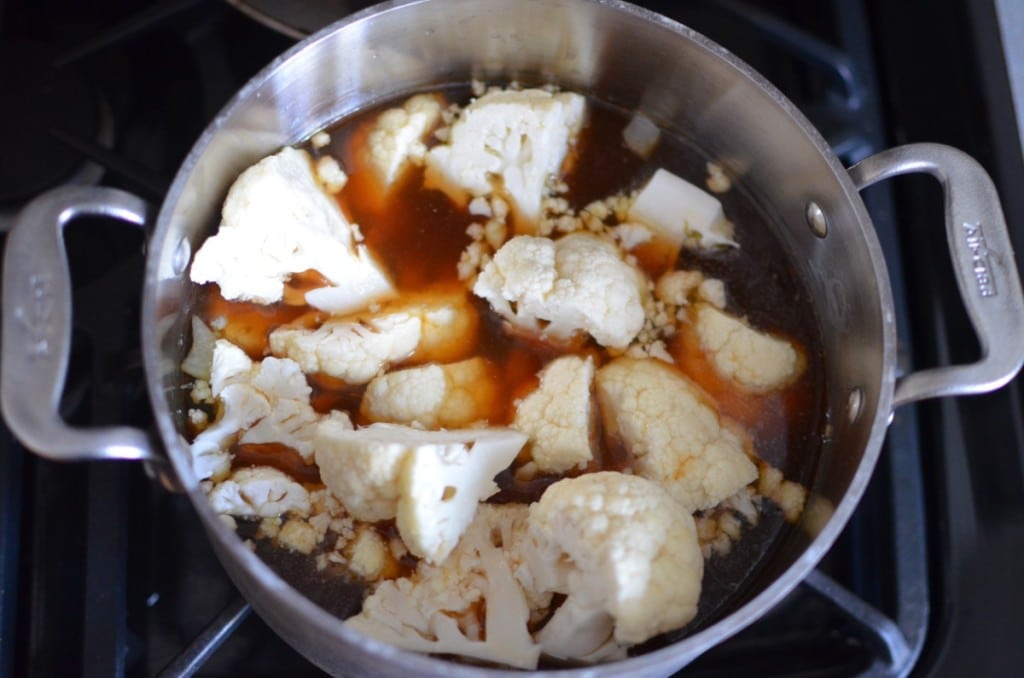 and the vegetable stock (four cups).  Alternatives:  you could use half vegetable stock and water or you could use chicken stock (preferable Bone Broth). The color of the soup deepens depending on the stock you use.  Either way – delicious!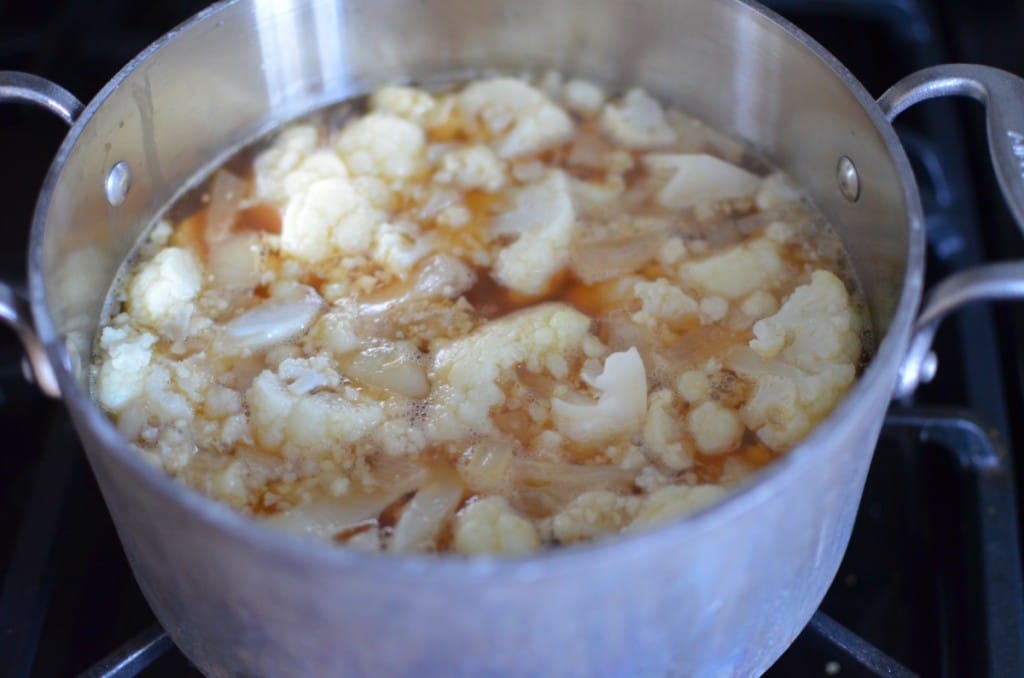 Cook until cauliflower is soft about 15 minutes.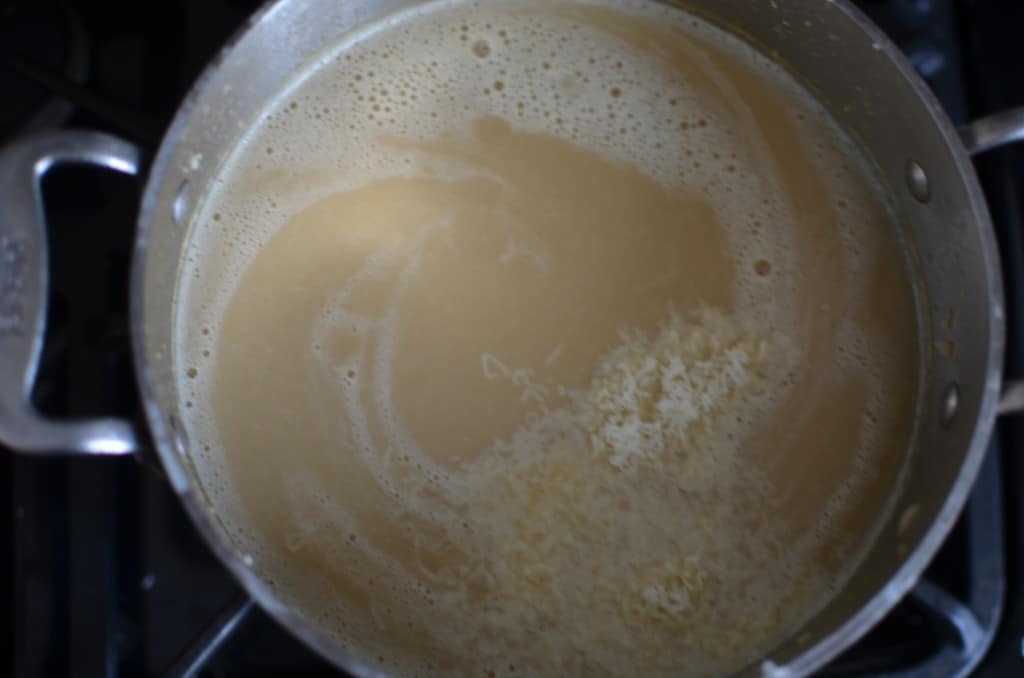 Turn off the heat.  Then I use the immersion blender to blend into a smooth consistency.  I don't mind a few cauliflower pieces here and there though. Once blended, add the parmesan cheese.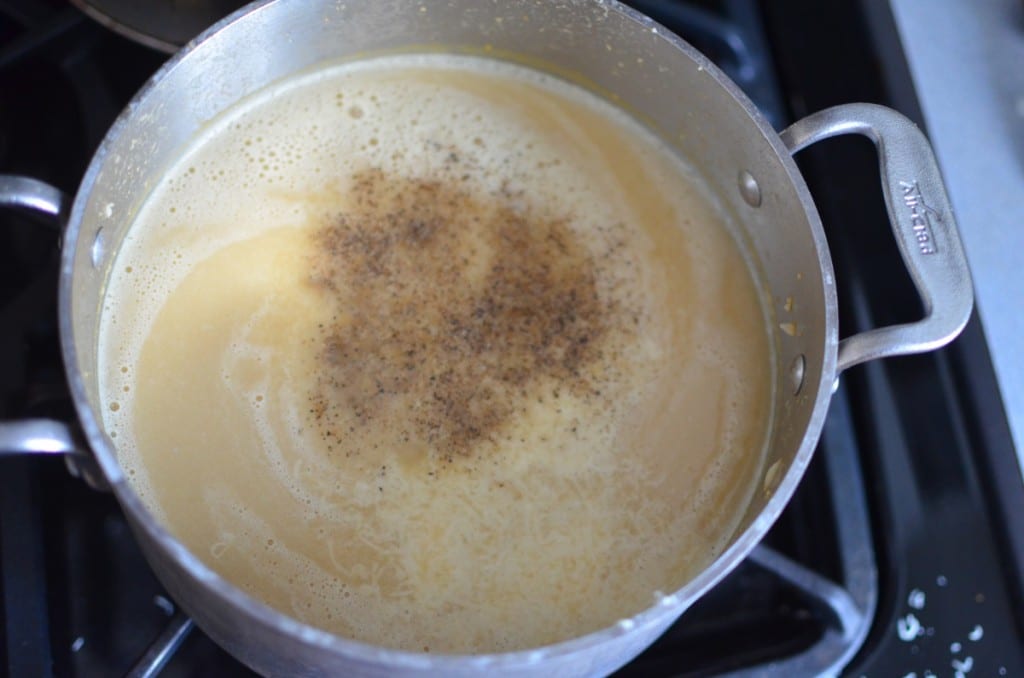 Add salt and pepper to taste.  I start by adding 1/4 teaspoon of salt and pepper.  For this batch, I ended up adding 1/2 teaspoon of salt and 1/4 teaspoon of pepper.  You can adjust to your tastes.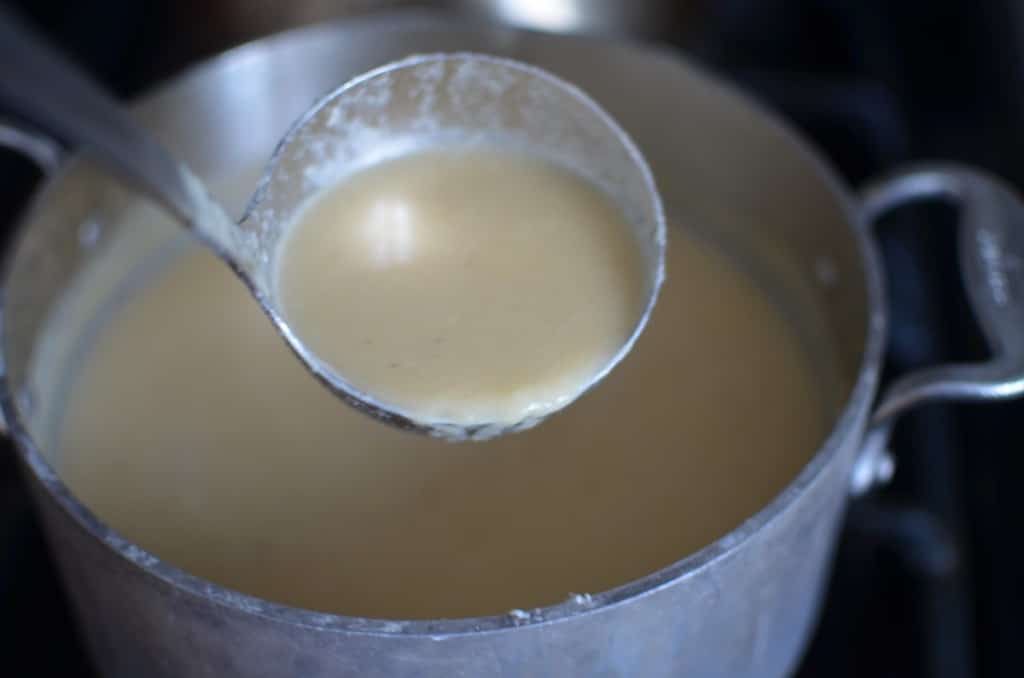 Enjoy this soup nice and hot!  It heats up nicely the next day also.  Here's a revelation – Ben likes this too and had many bowls of this soup. That's the Ben who claims he doesn't like cauliflower very much.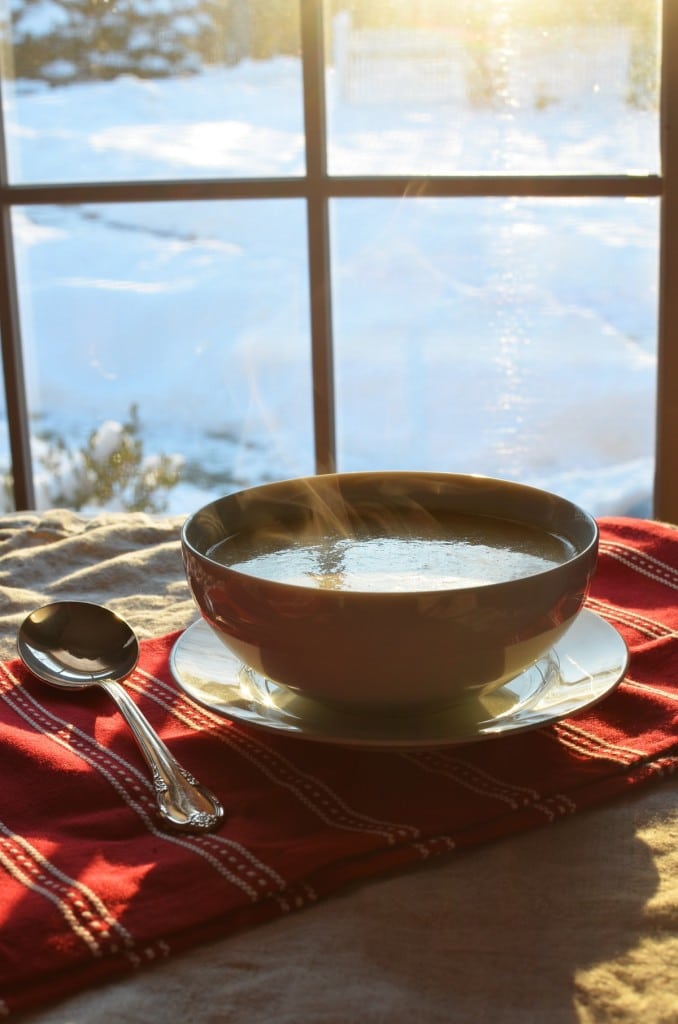 This is the table that I usually take my food photos because it gets lots of great light.  I am still learning photography, but this window helps (a lot).  Here you can see the hot steaming soup and the snow through the window.  We got about eight inches of snow this past week.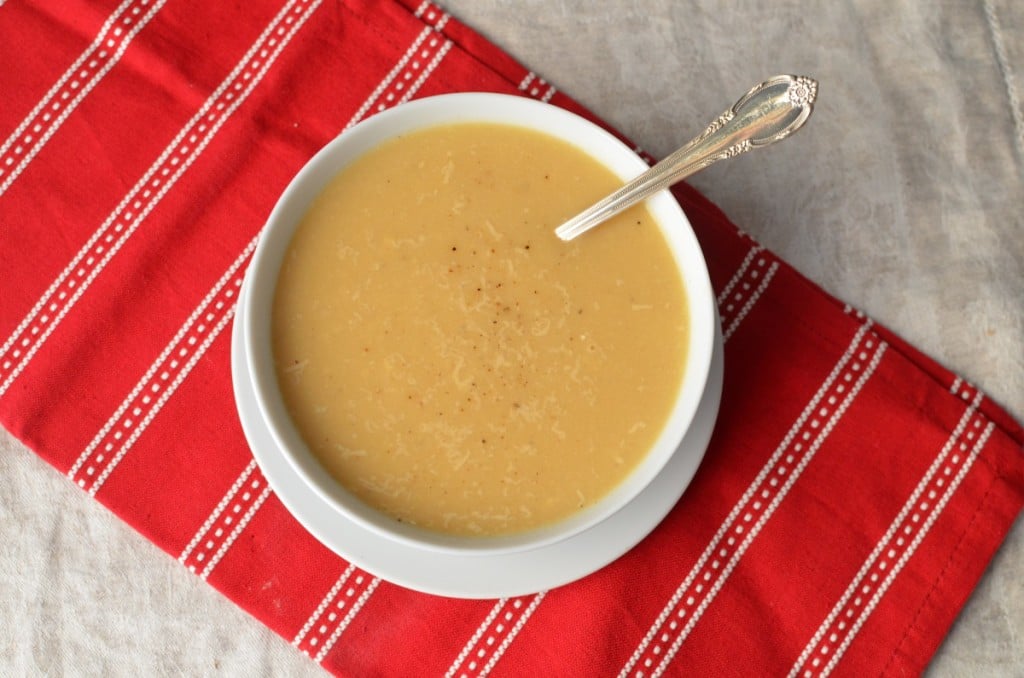 This is a great soup to whip up during these busy holiday weeks.  I am enjoying it as a great lighter meal during all the holiday feasting that is going on.    I am sure I will be making it many times this winter.
Enjoy!
Christine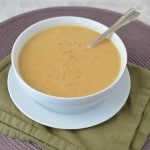 Cauliflower Soup
This is a delicious, fast and easy healthy soup.
Ingredients
pieces

One head of cauliflower

washed and cut into .

1

tablespoon

olive oil

can sub 1 tablespoon coconut oil

1

small onion

chopped

2

cloves

garlic minced

4

cups

of vegetable stock

could sub 1/2 stock and 1/2 water or chicken stock

1/4

cup

finely shredded parmesan cheese

salt and pepper to taste
Instructions
Remove the leaves of the cauliflower, chop the cauliflower into large chunks, rinse and set aside.

In a medium pot, add the olive oil (or coconut oil) and onions and cook until translucent, about 5 minutes. Then add the garlic and cook for another minute.

Add the cauliflower and stock and bring to a boil. Once boiling, simmer, cover and cook for about 15 minutes until cauliflower is soft. Turn off heat.

Using an immersion blender (or can use traditional blender) blend until soup is silky smooth. Add parmesan cheese and salt and pepper to taste. Stir to combine. Serve and enjoy!

Update 12/2/15 - since I am dairy free, I omit the parmesan cheese.
Nutrition Facts
Cauliflower Soup
Amount Per Serving
Calories 53
Calories from Fat 27
% Daily Value*
Total Fat 3g 5%
Cholesterol 2mg 1%
Sodium 694mg 29%
Potassium 26mg 1%
Total Carbohydrates 4g 1%
Protein 1g 2%
* Percent Daily Values are based on a 2000 calorie diet.
Easy to Pin It Strip:
Reader Interactions