I always love to hear about other people's favorite kitchen items.  In turn, I thought I would list a few of my favorite, helpful, handy kitchen items.  So, here are 5 favorite kitchen items.
There are many kitchen items that I couldn't live without, like my Kitchen Aid Mixer, of course.  There are other items I have found to be helpful and may not be as well known.
1.  Jar Key – have you heard of this?  I found this a few years ago and I never worry about opening jars.  It's awesome, inexpensive and handy.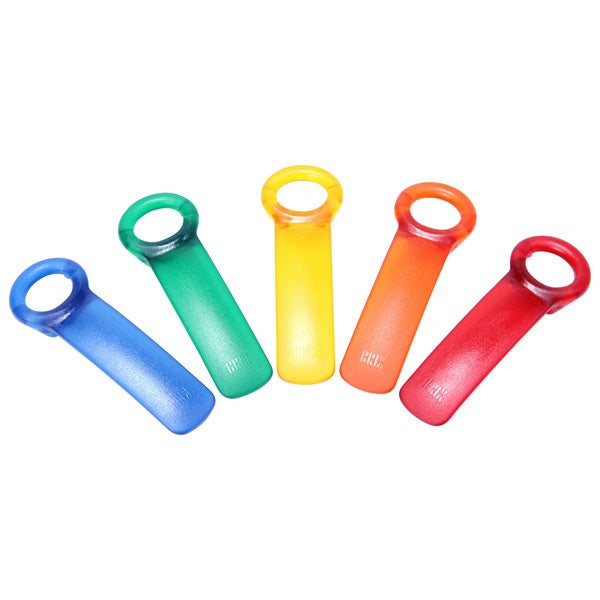 2. Garlic Press – I especially like this garlic press because it works well and has a little brush attached to help clean.  I use it all the time.
3.  The Mini's – I call these items the mini's because they are smaller versions of other items I have – spatulas and whisks.  There are times when the larger spatulas and whisks just won't do.  I didn't include a link for a whisk because it wouldn't be the exact one I use.  I purchased mine in a general store in Woodstock, VT., while on vacation.  The mini whisks are in abundance and can be found at many stores.
4.  Soda Stream – before this wonderful item entered our lives, we would buy and lug home a lot of seltzer from the grocery store.  That is a thing of the past with the Soda Stream.  We have had it about 4 months and love it.  We don't add the flavored syrups  though (just drink plain seltzer), so that may be a consideration for you if you are contemplating purchasing one. (I couldn't upload a good photo of this, but I have the "Genesis" model).
5.  Cast Iron Skillet – I love my cast iron skillet and use it all the time.  What did I do before I had this wonderful pan?
What are your favorite kitchen items?  Please leave me a comment – I would love to hear from you.
Thank you to all my readers – I appreciate you!
Have a wonderful day!