This 5 Minute Trail Mix has been a favorite recipe this summer.  Since I have started going on long walks and hikes and it is the perfect snack to take along.  I sometimes take Monkey Munch just to change things up.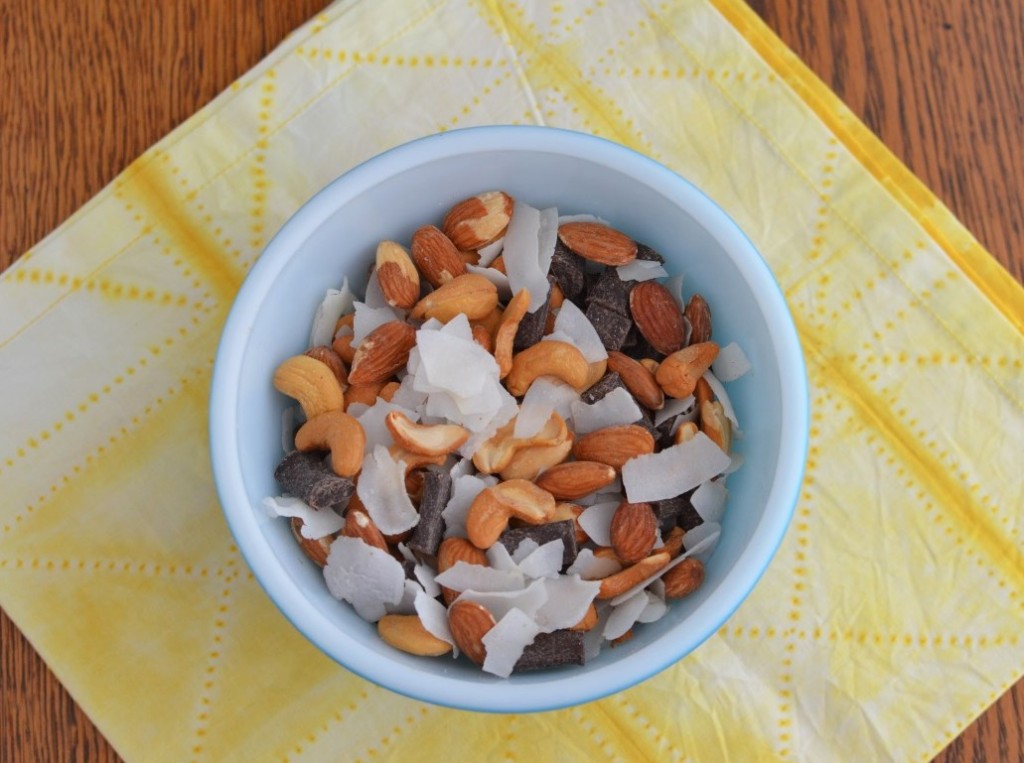 I was reading recently about blogs having a purpose and that many have a niche or even sub-niche.   After thinking about this, I would say I would like my blog to be about real whole foods that are relatively easy and fast to prepare.  If there is a healthier version of a dish, that's that one I want to make.  Every day I learn something new and I love sharing this information because I see how it helps my own health.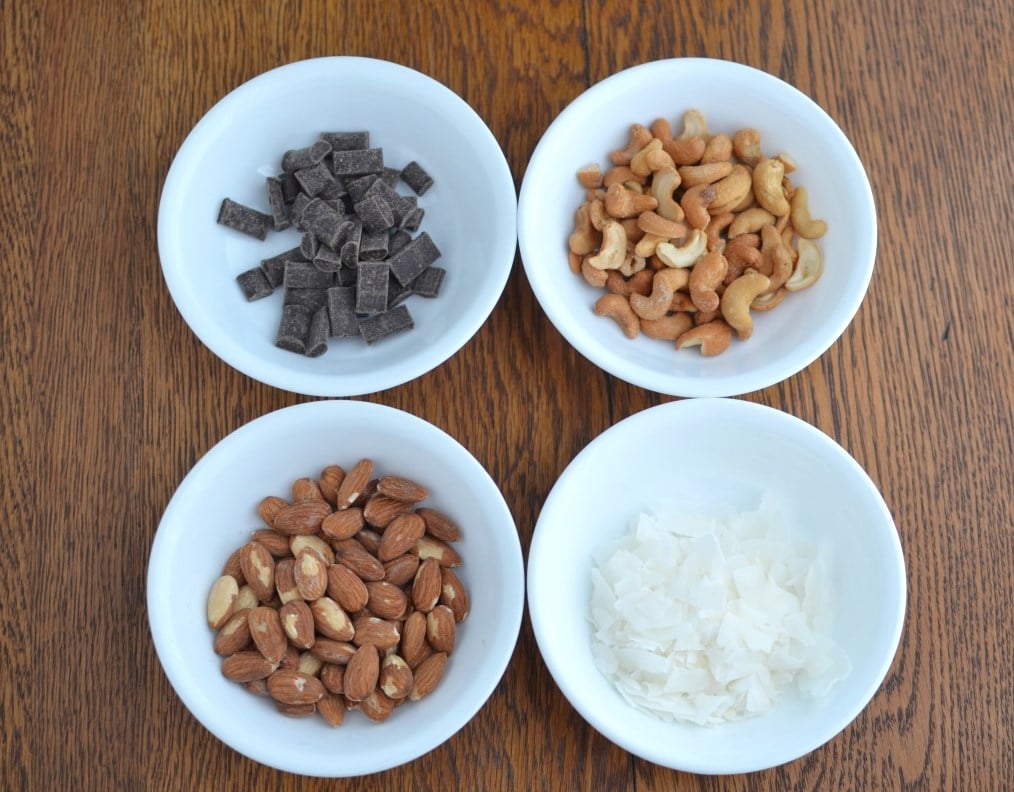 This 5 Minute Trail Mix is an example of quick, easy and healthy.  I throw it together and take it along with me if I know I will be out for a while.  Here are some other places I have taken this trail mix lately:
Traveling – this way I do not have to succumb to snack counters, quick on the go unhealthy snacks from vending machines, etc.. Plus, being gluten and dairy free I can't have most of those snacks anyway.
Hikes/Long Walks – if I will be going on a long walk or hike I usually bring some trail mix (and water) along.
Sporting events – from kids to college games, it is great when I get hungry!
Afternoon snack – in between lunch and dinner, a small serving is just what I need.
Having said all that, since this trail mix has nuts, coconut flakes and chocolate, it is probably better not to consume large amounts all at once.  I find that a serving is a small scoop that can fit in the palm of my hand, maybe about 1/4 cup or less.  Since trail mix is filling and satiating, that is all it takes.
I hope you enjoy if you try it!
Christine
Also, try Monkey Munch –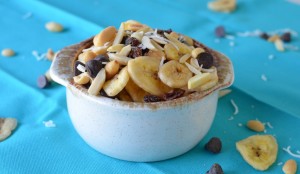 p.s. – Foodie Theme was the number one selling Studiopress Child Theme for the month of August!!  I love Genesis and Foodie and write about it here.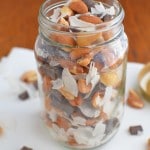 5 Minute Trail Mix
Delicious yet healthy trail mix. Bring along on hikes, road trips, as an office snack or just while doing errands. Many possibilities...
Ingredients
1/2

cup

whole roasted

salted almonds (I used 50% less salt, dry roasted salted almonds)

1/2

cup

whole roasted

salted cashews ( I used roasted and salted cashews)

1/2

cup

coconut flakes (I used 100% organic

unsweetened coconut flakes by Let's Do Organic).

1/4 - 1/2

cup

chocolate chunks (I used Enjoy Life Semi-sweet Mega Chunks. You could sub chocolate chips

but I love the chunks!)
Instructions
Place all ingredients in a bowl and mix up until mixed well.

Store in airtight container. Can store in frig or pantry.

Note: If serving at a gathering, avoid placing in direct sun as chocolate may melt.