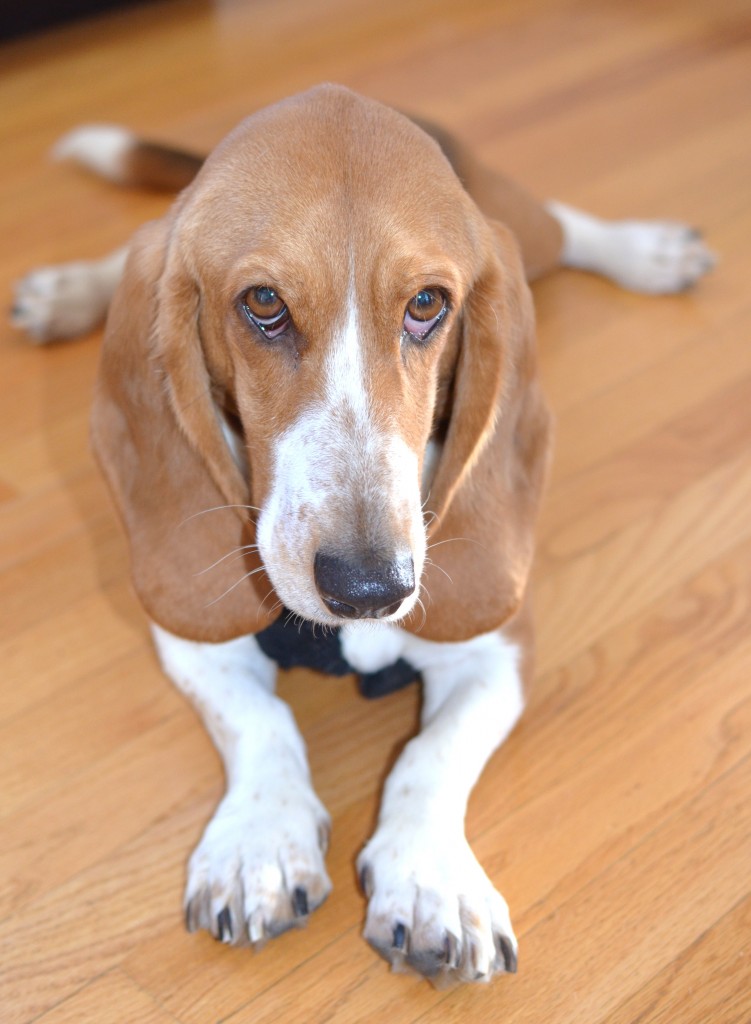 Meet Dino, lover of peanut butter dog biscuits.
In April, 2012, we adopted Dino from rescue.  We had been looking for a rescue dog for a while, probably two years.  It was not an easy process with many disappointments along the way.  There were many instances where we would inquire about a dog and the dog was already "taken".  Our main source for locating a dog was Petfinder.  I have to confess that a few times along the way, we were ready to give up and just buy a puppy.
I have heard stories where people have been trying to adopt a child and several adoptions fell through.  Eventually, though, it works out and they realize they ended up with the "right" one.  I kinda think that may have happened with Dino and us.
We were able to meet Dino prior to adopting him as he was being fostered in Mass. at the New England All Breed Rescue.  We made a decision right away that we wanted him and a few days later we took him home.
Luckily, I did some reading prior to him coming home so I knew that there might be a transition period.  In Dino's transition period, which lasted about 3-4 days, he didn't want to eat (so unlike a basset), was lethargic and basically just wanted to sleep.  He looked like a sad, homesick child.  I told everyone this is just part of the process and we hoped he would turn around.
And he did.  All of the sudden there was a spring in his step, he wanted to play and he wanted to eat.  There was a glimmer in his eye and he seemed to trust us.
He is a typical basset, which means (if you don't know bassets), mischievous, sweet, likes to lounge around and sleep, but also likes to take walks and run around and is always ready to eat.  He has a wonderfully soft coat and his ears feel like velvet.
I recently made him these homemade peanut butter dog biscuits.  He loved them.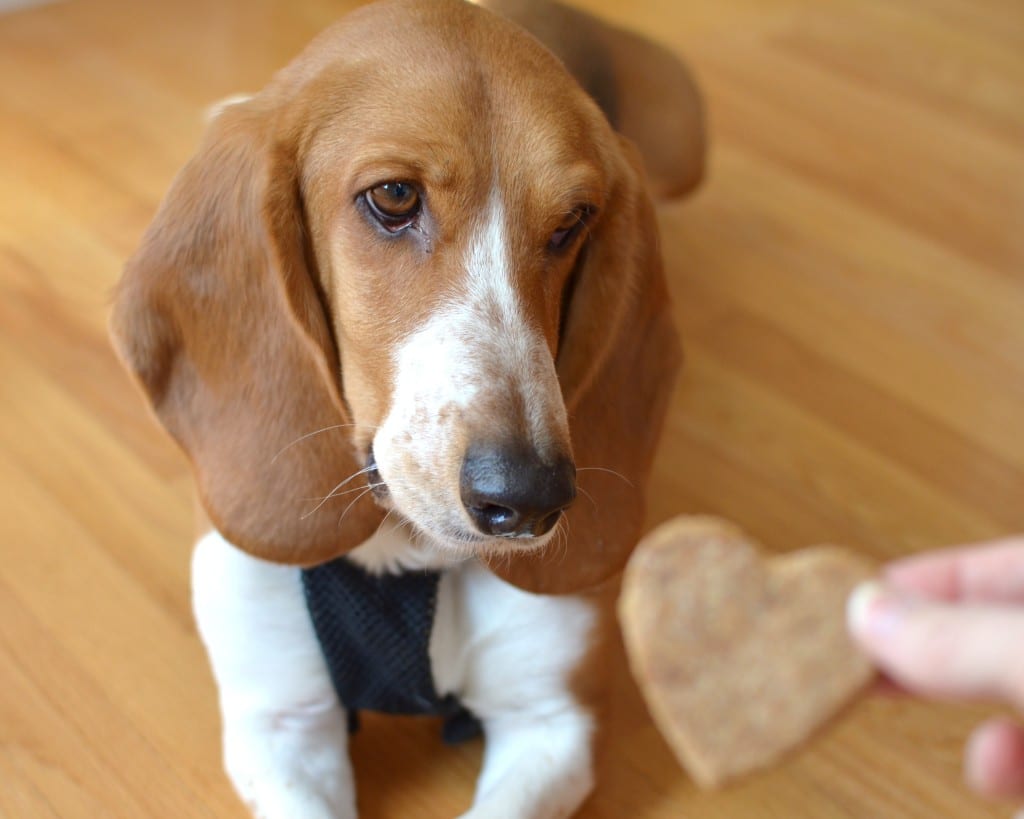 The recipe is from Chloe's Kitchen.  I have tried several recipes in the book and they have been tasty and they're all vegan.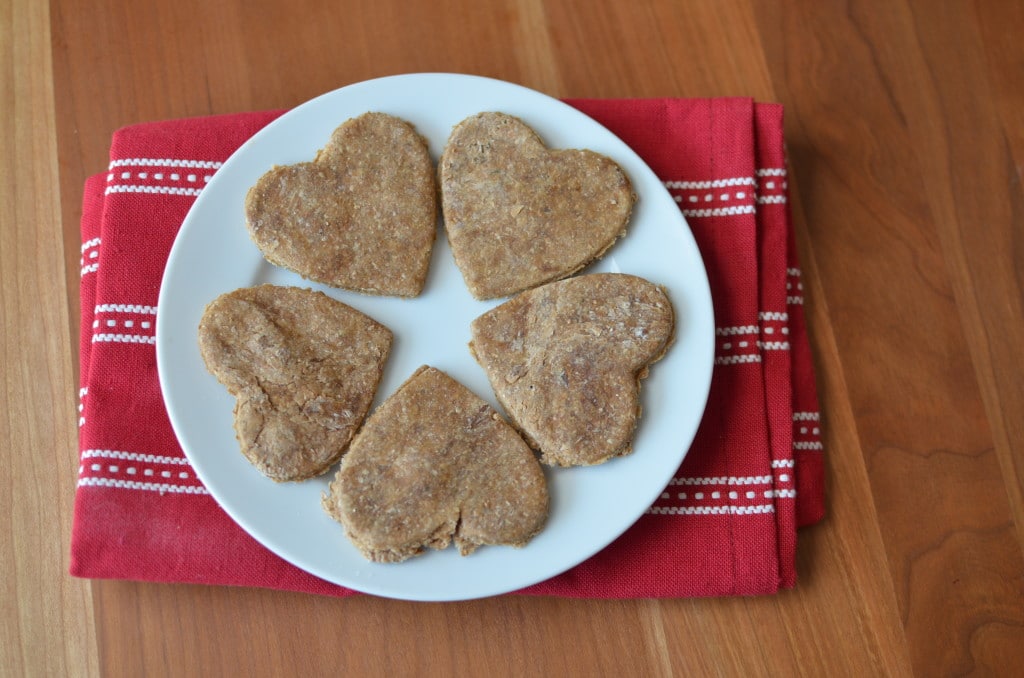 Maybe you know a special furry friend that would like these?
I hope everyone is having a great week!  Enjoy these peanut butter dog biscuits if you make them!